What To Wear On A Cruise – Packing Checklist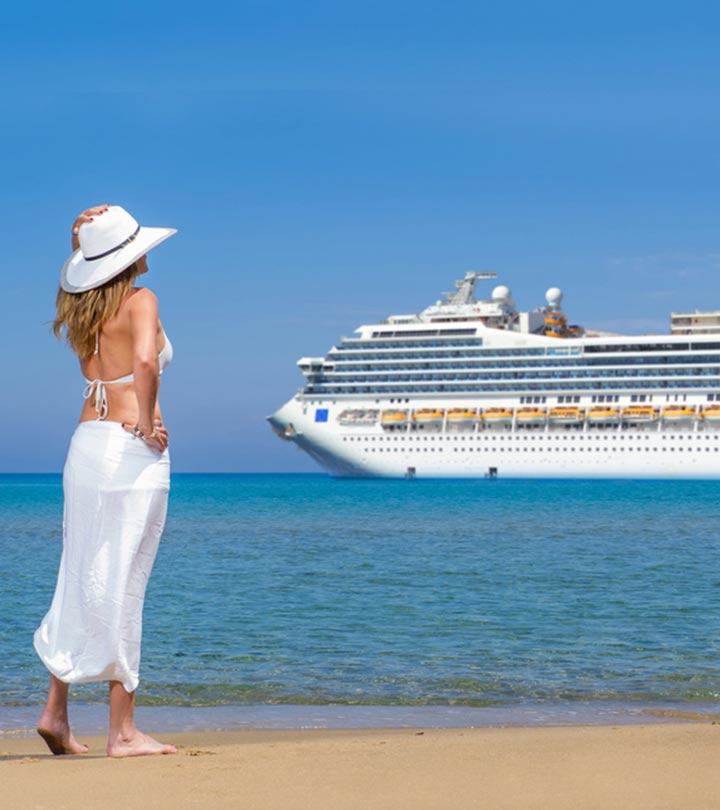 Are you all stoked about your first cruise vacation? Are you going on a cruise vacation for the tenth time and yet it feels like your first? It happens – the oceans do that to you, and there's something about cruising in deep blue waters and having the time of your life right in the middle of nowhere. Whether you are set to sail the South Pacific Cruise, going to the Bahamas, Bora Bora, Caribbean, Key West or wherever it is, clothing is a big part of this plan – and who are we kidding when we say no? If you think it's all about short and casual clothes, it is, for the most part; but there are so many other things that you will be doing indoors that need a change of attire, some even with a dress code, etc. Pack your bags meticulously, because it requires your attention. Let's talk about what to wear on a cruise vacation.
What To Pack For A Cruise (Checklist)
1. Sun/Maxi Dresses
Carry airy, comfortable and stylish maxi dresses. Bring out those cuts, slits, necks and backless one-pieces; you will need a lot of them on such trips.
2. Shorts
You should probably have a pact with yourself that you will not wear anything below your knees because it is your one chance of letting go and sunbathing – so, please don't hamper it for anything. Plus, shorts are spelled v-e-r-s-a-t-i-l-e, which means you can use them more than a few times.
3. Evening Gowns
Carry a few stylish and elegant evening gowns. There will be a lot of buzz and crazy fun on the cruise in the evenings, and you will be walking in and out of fancy restaurants, live bands, etc. Plan ahead.
 4.Swimwear
Needless to say, what's a cruise vacation without swimwear, right? Don't be shy! Do your research and doll up in bikinis like no one's watching.
5. Sarong/Bikini Cover Up
So, when there are bikinis, there are cover-ups, sarongs, etc. There's something so sexy about the cover-up that it takes it all to the next level. These are as important, so pay attention, ladies!
6. Flip Flops
You need incredibly comfortable flip flops to move around and walk around the deck. Carry one good pair of flip-flops that are not only functional but stylish too. As for the others, we will talk about them in a minute.
7. Shoes
Carry sandals, heels, wedges, etc. that are comfortable and stylish. If you cannot do without pumps or stilettos, carry a pair to wear to fancy dinners. But remember, comfortable footwear is probably the best way to go about it.
8. Sunscreen
Carrying your sunscreen should not even be something that we discuss here, but let's say it anyway. You can argue all you want about sunscreen being a myth, or you like the tan from all the sun, but listen up and carry the sunscreen. There's only so much it does, and that's quite important.
9. Jewelry
Bring out all your turquoise, coral, white and other beaded jewelry out, because adding one striking piece of accessory adds a zing to your entire cruise outfit. So you don't always have to keep it simple, silly.
What To Wear On A Cruise
1. Cruise Dinner Dresses
There's not one right way to do your cruise dinner dressing, but there are ways you can go wrong – and you don't want to do that. Don't wear anything too skimpy, see-through or offensive. Cruise ships and their restaurants have strict dress codes that all guests need to abide by, so check with them before you leave to be doubly sure. You can wear an elegant strapless one piece, and go with neutral makeup, or wear an asymmetric floral dress and put your hair in a chignon updo, or even just wear white jeans and a satin blouse if that's your go-to. The easiest way is to get to know the dress code, etiquette, and rules that everyone is expected to follow while on the cruise.
2. Cocktail Cruise Party
Are you looking forward to the big cocktail party night on the cruise? Try a pantsuit or a monochrome look, an LBD or a black one tea length dress, or a bold bodycon dress that needs no accessories or additions. Make sure your shoe game is on point too – because, why not?
3. Royal Caribbean Cruise Night
If you are going on the Royal Caribbean cruise, you know by now that it is one of the most exciting nights of the cruise. There is a dress code, theme, and a party of a lifetime that everyone looks forward to. So either shop for a look for the night or carry the best dress in your closet. A sequin gown, a backless dress, a side slit frock or anything else on those lines that you would imagine wearing to an upscale party. Go with elevated nude footwear and a matching clutch to seal the deal.
4. During The Day
During the day, feel free to be as casual as you like, assuming that you are not planning to go about in sweats. Wear playsuits, jumpsuits, flowing Bohemian dresses, shorts, palazzos, skirts, or just about anything that keeps you comfortable and stylish. There will be a couple of dock days, so account for that and carry breathable and comfortable dresses, because you might want to explore the city.
There's nothing quite like the sun, sea, and sand while you sail away in azure waters. Whether you were working towards a body for this vacation, or you're still work in progress, remember to put your best foot forward and try all kinds of clothes you've dreamt of. Don't get stuck up. What have you planned for this cruise vacation? Get those bags packed now. Let us know if this article on what to wear on a cruise helped you and what your dream cruise look is by dropping in a text in the comment section below.
Recommended Articles:
The following two tabs change content below.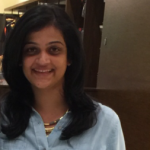 Latest posts by Pratima Ati (see all)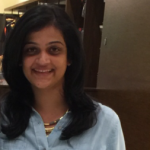 Pratima Ati
After working in Marketing and Business Development for a few years, Pratima Ati jumped ship to pursue two things she loved – fashion and writing. She's now a full-time Fashion & Lifestyle writer and has never looked back ever since. She sleeps early, reads often, and when she can't, she finally gives a closure to all the characters living in her drafts. Sometimes, they pass off as poetry too! That, and her training in Indian classical music and playing (learning) the veena keep her sane, civil, and bearable.