What To Wear To A Beach Wedding – Dos And Don'ts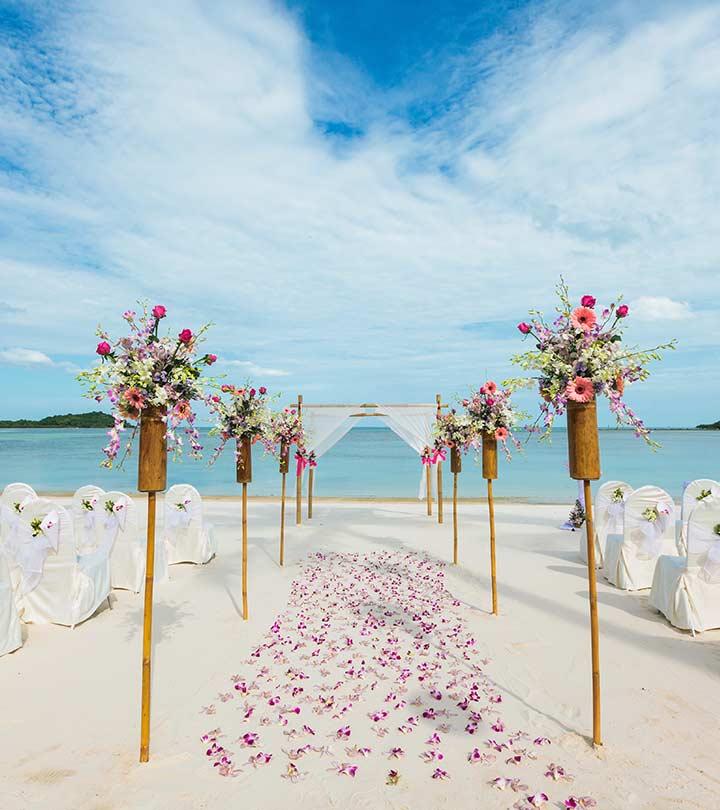 Did you wake up to an invitation for a beach wedding? First of all, lucky you! Those things don't come in the mail so often. But, once the excitement fizzles out, a teeny bit of anxiety kicks in, yeah? If you are anything like me, you are clueless and throwing a blank on an appropriate dress as we speak. So, guess what! We are just about to sort that out and you my friend, can start dreaming about getting on that plane and enjoying warm sun rises, tropical breeze, soft sand, and dancing away at the wedding.
Assuming that the bride and groom are on track with their dress game, we decided to do something different and talk about things that are less talked about. Dressing ideas, etiquettes, dos and don'ts for bridesmaids, guests, etc. Ready? Read on!
What To Wear To A Beach Wedding – Dos
 Follow the instructions on the invitation—that is a good place to start. You can narrow down your options with the cue.
Consider airy and flowing dresses. Fabrics like soothing cotton, linen, chiffon, organza, georgette, etc. that are light and elegant are ideaL choices.
Choose pastel, yellow, orange, aqua or other vibrant colors that set the mood right for the destination wedding.
Maxi dresses never fail you, so it's a safe bet.
For evening ceremonies, short dresses should do. Stick with pastels or light colors that complement the dusky evening sky.
If the invite says semi-formal—short or calf-length dresses in blue, aqua or pastel will do.
Footwear is the next big thing, and unlike your regular wedding parties, stilettos might not be a good idea. If the ceremony is happening at a beach and the party indoors, or the other way round, consider a change. Comfortable footwear should be your mantra, so fancy flats or something that doesn't look like bathroom sandals are good.
Accessories are game changers and take your look to the next level. One contrast colored bold statement piece can complete your attire.
Carry a statement stole, scarf or a pashmina, because some places can get chilly and uncomfortable.
What Not To Wear To A Beach Wedding – Don'ts
It is quite natural for all of us to imagine ourselves wearing a white dress for a beach wedding for obvious reasons. But not when it's not yours. Steer away from choosing anything in the white spectrum because the bride and her entourage might be in similar colors and you don't want to steal the limelight.
Make sure you carry the right footwear. Do not do stilettos, pumps or anything you cannot move comfortably.
Beach, inevitably means breeze so do not go over the board with slits, length or the flare. You will draw attention for all the wrong reasons and face embarrassment.
See-through and transparent dresses are never considered a wedding attire, be it beach wedding or otherwise, so yeah – no to that too.
If you are not one of the bridesmaids, it's better to be doubly sure of not wearing a dress or color that clashes with their team.
Beach Wedding Dressing Ideas For Women
1. Long Black Lace Dress
Nothing defines a beach wedding better than a maxi dress. Go with this or similar long, fitted, yet flowing maxi dress that is exquisite and elegant. The lace detailing at the neck, hands and the layers of the dress are adding enough definition for the dress to stand out without being too loud. Pairing this dress with a pair of dangles, bracelet and small black heel will have heads turning. Carry a black or silver clutch and style your hair in cascading curls.
2. Black And Gold Flowing Maxi Dress
A dress that will go just as good for an afternoon wedding as it does for an evening soiree. You can dress up or down with your accessories depending on the time of the event. If it's an evening affair, jazz up your accessories a little, and match up with the night sky. If it's during the day, then keep your statements more bold and matte instead of the otherwise blingy accessories. To show off that sexy back, pin up your hair in a messy side-chignon bun, mellowed down lipstick.  A small platform heel or gladiator sandals will be perfect.
[ Read: How To Wear A Maxi Skirt ]
3. Short Black Sheath Dress
A black sheath dress like this might fit the bill if your invite says semi-formal or you sense that from the theme of the wedding or even if you know the couple's taste. The sleek satin bow creates a sensuous silhouette while the floral applique work adds style and sophistication in equal measure. Add strappy flat sandals, body clutch, pearl drop earrings to amp up your look.
4. Floral Maxi Dress
This floral maxi dress in silk with a large side slit and boat neck is meant for all things celebratory. The azure gown blends beautifully with the blue backdrop. A little detail like the side slit has transformed this dress in just the right proportion. Either style your hair in beachy waves or go with a fancy top Dutch braid and any other accessories that define you. Wear simple flat sandals for the outdoor ceremony and change into stilettos if they are taking the party indoors.
5. Pastel Colored Short Lace Dress
Unlike simple or plain pastels, this lace dress with a pop of red is another great option for daytime weddings. You need simple and breathable yet classy dresses like this to deal with the heat, especially if it's a summer wedding. Wear large golden loops which are trending right now, red color lipstick, a golden stone work clutch and beige colored wedges with a small heel, to complete the look.
6. Floral Silk Dress
An assuming yet appealing choice of dress. Instead of the usual figure hugging silhouettes, try something off-beat like this one with fluttered sleeves and the thick band around the waist. Keep your accessories, hair, and makeup as beach appropriate as possible because when else do you get a chance to dress up like that to a wedding? So, have fun while at it.
7. Asymmetrical A-Line Dress
An enchanting asymmetrical dress like this in lace and silk is whimsical and party-like. It touches a sweet spot that makes this perfect for the ceremony and the after party. You can stick with amethyst jewelry to build on the sophistication element or go completely contrast to sing along the vibrant notes.
8. Long Layered Dress
Layered dresses are effortlessly stylish if treated well like this one. A silver studded belt that cinches at the chest and the powder blue layers that descend like a waterfall makes it irresistible.
9. Satin Saree With Floral Embroidery
If the destination wedding is in India or you choose to drape a saree, it never fails you. It is, after all, one of the most sensuous pieces of clothing a woman can wear. Choose a non-fussy and easily manageable yet beguiling like this one. Go with a bare neck, big earrings, bold lipstick and a hand accessory that marry the look perfectly.
[ Read: How To Wear A Saree In Different Ways ]
10. Pastel Colored Lehenga
Indian weddings are invariably larger than life, and you need dresses that keep up with them. Go with an extravagant lehenga skirt and dupatta while retaining the blouse plain to lift the look or just let the dupatta be heavy. You can play around with any combination, and you cannot go wrong. Choose one accessory and let it stand out, instead of making it over the top.
[ Read: 20 Best Outfits From Manish Malhotra's Bridal Collection ]
Checklist
Well, it still is a travel, and you need a checklist. We can easily overlook the stuff we need to carry in all the excitement. So use this list to be sure that you are carrying everything you need.
P.S – I'm assuming that you have RSVP'd for the event, here's a quick glance of things you need before we let you go.
Dress – pressed and packed.
Under garments – tried and tested.
Sandals – that match the wedding attire.
Pashmina or scarf – just in case.
Accessories – in good measure.
Makeup – always carry your own.
Sunglasses – look great.
Now that you know what to wear to a beach wedding, what are you waiting for? Go and pick the right ones before its gone. If you'll please excuse me, I'll go back to dreaming and so can you. But, hey let us know what your dream look is like? We'll wait for you to drop in a text in the comment section below. Happy shopping!
Recommended Articles
The following two tabs change content below.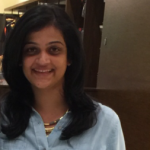 After working in Marketing and Business Development for a few years, Pratima Ati jumped ship to pursue two things she loved – fashion and writing. She's now a full-time Fashion & Lifestyle writer and has never looked back ever since. She sleeps early, reads often, and when she can't, she finally gives a closure to all the characters living in her drafts. Sometimes, they pass off as poetry too! That, and her training in Indian classical music and playing (learning) the veena keep her sane, civil, and bearable.