What To Wear To A Concert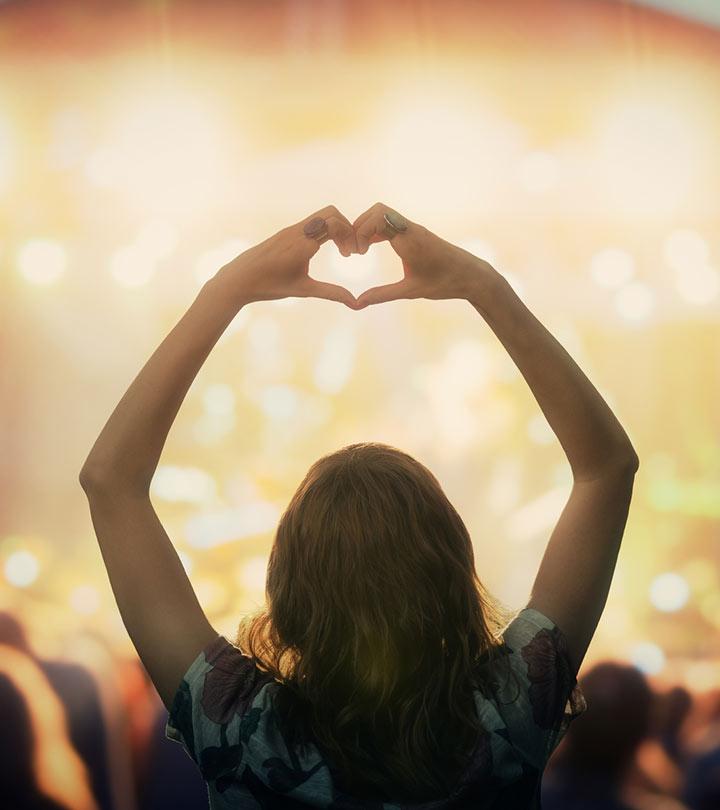 Coachella, Tomorrowland, Beyonce's – On The Run; Coldplay/Global Citizen or Justin Bieber's – Purpose Tour, whatever it is that gets you grooving, raving and that you have been dreaming of going, there's one thought that hits you first, and hard. 'What should I be wearing?'. Obviously, you want to wear the best of the clothes you own, shoes you love, accessories that marry it all together or even shop for all of this; just for that one big day you've been waiting for. I feel you sistah! But, hang on, have you thought this through? Because it's one thing that can make or break your experience?
Go on, take your time, think about it! Done
I don't know what went on in your head, but your answer should have been 'COMFORT.' And, COMFORT over everything else. PERIOD! Since that's clear let's map your personality, where you're headed to and everything else around this and explore your options.
What To Wear To A Concert – Dressing Ideas
1. What To Wear To A Country Concert?
Whether your love for country music is a new found muse or has always been your thing, you should have known by now that you don't need anything fancy or couture to be at a country concert. A trusted pair of jeans, shorts with loose flowing shirt/tops will do. That just means you could do it without the need for shopping, so don't worry about fitted, ruffled or body con tops. A simple floral tank with a denim jacket and a statement neckpiece will also do. Whatever dress you finally end up wearing, remember the rule to crack the outfit is to go with a pair of boots, any kind that pleases you.
If dresses are your thing, a flowing floral, spaghetti or asymmetrical dresses work well too. And, match these with similar accessories like a cowboy hat or boots. It's equal parts cute and country chic! But, since country concerts are usually during summers or in the Southern states where it's much warmer most of the year, keep it airy, simple and comfortable.
[ Read: How To Wear Ankle Boots With Different Outfits ]
2. What To Wear To A Hip-Hop Concert?
Hip-hop concerts are probably the easiest and no-brainer events to be at. Just about anything you wear is acceptable, but again it needs to be comfortable, for your own good. I'm probably going to be saying this a lot today, but it is what it is. Swap your long jumpsuits with an airy playsuit and finish the look with gladiator sandals, stylish and comfortable. Or a bodycon dress with thigh-high boots which are all over the place now, a sleek body bag, red lipstick and probably a bomber/leather jacket if it's a concert in winter.
If you are considering, jeans or shorts nothing like it! A pair of distressed or dark washed skinny, high-waisted jeans with a crop top, a denim/leather jacket and white canvas shoes will do. Oversized sunglasses, beachy waves, and makeup that stands out will never ditch you, so might as well!
3. What To Wear To A Rock Concert?
Rock concerts simply mean mad energy, letting go of your inhibitions, headbanging, yelling, and having the time of your life. I can tell you without missing a beat, that your first choice is to slip into an oversized T-shirt of your favorite band or the one that you're attending or a grunge outfit; and that's the best thing you can do. Do not even try venture into anything fancy, expensive, couture, etc., because they might end up getting soiled and dirty. Keep it simple; you won't regret it.
A shirt dress with thigh-high boots, denim jacket with a messy bun and goth eye makeup; shorts with an oversized T-shirt or shirt; or even the sweatpants look if you can pull it off. Don't bother too much about your hairstyle because it's all going to go sweaty within a few minutes into the concert. Wear funky sneakers or running shoes that you can stand and walk long distances in.
4. What To Wear To A Jazz Concert?
A jazz concert is a little more sophisticated, polished and classy when compared to your regular shows. So inching towards something more elegant, well-fitted and on-point should be your way to go. Yes, the first obvious reaction is an LBD, which of course never fails you but let's try and get creative here. Go for the white lace dress, or a velvet bodycon dress or even a pair of slim pair of trousers or even leather pants with a silk top looks fleek.
5. What To Wear To An Indoor Concert?
While graphic T-shirts, hoodies, and sweatshirts are staples for concert goers, don't shy away from making statements. If it's a stadium and there's seating arrangement, then you don't need to worry too much about your footwear. However, a six-inch heel is never a good idea. You will be walking back and forth from the stadium, parking, etc. Up your accessory game by wearing one statement piece without going too heavy, but avoid wearing hats since it hinders the view of people behind you. Carry a shrug, blazer or a pashmina just in case it gets cooler inside. A monochrome look with an asymmetrical dress and boots, a one-piece boho-dress or a flowing maxi are all exciting options.
[ Read: How To Wear A Maxi Skirt ]
6. What To Wear To An Outdoor Concert?
Most of your concerts are usually outdoors and are some of the most casual events you can think of attending. It's going to be a lot of walking, jumping and standing, so casual, comfortable and chic should be your mantra. That does not mean you wear sweats, you can, but if you want to explore your fashion boundaries, you can even spruce up a simple jumpsuit with a statement jacket and funky shoes. The jacket will keep you warm if it's a concert during winters and shoes will keep you stylish yet cozy. Or a pair of animal print palazzos and a cold shoulder top with boots or shoes that you can add or take off layers from is also an interesting choice.
Now, go back to playing your favorite album with the volume on full blast since one (big) thing is out of your way now. And, I know you cannot wait to attend that concert. Let us know how it went and if you have any more questions, drop in a text below.
Recommended Articles
The following two tabs change content below.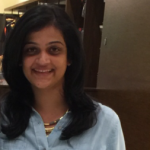 Latest posts by Pratima Ati (see all)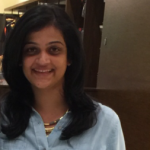 Pratima Ati
After working in Marketing and Business Development for a few years, Pratima Ati jumped ship to pursue two things she loved – fashion and writing. She's now a full-time Fashion & Lifestyle writer and has never looked back ever since. She sleeps early, reads often, and when she can't, she finally gives a closure to all the characters living in her drafts. Sometimes, they pass off as poetry too! That, and her training in Indian classical music and playing (learning) the veena keep her sane, civil, and bearable.