15 Latest Fall Wedding Outfit Ideas – 2019 New Collections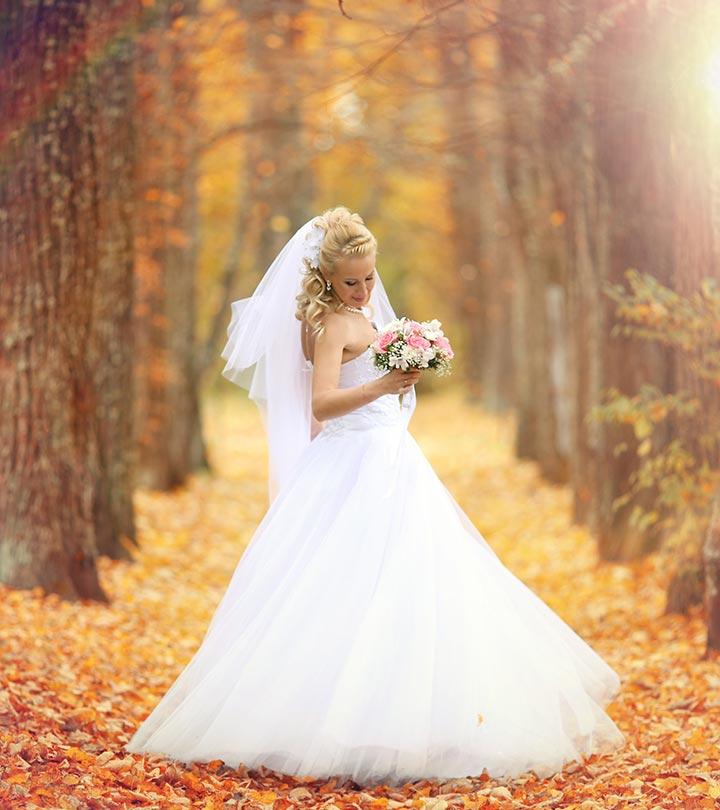 Fall is nature's way of showing us what colors can do to you. There's a sudden splash of colors like an open invitation to dance, celebrate, and embrace life. Speaking of celebration and fall, we are hinting at weddings. The air is welcoming, the leaves are crispy, and, of course, there's the joy of sipping apple cider and pumpkin spice latte. So what better time to get married or get invited to one? All you need is a beautiful dress and wait for nature to unfold its magic. It's no wonder that fall weddings are a thing. Thank your autumn loving friends for those invites and start looking at dresses that complement the season. Let's check out dresses that do just that. Here's a lookbook I've chalked out.
What Color Dress To Wear To A Fall Wedding?
Take cues from the season. Choose a color that complements the colors outside and play along with it. For instance, if you decide to go with a burnt orange maxi, select accessories that are slightly mellow. If you think pastels define you, flame them up with red pumps or gold earrings. You get the drift?
15 Latest Fall Wedding Outfit Ideas – 2019 New Collections
1. Asymmetrical Fall Guest Wedding Dress
We are often stuck between polarizing choices – bright or black, short or long, minimal or over the top. Sometimes (if not always), we have solutions. How about a high-low party dress that combines the best of both worlds? Here's a dress that is formal but also very relaxed. The illusion neckline, waist belt, and sleeveless pattern in burgundy are a perfect match for this weather. So, if you are headed to an outdoor wedding, click pictures – a lot of them.
2. Olive Green Off-Shoulder Ruffle Dress
I'm not sure if you have gotten the memo yet, but olive green is the new color everyone is raving about. Suddenly, everyone is showing up in olive green denims too. It's an interesting choice of color – it's bold yet elegant and camouflages those curves, and all of it by breaking the typical little black dress stereotype. Go with this one-sided off-shoulder dress with ruffles that create definition and steer the attention away. Carry a silver clutch and pumps of the same color.
3. Yellow Lace Dress For A Fall Evening Wedding
Look out of your window in fall, and you'll realize that all those colors are all about their darkest shades – burnt oranges, flaming reds, deep purples, and bright yellows. But you can pick any of these shades and go with a pastel hue to look like a daisy yourself. This yellow lace dress with halter neck and overlay knit work is just the outfit you will need. Style your hair in beachy waves, a rose gold watch, and nude pumps to complete this ensemble.
4. Burgundy Short Dress And OTK Boots For Outdoor Fall Wedding
Deep purple or burgundy is one of the most beautiful shades, and it fits the fall bill. Instead of going floral, choose a plain knee-length dress with full sleeves. A little detail, like the ruffled hemline, is enough to define the dress. If the theme and location permit, don't shy away from wearing OTK boots because it's become a huge thing now. Wear a small sling bag and silver earrings and put on some smokey makeup.
5. Magenta Wrap Style Cocktail Lace Dress For Fall Wedding
Cocktail dresses do not necessarily mean over the top jazzy and blingy dresses. They can be elegant and minimalistic, yet charming. A magenta or crimson red lace dress in a wrap-around style accentuates your assets and lifts them at the right places. It creates a beautiful V-neckline that helps show off your beauty bones too. Red lipstick and nude makeup could be an interesting idea here.
6. Full Sleeves Fall Guest Wedding Dress
Are you headed to an evening wedding in fall? Here's an evening dress that is fit for the occasion. The satin fabric adds sheen to the outfit while the elastic detailing at the lower waist and the sleeves makes it look like a dress that is not your typical knee length dress. Finish the look with animal print accessories like a clutch and/or pumps to look like a total diva.
7. Red Off Shoulder Lace Dress
There's nothing more appropriate than a flaming hot red dress for a fall wedding. Go with an off-shoulder full sleeved dress with a curved neckline and knitwork for the bodice that adds charm to the outfit. Accessorize with minimalistic accessories or something that will make everything pop for the right reasons.
8. Collar Style Floral Dress For An Afternoon Fall Wedding
Have an invite for an afternoon wedding in fall? Choose something floral or pastel because everything else will be super bright. Subtle florals and muted pastels have a calming effect while details like the collar neckline take care of the style. Finish with nude pumps and a crossbody bag.
9. Royal Blue Crepe Dress For A Fall Beach Wedding
Beach wedding in fall? The setting could not get better, so make use of the beautiful canvas and show off your style. Go with a royal blue crepe dress, which is a unique yet elegant color. The layers and asymmetrical design element make this a beautiful silhouette.
10. Pastel Lace Formal Dress For A Fall Wedding
When the dress code on the invite says formal, it doesn't necessarily mean that you dress like you're going to a business meeting. Go with dresses that are elegant and stylish but also look formal, like this pastel-colored lace maxi gown. The fit, flare, and every little detail make this dress look like a dream, and so will you.
11. Magenta Gown With Flap Sleeves And Embellishments
If you love gowns and are always looking for reasons to shop and wear them, here's a dress that will impress you while still being apt for fall. The cape-like flap sleeves are the show-stopper of this gown, and the embellished neckline is like icing on this beautiful cake.
12. Long Sleeves Kaftan Style Semi-Formal Fall Wedding Dress
If the fall wedding invite says formal dressing, or you think the venue inches towards formal or semi-formal dressing, go with dresses that are not just formal but stylish too. A white flowing kaftan-style maxi dress with subtle gold embellishments at the waist is a discerning choice.
13. Floral Maxi Dress For Guests
A mustard floral maxi dress with a side slit, balloon sleeves, and plunge V-neckline that cinches at the waist is what fall wedding dress dreams are made of. Simple and stunning! Style this look with a chignon updo, red lipstick, tan bag, and wedges to complete this look.
14. Halter Style High-Low Fall Wedding Guest Dress
There is something about floral that instantly brightens up your outfit. And when it is a dress like this one, you can't refuse it. The slender halter neck with a tapered bodice and waistline cascading into loose pleats and a high-low hemline is a visual masterpiece and just perfect. Wear ankle strap heels to complement this outfit.
15. Blush Pink Cold Shoulder Maxi Dress For A Beach Wedding
A cold shoulder wrap maxi dress is what you need to try at the next beach wedding. This blush pink dress is subtle yet exquisite, thanks to its flattering bodice, tieable waist accent, front slit, and flowing hemline. Choose pastel pumps and dull gold accessories to match the vibe.
You know what else is the best part about fall weddings? You can pick out dresses from your summer closet and make them work. But if you are like me, and always looking for a reason to shop for dresses, you now know how to go about it. What is your favorite dress from this list? Are we missing a dress that should have been on this list? Let us know by dropping in a text in the comments section below.
The following two tabs change content below.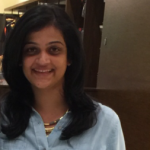 After working in Marketing and Business Development for a few years, Pratima Ati jumped ship to pursue two things she loved – fashion and writing. She's now a full-time Fashion & Lifestyle writer and has never looked back ever since. She sleeps early, reads often, and when she can't, she finally gives a closure to all the characters living in her drafts. Sometimes, they pass off as poetry too! That, and her training in Indian classical music and playing (learning) the veena keep her sane, civil, and bearable.