What To Wear To A Funeral Women – Dos and Dont's
Why should we talk about what to wear to a funeral when it is never a good feeling to lose a loved one? Especially when it is something that we can never be prepared for. Life is unfair, and the unfortunate happens – so, we still need to know about these things. Attending the funeral and honoring the ones we lost is a reverent way of sending them off. And, it needs to be done respectfully. That's really why it is important to maintain the decorum by dressing up appropriately. It's good to be informed, so we'll discuss everything you need to know, just in case.
How To Dress To A Funeral Women:
In simple words, funeral clothing is very similar to formal attire. The environment is calm, composed, and conservative. And that should reflect in your dressing too. We show up at a funeral as a sign of love and respect we have had for the deceased and it really needs to be that way. Also, keep it minimal – we don't have to be the center of attraction here.
Stick to black, and you can never really go wrong. Or, any other dark colors in the spectrum – gray, dark or navy blue, olive or bottle green, taupe, etc. Also, stick to single tones and avoid color combinations.
Simple, fine, and everyday wearables are acceptable for funerals. Even a string of pearls on a black dress or suit is good and considered elegant. However, refrain from wearing swanky loops, huge earrings, danglers, bracelets, etc. Again, keep it as minimal as you can.
Baseball hats, fedoras or any kinds of hats are really not for funerals. A small hat attached to a veil in black is acceptable in a few traditions, but let the hat be small and not consuming. It basically obstructs the view of the service for people sitting at the back.
Wear modest shoes – stick to black or dark colors. Nobody is showing up there to judge you on your matching skills or think you are challenged that way. Rhinestone embellishments, gladiators, or anything that shifts the focus down south is a no-no. We love our footwear and fish for compliments when we flash around a new pair, but this is not the place for any of it. Do not clunk around in flip-flops either. Any closed footwear – either flats or moderately elevated ones – would be a good deal. More than anything, wear footwear that is comfortable because you will spend a considerable amount of time standing or walking. Bear this in mind and tread cautiously.
Sunglasses are acceptable, but keep those fancy cat-eyed-stone-studded Pradas at home. It just needs to solve the purpose and nothing else.
Let your hair be neatly put and makeup be minimal. Something like a no makeup look. Simple eye makeup, kohl pencil, eye liner, mascara, and nude lips will do. Contouring and other techniques that keep it subdued and subtle are alright. Smokey eyes, glitter blush or bold lip shades are totally unnecessary and unacceptable.
A simple and plain dress is ideal. However, little details like a slightly pirouetted hemline, a flowing dress, and a few negligible cuts should be alright. Ruffles, off-shoulders, strapless, backless or anything like these are no good.
Avoid dresses that are body hugging or figure flattering. I mean, if you've got a great body anyway, there's no one to question you. But, a funeral is not the place for flaunting your flashboard abs or perfect legs. Stylish cuts like mermaid, A-line, fishtail, etc. fall under the not acceptable category too. Let the dress be breathable and flowing.
Seasonal Funeral Dresses For Women
Summer Funeral – What To Wear To A Funeral In Summer?
We understand that summers can get uncomfortably hot in some parts of the world, so our first reaction is to pick up sleeveless and short dresses. It might sound like an unbearable idea, but you can't walk into a funeral home, church or service in clothes you would normally wear elsewhere. You still have to stick to formal attire, unless otherwise specified by the family or as per the request of the deceased. Go for flowing, airy, and smooth fabrics. The length of the dress should at least be a little below the knee and a minimum sleeve length is expected. If you are opting for a sleeveless dress, use a silk or satin shawl as a cover up. Maxis are considered appropriate in some families, but it depends, so make sure you know the rules. Linen trousers (as long as they don't come with drawstrings and are not baggy) or semi-formal pants (dark) with a chiffon, satin or georgette top are good options.
Winter Funeral – What To Wear To A Funeral In Winter?
The rules of what you wear inside will pretty much remain the same for a winter funeral, if it's indoors. You just have some more details to pay attention to while layering up. Choose neutral or black color trench coats or long jackets, opaque leggings, and winter boots. The same rule applies to scarves, gloves, hats or any other accessories you plan to wear. Color-blocking or contrast colors should be avoided.
Monsoon Funeral – What To Wear To A Rainy Day Funeral?
Monsoon funeral dressing might seem tricky, especially if it is outdoors. You can wear leggings or stockings below your dress to avoid splashes; however, stick to dark colored ones only. Lace, sheer or anything transparent will get you unnecessary attention. Also, leggings with short tops might look very casual, so do not swap your leggings for trousers. If you really have to, wear them with tops that are longer and go below the hip. Corsets, bustiers or crop tops should be avoided at all costs. You should also pay attention to details like your umbrella or raincoat. Fancy polka dotted yellow jacket or a pink girly umbrella might not be appropriate either.
Religious Customs At A Funeral
The religious customs at a funeral are subjective to a lot of factors. It is completely dependant on the faith and belief of the deceased, more often than not. So, take this into consideration before you decide on what to wear and expect from the funeral. Women from some religions are expected to be dressed in a certain way, mostly modest, and fully covered. If you're attending a funeral that is not your practicing faith, talk to someone who is part of the community and can guide you.
Funerals In Different Countries
Different countries and cultures view colors of mourning differently. For Europeans, black is the color of mourning, while Chinese wear white to the burial ground. Some parts of China also wear separate colors depending on the relationship they share with the deceased. It is also interesting to learn that countries like Egypt and Mexico wear yellow for a funeral. While Koreans dress in blue, Thailand people wear purple.
India, on the other hand, believes in wearing white for mourning or attending funerals. People are seen wearing the traditional Indian attire like saree, salwar, kurtas, etc., in white. So, yes, there is a lot of difference.
Tips And Guidelines For Funeral Outfits:
No skin showing clothes – Try and cover up your body as much as possible; avoid skin revealing clothes. If you are choosing skirts or dresses, they should be below the knees.
Comfortable Shoes – Wear shoes that are both comfortable and decent.
Stick To Basics – You don't have to rattle your head about the dress you have to wear to the funeral. Just keep it simple and basic. Let your sensibilities guide you.
Gesture – If you have shared a special bond with the deceased, share it with everyone at the funeral. Ask the family if you can wear something that has been gifted to you, even if it is sometimes off the dress code. Gestures like these are exceptions. After all, you are celebrating the deceased, so whatever it takes.
Intentions matter – At the end of the day, it's your intentions that matter the most. Even if you did/wear something unintentionally, speak to the family. People are understanding and accommodative. Nobody is going to be critical or judgemental of your character. Everything you do, something as simple as what you wear to the funeral, is a reflection of the respect you had for the deceased. For, it is their life we are celebrating. So, see them off with respect, love, and grace.
Dos and Don'ts Of Funeral Dress Code:
It might seem trivial to some of us, but it is important, and all of us should know about it. Ignorance is no bliss. Especially since it is a very sensitive issue for the families involved, you don't want to do anything that might offend or hurt them. I'm going to say this one last time – just remember that it is better to err on the formal side. Or, just ask! Hope this helped.
Expert's Answers For Readers' Questions
What to wear to a funeral, if not black?
Anything dark or single toned. Something in dark gray, brown, taupe, navy blue or along those lines should be alright.
Can I wear pants or trousers to a funeral?
Yes, formal pants or trousers are good, as long as they are simple and straight. Let them not be retro, flashy or distressed.
Is a black dress with a self-design of polka dots okay?
As long as the polka dots are like a self-design and small, it should be okay. It should not be overpowering or over-the-top.
Are white, off-white or pastels considered appropriate for a funeral?
It is relative to the culture, tradition, and the country you are in or where the deceased is from. It works differently for different cultures. White or off-white is a color some countries wear. But pastels might be specific and worn only to oblige the request of the deceased.
Recommended Articles

The following two tabs change content below.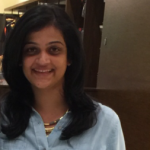 Latest posts by Pratima Ati (see all)