White Willow Bark (Natural Aspirin) And Its Benefits
Aspirin is an age-old anti-inflammatory and antipyretic drug. It was used to cure fevers, inflammation, and body aches and also as a blood thinner. But its side effects and safety concerns outweigh its benefits.
As a result, search for a natural aspirin-like alternative began. And what was the reward? An extract from the white willow tree bark! The white willow bark extract showed similar properties as aspirin and turned out much safer. If you are also on the same quest, you are looking at the right page!
Table Of Contents
What Is White Willow Bark Extract?
White willow is a deciduous tree, native to Central and Southern Europe. The yellowish, weak-wooded bark of this tree has pain-killing (analgesic) and anti-inflammatory properties.
In 1500 BC, Hippocrates, a Greek physician, prescribed this bark to relieve fever and pain. The then physicians were aware of the analgesic properties of the white willow bark (Salix alba). Researchers later identified and isolated salicin, a glycoside, as the active ingredient in the bark extract.
Salicin is what constitutes salicylic and acetylsalicylic acids, which are components of Aspirin and other commercial drugs. This active component is not as harmful as its derivatives. Hence, white willow bark tree is called 'natural aspirin' – safe, mild, and effective.
Most commercially available extracts of white willow bark have about 15% salicin content. This is the closest to the naturally occurring salicin in willow bark. So, using it in the recommended amounts should not raise complications.
And talking about the beneficial applications, we have covered them all. Keep scrolling!
Benefits Of White Willow Bark
1. Treats Lower Back Issues
The analgesic properties of white willow bark help cure chronic lower back issues. Along with salicin, other phytochemicals like polyphenols and flavonoids curb the effects of pro-inflammatory chemicals.
White willow extract down-regulates the inflammatory mediators like tumor necrosis factor-α and nuclear factor kappa-β (NF-?β) (1). Studies show that a daily dose of 120-240 mg of salicin equivalent white willow bark gives short-term relief from pain (2).
2. Has Anti-aging Effects
Small doses of white willow bark extract can reduce wrinkles, tactile roughness, pore size, and improve the radiance and overall appearance of your skin. Prolonged application of this extract can also improve mottled pigmentation, global firmness, and jawline contour (3).
Another skin issue that can be addressed with white willow is acne. Due to its anti-inflammatory activity, this herbal medicine can accelerate repair and promote immunity-boosting factors in your skin. Simply put, the skin microbes causing acne fail to survive when white willow extract is used (4).
3. Manages Inflammation
White willow extracts contain alkaloids, tannins, and triglycerides that exhibit potent analgesic and anti-inflammatory activities. The bark shows more potency than Aspirin.
Studies also show this herbal extract to be safe even at doses as high as 125 mg/kg (5). All of this makes the white willow bark extract an ideal substitute for regular analgesic or anti-inflammatory drugs.
Preliminary studies show that the bark can be used to treat osteoarthritis, joint pains, rheumatoid arthritis, and other musculoskeletal pains (6).
4. Reduces Headaches And Cramps
Individuals under high stress often experience headaches. White willow bark tea can help combat such painful episodes. The salicin, alkaloids, and other unknown phytochemicals relieve stress on the nerves. Drinking the willow bark tea might help relieve headaches from sinusitis and migraine as well as menstrual cramps (7).
5. Might Have Anticancer Effects
In mouse models, white willow extract reduced the proliferation of cancer cells.
Salicin is said to have antitumorigenic and antiangiogenic effects. This compound also suppresses the production of reactive oxygen species – it prevents the endothelial cells from metastasizing, thereby retarding tumor growth.
With further experimentation and detailed analysis, white willow bark extract could be used as a potential anticancer agent in humans (8).
The quickest and most effective way of getting the best of white willow bark is to drink its tea. But how do you make it? Scroll down to the next section.
How To Make White Willow Bark Tea
What You Need
White willow bark: 2-3 teaspoons
Drinking water: 1 cup (8 oz.)
Cinnamon (optional)
Teapot or kettle: small-medium sized
[Note: The measurements are for 8 oz. You may scale up the quantity accordingly.]
Let's Make It!
Add 8 oz. of water to the teapot or kettle.
Add 2 teaspoons of willow bark for every 8 ounces of water.
Allow it to simmer on the stove for 10 minutes and then remove from the heat.
Let the tea steep for another 30 minutes.
Strain out the bark from the liquid into a cup using a fine mesh strainer.
You can add a teaspoon of honey or cinnamon for taste.
Drink about 3-4 cups of this white willow bark tea to feel its analgesic effect.
For those of you that don't wish to ingest the bark tea directly, there are a variety of white willow bark supplements available in the market:
With all these pocket- and user-friendly options, the goodness of white willow bark extract is within your reach! You can use these extracts as needed to exploit its natural aspirin-like effects.
But, a question that lingered in my mind is – Aspirin, Ibuprofen, and other salicylic acid formulae got banned in the markets because of their side effects. Do similar concerns apply to white willow bark extract? Or is it much safer?
Read the next section carefully.
Who Should Not Take White Willow Bark Extract?
Though it is a natural variant of Aspirin, the bark has a few side effects and safety concerns.
Be wary of using white billow bark if:
you are allergic to Aspirin and other salicylic acid-based drugs
you have a history of bleeding disorders
you are suffering from kidney disease
you are pregnant or lactating
you have an upcoming surgery
you are asthmatic or if it runs in the family
you have stomach ulcers
In any of these cases, excess consumption of white willow bark extract might cause itching, nausea, bleeding of internal wounds or ulcers, organ damage, etc.
It is, hence, critical to frame a suitable dosage under medical supervision. Do not exceed the recommended dosage given by the manufacturer under any circumstance.
The Take Home Message
If you have had bad experiences with Aspirin or are in any of the risk groups, the natural aspirin variant is the ideal candidate.
Though it has a few side effects, white willow bark extract is safer than its synthetic derivatives.
Share your feedback and relevant suggestions in the comments box below. We would love to hear from you!
Explore the world of herbal medicine with the white willow bark extract!
References
1. "Efficacy and Safety of White Willow Bark…" Phytotherapy Research, US National Library of Medicine.
2. "Herbal medicine for low-back pain" PubMed Health, US National Library of Medicine.
3. "An evaluation of the effect of topical product…" Journal of Cosmetic Dermatology, US National Library of Medicine.
4. "Pleiotropic Effects of White Willow Bark and…" Skin Pharmacology and Physiology, US National Library of Medicine.
5. "Analgesic and Anti-inflammatory Properties of Salix…" Original Research Article, International Journal of Pharmaceutical and Biological Archives.
6. "A systematic review on the effectiveness of…" Phytotherapy Research, US National Library of Medicine.
7. "Willow bark" Learn About Herbs.
8. "Salicin, an extract from white willow bark…" Phytotherapy Research, US National Library of Medicine.

The following two tabs change content below.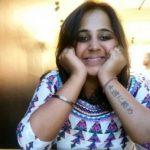 Latest posts by Swathi Handoo (see all)