Why Do You Need A Lip Brush?
To create a work of art, whether on canvas or on your eye crease, artists will often reach for a brush. A flawless makeup application begins with the right tools, where some specialized ones help us apply and blend colours to create different makeup looks. Brushes can be your road to flawless looking skin and makeup. This is only possible if you invest in the right kind of makeup brushes and tools. It will not only help you achieve flawless makeup look, but will also help you save money in the long run.
Lip brush, a makeup application tool, is a long, thin pencil-like wand with soft bristles at the end that typically form a tapered point. It is used to apply a lipstick or a lip gloss evenly on to the lips.
In most cases, use of lip brushes is often neglected. This is mostly because we all find it easy to apply a lipstick directly from the tube, unless dealing with a lip colour in a pan, pot or a palette.
The question usually asked is…do you need a lip brush? If you have tried applying a full coverage red or purple or bright fuchsia lipstick, you would probably understand the need of having a lip brush. We are sure that once you uncover the lip brush's benefit, you wouldn't be able to resist buying more than one lip brush.
Why Should You Use a Lip Brush?
1. Lip brushes are designed to apply lip cosmetics with precision and to prevent them from smudging. A long handle provides optimum control, and a curved, tapered bristle provides better precision. This results in even, feather resistant budge-proof application. An even thin layer of lipstick always looks better and sophisticated than one applied with a bullet. You can also layer your lipstick with the help of a lip brush to improve its staying power.
2. If you are mixing several shades and/or formulas, you absolutely need a lip brush. Using a lipstick brush to apply lip colour may result in lipstick lasting longer because less product layers are used in each application.
3. In addition, a lip brush is often used to blend lip liner and lipstick together on the lips. Some people who use these brushes do not even need to use a lip liner because the application tends to be very precise. A lip liner however is still needed to give perfect shape to the lips and to prevent a lipstick from bleeding. This application technique also prevents the lip liner from looking too severe and harsh, thus giving more natural appearance to the lips. As we all know blending makeup is the only way to make it look soft and natural, professional looking but not over the top.
How To Use A Lip Brush?
A lip brush may be dipped right into a lip pot or tube of lipstick or you can even squeeze out a bit of it on a makeup tray and apply it with a lip brush. Do not share your lip brushes with anyone else and keep two separate lip brushes for lighter and darker colours to prevent unwanted mixing.
Lipstick Application:
For a lipstick or a lip gloss application, start from the center of your lips and blend product out towards your lip line. To get a crisp finish, use the tip of the brush to define the lip lines at the bows and corners.
Different Types of Lip Brushes
Lip brushes come in several forms: regular or classic and retractable. Retractable ones are the better because they are travel friendly and comes with a cap that fits into place at the opposite end of the brush, thus giving more handle length.
How to Clean and Maintain A Lip Brush?
It is necessary to regularly maintain and clean lip brushes by washing them gently with warm water and soap. Make sure to also keep them dry. Like any other makeup tools should also be replaced every year especially when the bristles become stiff or start to fray.
Next time when you go shopping, do not forget to buy a lip brush. Lip brushes may be found in the cosmetic section of most stores. They also are available online and may be sold individually or in packs of other makeup application brushes for the face and eyes.
Recommended Articles

The following two tabs change content below.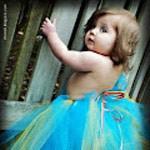 Latest posts by Arshi Ahmed (see all)