Causes Of Scalp Hurting & Best Home Remedies For Scalp Pain Your hair roots are situated deep within the layers of the scalp. So if you have felt pain at the roots of your hair, it could actually be your scalp hurting.
This happens when the nerves in your scalp experience pain. This pain can have many causes, including excess sebum production or tight hairstyles. But there are certain treatments that soothe the pain and give your scalp some relief. Continue reading to know more.
Why Does Your Hair Hurt?
When you feel like your hair hurts, it is not your hair but the skin beneath that is hurting. The perifollicular area of the scalp around the hair is the source of your pain. Several factors, such as a greasy scalp and compressed hair, can cause scalp pain. If you tie up your hair when it is damp or wear tight, pulling hairstyles, you may experience hair pain.
Why Does Your Hair Hurt When You Do Not Wash It?
The scalp secretes sebum, a natural waxy oil produced by the sebaceous glands. This oil keeps your scalp moist and plays a crucial role in protecting it from infections. However, the overproduction of sebum can cause some serious hair issues.
Excess oil or sebum secretion causes the growth of yeast on your scalp and hair (1). Yeast infestation can lead to dandruff, scalp inflammation, redness, itchiness, and scaling.
Shampooing your hair periodically helps eliminate grease, excessive oil, and harmful yeasts. This will minimize the pain and help you recover from a sensitive scalp.
But if the pain persists, it can be the symptom of an underlying condition. Visit a dermatologist and get the recommended tests done to diagnose the root cause of this issue.
Prominent Reasons For Scalp Pain From Moving The Hair
As stated earlier, the hair is made of dead cells and cannot feel any pain. It is always the scalp that experiences pain when you tie, pull, or even move the hair. Scalp pain when you move your hair can be a symptom of other health conditions, such as:
Headache
Stress
Scalp soreness and burning
Tight hairstyles
Allergies
Eczema
Dandruff
Lets now look at a few major causes of a sore scalp in the next section.
What Are The Causes Of A Sensitive Scalp?
Scalp sensitivity starts with slight irritation, itching, or a tingling sensation but can turn severe if not treated soon. Your scalp becomes sore and sensitive due to the following hairstyling habits or health conditions:
Scalp psoriasis
Seborrheic dermatitis (dandruff)
Scalp folliculitis
Allergic contact dermatitis
Trichodynia
Aggressive brushing
Frequent heat styling
Scalp pain is temporary and can be treated easily. Check out these simple ways to reduce scalp pain. Scroll down.
Tips To Relieve Scalp Pain
Rinse your scalp with cool water and a mild shampoo instead of harsh cleansers.
Avoid fragrant oils or serums that can irritate your scalp and damage your hair.
Comb your hair gently using a soft-bristled brush.
Opt for a massaging moisturizer, UV light therapy, and application of coal tar extract.
Consider stress management therapies and meditation and practice mindfulness to reduce headaches.
Use antibacterial shampoos to prevent yeast infection and dandruff that might lead to scalp pain.
Do not style your hair in high ponytails, updos, buns, and braids. Always go for loose hairstyles.
You can also treat scalp pain with the effective home remedies listed below.
Best Home Remedies For Scalp Pain
1.  Lemon Juice
Lemon juice has astringent properties that help cleanse your scalp and remove buildup, oils, and pollutants.
You Will Need
2-3 tablespoons of lemon juice
Shampoo/conditioner
Directions
Mix the lemon juice into your shampoo or conditioner.
Massage your scalp with this mixture for five minutes.
Rinse with cold water.
Aloe vera is an excellent soothing agent. It helps alleviate scalp pain, treats itchy scalp, and cleanses oily pores.
2. Aloe Vera
You Will Need
Directions
Cut the aloe vera leaf and extract its pulp. You can also use commercial aloe vera gel.
Massage this pulp onto your scalp and leave it on for 30 minutes.
Rinse your hair with warm water.
Follow up with a mild shampoo.
In A Nutshell
If you notice your scalp hurting, it could be due to wearing tight hairstyles for a long time or a greasy scalp. Try changing your hairstyle and using a suitable mix of hair care products to reduce this pain. Follow a balanced diet, maintain a healthy lifestyle, and drink lots of water to promote a healthy scalp. However, chronic scalp pain could indicate an underlying medical condition. Consult your healthcare provider to determine what is causing this hair trouble and what your next course of action should be.
Frequently Asked Questions
Can dirty hair cause scalp pain?
Yes, dirty hair signifies buildup on your scalp that could clog your follicles and cause scalp pain.
Why does my scalp hurt when my hair is in a ponytail?
Tight hairstyles like ponytails and buns can cause scalp pain as they pull on the hair roots.
Why does my scalp hurt when I let my hair down?
Hair that is heavy or weighed down by excess oil or product residue can put pressure on the hair roots and lead to scalp pain.
Key Takeaways
When your hair hurts, it is not your hair that is aching; it is the skin beneath that is hurting.
The source of your pain is the perifollicular area of the scalp around the hair.
Lemon juice and aloe vera are two great home remedies for treating scalp pain.
References:
Articles on StyleCraze are backed by verified information from peer-reviewed and academic research papers, reputed organizations, research institutions, and medical associations to ensure accuracy and relevance. Read our editorial policy to learn more.
The following two tabs change content below.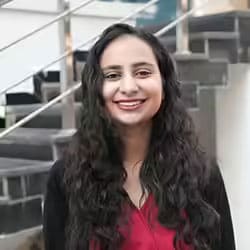 Arshiya Syeda is an editor at StyleCraze. Prior to that, she was a content writer and combined her writing and...
more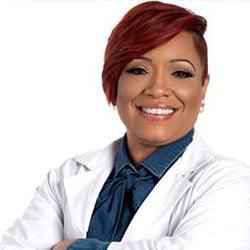 Ky Smith
(Certified Trichologist)
Ky Smith is a certified trichologist and holistic health practitioner who specializes in hair and scalp diseases. She has over...
more