If Happily Married Is A Blessing Why Is Happily Divorced An Insult?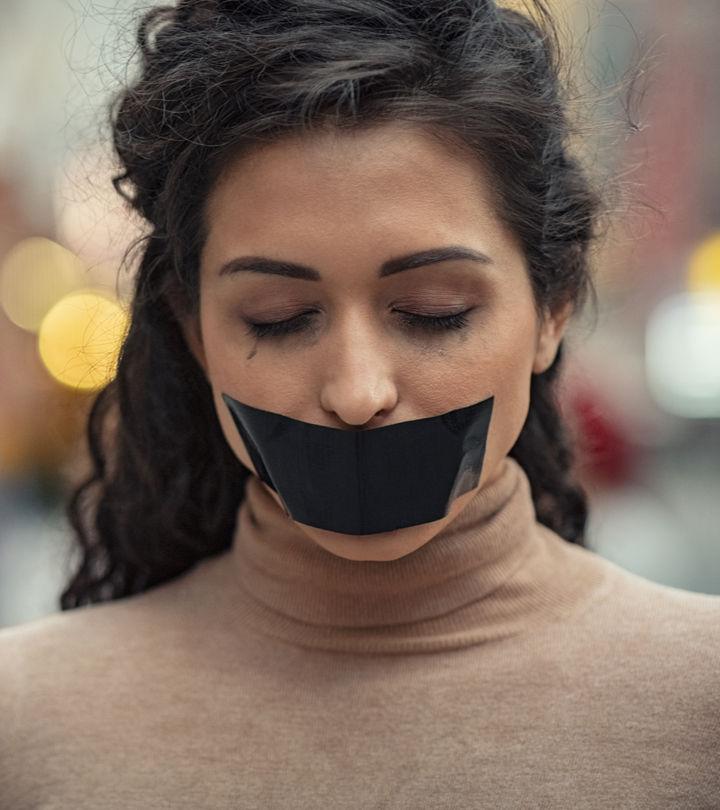 Even before you begin reading this article, you have thought of that one person in your circle who is shamed for being divorced. That my friend is the sad truth about divorce. A regressive mentality of Indian society that forces women to stay in toxic, abusive marriages. Because apparently 'I am not happy' is not a good enough reason, even in the court of law. Every year hundreds and thousands of couples get separated and yet we have not come to terms with the concept of a 'Happily Divorced' woman. Some terms are thrown so casually while addressing a divorced woman that it makes me cringe with shame.
"She is successful but sadly divorced", "Ah, so she's available now", "It is so unfair to the kids", "Maybe there's someone else"
Who on earth are you to judge and pass a verdict on someone's marital status? And why does someone have to be beaten up, have an affair or have an alcoholic, unfaithful partner to make their decision valid?
Here are some truth bombs that divorced women would love to throw but can't because they are too busy dodging the judgement bombs.
Yes. I Am Quitting A Marriage Of 30 Years.
A long marriage ending in a divorce is not unnecessary, it is SAD. Because someone had to put up with toxicity that affected her mentally and physically before she had no choice but to walk out. Imagine how much time, effort and thought she invested in a relationship which has broken her over the years.
I Am Not Giving It Another Chance
If a stranger slaps you on the street, would you give him another chance? If a colleague touches you inappropriately, would you give him another chance? If someone insults you at a party, would you give them another chance? What is it about marriage that is so great, you want the woman to be a sacrificial goat? Another chance for what? To repeat the same mistakes. Sorry, but not sorry about ending it at the first instance of abuse.
These Things Happen In Marriages – IS NOT TRUE
Parents, first and foremost, stop telling that to your daughters. It is okay to have disagreements and debates in a relationship. But constantly traumatizing a woman because she is married to you is not acceptable. Now they will say, but our mothers did it. And to that we respond – we will not accept the same treatment.
I Am Not Available For Your Entertainment
The moment a divorced woman comes out (yes, comes out, because that is how difficult the society has made it) she is conveniently labelled as available. It is assumed that she needs emotional support, rule books on living alone, childcare lessons and moral science preaching. Some tell her to go have fun and explore interesting options, while others warn her to keep her guards up. Why does everything have to come down to 'izzat'? God! I hate that word! Its meaning has been changed to a slang curse because of the derogatory context it's used in.
Izzat my foot.
There Has Never Been A Divorce In Our Family.
Now There Will Be! I Am Changing That Flawed Narrative.
I am sorry for all my women ancestors who couldn't muster the courage to do what I did. Out of fear, lack of financial independence, ingrained stereotypes, biased upbringing.
I am doing it for all of us.
Also for people who take pride in not witnessing a single divorce in their family – what you are glorifying as a tradition is actually more like a curse..
Reason Of Divorce: Unhappiness. I Repeat. I AM NOT HAPPY.
From family, to friends, lawyers, judges, society – they all want a valid reason for why you chose to walk out of the marriage. And apparently 'I was not happy' is not a valid reason. Oh! He has an affair, then it's understood. Ah, an alcoholic! You did the right thing. What? Domestic violence. Now I am with you.
Because staying unhappy in a marriage is no big deal. We all do it. And so, it is taken for granted that this is how it will be. Why? Who made unhappy marriages a norm? We did it. And we can change it. It is okay to take time and effort and try to make a relationship work (mind you, by both the parties). But if you realize that no matter what you do, it is reaching a dead-end, then you need to move on. Don't we follow that for everything else in life? Then what's so special about marriage?
Yes. I Married For Love. And WE Fell Out Of It.
I am not even going to explain that to people who equate (rather force) an institution of marriage with love/soulmates. People grow up, they change as individuals, they grow distant. And it is high time we accept that it is okay to fall out of love. It is okay to say I don't feel the same way anymore. It is okay to move on.
To all the women who have been shamed, insulted and judged for being divorced, or so much as even thinking about it, here's what I have to say.
No, you can't just shrug it all away and not care. Divorce is difficult and what's more difficult than a divorce is to bear the brunt of it. It will not be easy. At every point you will be looked at as an outsider – in parties, in weddings, in baby-showers, at your work-place, even in movie halls goddammit! But just remember, you are doing it for yourself. And what is born out of self-love, no matter how hard, is eventually worth it. Just be proud of that.
And on that note, let's make 'Happily Divorced' a thing, a hashtag, a way of life.
 – By Chandrama Deshmukh
The following two tabs change content below.
Creativity has no limits. And words have no barriers. Together they can create magic, bridge all gaps.I work with words....
more