10 Best Wigs For White Women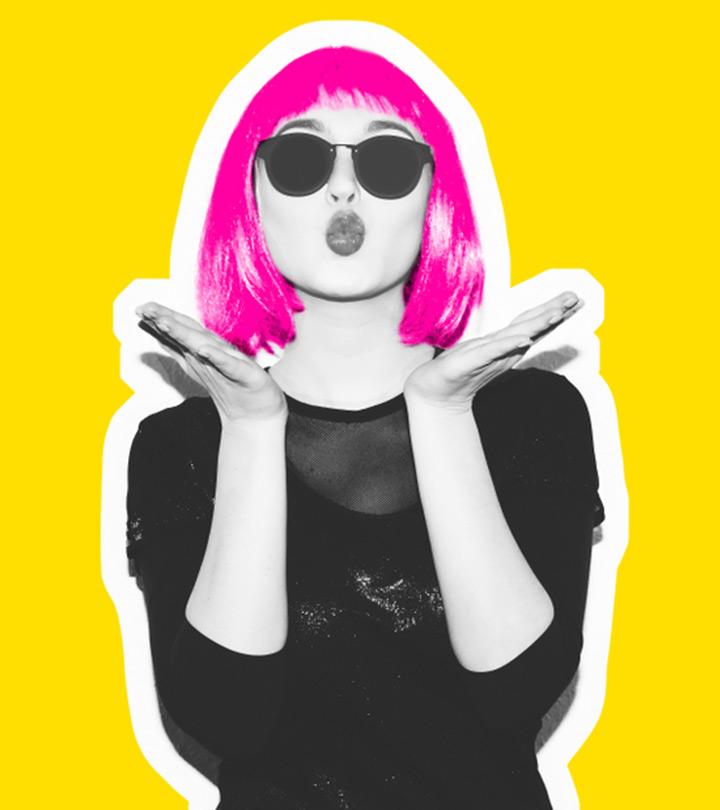 Are you bored of your everyday look and want to jazz up your appearance, even if it means, just for a day? One of the easiest ways to do that is to invest in a wig. Long gone are the days when wigs looked extremely artificial, and one could make out that a person is wearing a wig, even from a mile away. These days wigs are mostly made with human hair and look as real as human hair. Some of the best natural looking wigs could fool even the sharpest eyes.
So, if it's a change that you are looking for, or you don't feel too gutsy to chop off your hair, you should take a look at these best wigs for white women. Are there other reasons why you want to try a wig on? Is hair fall one of them? Or is the fear of coloring your hair when artificial dyes? No matter what the reason or the occasion is, there is a wig for everyone, in every style and every color. All you have to do is take a look at this list of these wigs for white women?
Ready to transform yourself? Let's get right into it.
10 Best Wigs For White Women
Give yourself a quick makeover with these fantastic natural-looking wigs and have the time of your life.
Do you remember Anne Hathaway's pixie cut in "Interstellar"? It's chic, hip, and adorable, all at the same time. With this synthetic wig, you can achieve her look in no time. It contains 100% heat-resistant fiber, which makes it one of the best synthetic wigs available. It only weighs about 100 grams, and the application takes about two minutes. This means you can put the wig on without anyone's help. All you need to do is adjust the hooks inside the cap to fit the size of your head. You can do this easily without the use of pins or tape. Owing to its extremely natural appearance, this wig is considered to be one of the best wigs for white women.
Pros
Natural-looking and soft
Lightweight
Heat-resistant
Easy application
Easy to wash (mild shampoo and cold water)
Mixed blonde and brown color
Comes with a wig cap
Cons
Another eye-catching, synthetic wig from Milisi, this super-soft beauty is ideal for a casual day out, a cocktail party, or even if you're a fan of cosplay. The wig comes in white and grey, and the front of the wig is lighter than the back. It also comes with a 22'' size cap, which should be ideal for most head sizes. One doesn't require pins or tape for the cap as the adjustable hooks should sit perfectly. This high-quality wig is heat-resistant for upto 150 degrees centigrade and looks natural. However, to take care of the wig, it is best to store in a hairnet or a plastic bag in a cool, dry place.
Pros
Two different colors in one wig (white and grey)
Easy to put on
Easy to wash and dries overnight
Slightly wavy texture
Natural finish
Cons
Tends to get frizzy if not taken care of
If you want to look like a natural blonde for a day, you should immediately get your hands on this short blonde wig with brown roots. Made with top-quality synthetic fiber, it is extremely soft and is made for long-term use. The wig cap comes with two adjustable straps which can help you loosen or tighten it by 1-1.5 inches. Another thing worth mentioning is that all Yimaneili wigs are made with 100% breathable rose net that provides ultimate comfort when you wear it. Styled in a short wavy bob, this wig can give your appearance a modern and sophisticated touch.
Pros
Super-soft
Durable
Made with heat-resistant synthetic fiber
Full-head coverage
Affordable
Cons
If your head is bigger than 22", it may not fit you
In our hunt for the best wigs for white women, we came across this fantastic wig by Elim. This blonde wig not only comes in a chic pixie cut, it has gorgeous bangs as well. A blonde wig that glows to perfection, this wig can give you all the confidence you've ever wanted. It's so good; it will look great on anyone. With a 100% breathable Swiss rose net, one need not worry about the comfort this wig provides. This uniquely designed wig with Swiss elastic straps in the back keep the wig in place at all times, even if you move your head vigorously.
Pros
Natural-looking bangs
Beautiful and shiny blonde color
Thick but soft texture
Good ventilation design
Doesn't hurt the scalp
Cons
Stop everything you are doing right now and add this wig to your cart immediately. Be the center of attention wherever you go with this wig that looks more real than real hair. Let's list out all of its amazing qualities one by one, shall we? We already know that it is 20 inches long, comes with a pretty middle parting, is brown in color with black roots, and also has adorable bangs (which you or your hairstylist can trim to your liking, ofcourse). It is made with 100% Japanese Kanekalon made fiber and is by far one of the best long wigs for white women.
Pros
High-heat synthetic fiber
Lightweight
Extremely affordable
Adjustable smooth velcro straps
Velvet-lined ear tabs
Cons
Some might need help putting the wig on
Perfect for a full-blown Instagram photo-shoot or a night in town with your girlfriends, the Queentas Pixie wig will make you feel and look like the queen you are. It comes with two different colors in one wig – the roots are light brown while the hair end is of an ash blond color. This high-quality wig is made of heat-resistant synthetic fiber and looks like real hair, so much so that it won't even look fake under the sun. It's easy to shape, and you can part the hairline any which way you like. Its unique Yaki hair root design makes it light, adds volume, and provides full-coverage.
Pros
About 75 grams
Breathable inner-cap protects the scalp from allergies
No need for hairspray when styling
Inner rose-lace net
Cons
The 21.5-inch hair cap may not fit everyone
When it comes to beautiful hair goals, what are the two main things that we've always wanted on our bucket list? It has to be a cute bob cut and ombre colored hair. It seemed like every other Bollywood celebrity was sporting this style, and we just couldn't wait to get it done on ourselves too. But with this wig by Iwish, the wait is over. This short bob ombre blonde synthetic wig comes with dark roots, which help in hiding your original hairline. The wig cap comes in 22.5" and should fit almost everyone with its adjustable straps and three combs. This soft wig with 180% density makes it a highly-recommended, full-coverage wig and prevents the wefts from showing.
Pros
Full-coverage wig
Beautiful cut and ombre color
High-quality inner swill lace
Soft on the scalp
Cons
Expensive
Needs to be washed and aired out for a few days before the first use
Ideal for a more somber affair or for mature women, this long-lasting wig is made of heat-resistant synthetic fiber. It is as good as natural hair, and its effortless curls with bangs make it one of the best natural looking wigs for white women. The silver-grey color gives the wig a subtle yet sophisticated balance. Easy to shape, this wig can sit perfectly natural without the need for hairspray or any other products to hold the style in place. For best care practices, use a wide-tooth comb to untangle the knots.
Pros
Breathable rose-net
Adjustable straps
Made for long-term use
Affordable
Side-swept bangs and curly on the back
Cons
Color may vary slightly from what is depicted
You must be wondering where you can find a curly-haired wig that looks like you've just returned from vacationing in the Caribbean islands. Don't worry; we haven't left a naturally curly wig out. This special wig by Milisi makes us think of all things summer, all things carefree, and that all things are naturally beautiful. This blonde mixed brown wig comes with beachy waves and is super-soft to touch. It is durable, so you can use it every day for any occasion, whether for work, a date, or even themed parties.
Pros
Unique two-toned wavy hair wig
Cute hairstyle and length
Swiss rose net that promotes breathability
Sits on the scalp perfectly
Heat-resistant
Cons
Might need a strong hair spray to retain the curls
This super-long, super-wavy, and super-luxurious wig makes us think of only one person – Kim Kardashian. Remember the one time she colored her hair that out-of-the-world platinum grey? With this wig, you can achieve her look in a matter of minutes. This wavy ombre wig is grey and has dark brown roots with a middle parting. It fits most head shapes and sizes and is easy to put on with an elasticated and breathable rose net with adjustable straps to find your perfect fit.
Pros
Long and way wig
Unique ombre color
Lightweight
Easy application
Doesn't tangle easily
Affordable
Cons
Color might be slightly different than advertised
Aren't these wigs absolutely natural-looking? It fooled us thoroughly. We are quite excited to try out each and every one of them, but for now, maybe we will start with the QianBaiHui Fencca Grey Short Curly Wig For Women. As we've reached the end of our list of the best wigs for white women, we also want to tell you to keep it simple, keep it casual, and to love your natural hair first. There is no harm in trying out new things and experimenting with different styles and looks, but it's also important to love your natural self first. Do let us know in the comments if you enjoy wearing wigs, and if yes, which ones. Till then, keep reading, keep loving.
Recommended Articles