Willow Bark Extract For Skin: Benefits, How To Use, And Side Effects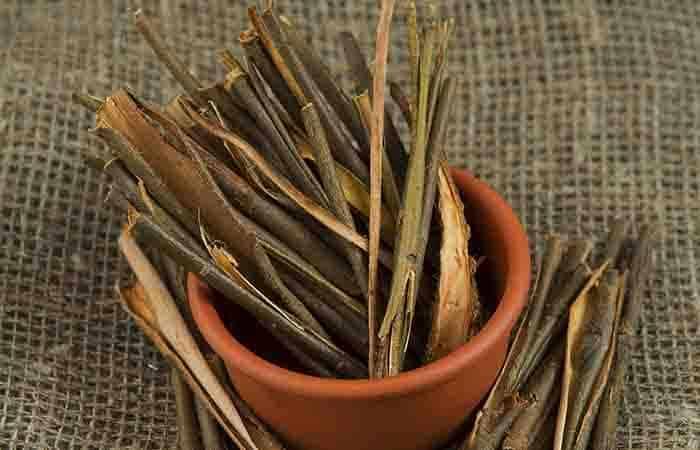 Did you know that willow bark extract can help treat mobility disorders like back pain or arthritis? In fact, this powerful ingredient has been actively used for thousands of years as an anti-inflammatory, antipyretic, and analgesic agent.
Willow bark has also been used in sports performance and weight loss products. Here, we will deep-dive to understand how you can use willow bark extract for your skin. We will also explore its applications and uses, benefits, and side effects. Keep reading.
What Is Willow Bark Extract?
Willow bark extract comes from a wide variety of willow trees, including white willow, black willow, and purple willow. The bark finds widespread applications and uses in medicine. It mirrors the effects of aspirin (due to its salicin content) to help treat pain and fever.
Let us now explore the benefits of willow bark extract for your skin.
Benefits Of Willow Bark Extract For Your Skin
The benefits of willow bark extract are attributed to its salicin, polyphenols, and flavonoids. That said, there is not enough evidence to support the benefits of using willow bark on skin. Hence, consult your dermatologist before using it to treat skin issues such as acne, inflammation, etc.
As per anecdotal evidence, willow bark extract may have the following benefits on your skin.
1. May Help Fight Acne
Willow bark extract may double up as a gentler, all-natural alternative to salicylic acid. It may help reduce skin oiliness and lower the chances of acne breakouts. This is one reason it is a regular ingredient in a host of skin toners.
2. May Help Exfoliate Skin
Willow bark is extremely useful in gently exfoliating the skin and removing the dead skin cells. It may help make your skin become naturally radiant.
3. May Reduce The Signs Of Aging
This plant extract contains antioxidants like polyphenols and flavonoids that help fight against free radical damage and reduce the signs of aging. In fact, the salicin in white willow bark was found to demonstrate potent anti-inflammatory properties when taken orally.
It was found to improve the appearance of wrinkles, reduce tactile roughness, pore size, and boost overall skin radiance. It also helped improve pigmentation, firmness, and jaw-line contour.
4. May Reduce Redness And Inflammation
Willow bark can be used on sensitive skin with relative ease. It may calm the redness and irritation as it contains tannins, phenolic acids, and essential minerals. These nutrients are said to help minimize inflammation and help boost the cell regeneration process.
5. May Help Shrink Large Pores
The tannins in willow bark are thought to act as a natural astringent. They may help reduce the appearance of large pores and keep the skin tight at the same time.
6. May Treat Dry Skin
The antioxidants in willow bark may help skin retain moisture. Regular use of willow bark is thought to help treat dry skin conditions like eczema and psoriasis.
If used right, willow bark may pave the way for glowing and youthful skin. In the next section, we will look at how you can use willow bark to for its potential skin benefits.
How To Use Willow Bark Extract For Skin
1. Pair It With A Good Moisturizer
The powerful exfoliating properties of willow bark extract may have a drying effect on your skin. Hence, always follow up with a hydrating moisturizer.
2. Use It With Salicylic Acid
Use willow bark with products containing salicylic acid to boost the overall exfoliating and skin-cleansing benefits.
Some suggest against using willow bark with retinol.
Willow bark is often included as an active ingredient in cleansers, moisturizers, and toners. Using it with retinol is believed to cause certain adverse effects.
Willow bark is also not often recommended to be used with vitamin C. Information in this regard is scarce.
Willow bark may cause some adverse effects. It is important to be aware about them before you start using the extract.
Side Effects Of Willow Bark Extract For Skin
Willow bark extract is relatively safe and can be used daily. However, keep the following pointers in mind.
 Consuming excess willow bark may cause stomach cramping and bleeding. However, more research is warranted in this regard.
 Avoid using this plant extract with medications like blood thinners and beta-blockers.
 Children, adolescents, and pregnant and lactating women must avoid using willow bark in any form. It is thought to cause Reye's syndrome, a condition that leads to brain and liver damage.
 Avoid using willow bark if you have a kidney disorder. It is thought to reduce blood flow to the kidneys and lead to renal failure.
Stop consuming willow bark two weeks before and after any scheduled surgery. It is believed to cause bleeding.
Many of these side effects are yet to be validated by research. Consult your doctor for more information.
Willow bark is often compared with salicylic acid. Which of the two is better? Let us understand more in the next section.
Willow Bark Extract Vs. Salicylic Acid: A Comparison
Willow bark extract doubles as an effective natural source of salicin and works similarly to salicylic acid. In fact, willow trees contain salicin in willow trees. Salicylates, including salicin and salicylic acid, are found in the bark and leaves of the willow trees.
Willow bark contains not less than 1.5% of total salicylic alcohol derivatives, making it a gentler alternative to salicylic acid.
The salicin in willow bark extract is responsible for its potent antibacterial, antioxidative, and anti-inflammatory properties. However, the extent of willow bark extract's effectiveness on skin issues as compared to salicylic acid has not been conclusively proven yet.
Salicylic acid, on the other hand, has been in use to treat various skin disorders for more than 2,000 years. It can exfoliate the skin and may be a good agent for peeling, especially in patients with acne, melasma, photodamage, and freckles.
But salicylic acid is a more aggressive compound, especially for people with sensitive skin. It may cause redness, irritation, and acne breakouts.
Willow bark extract is a much gentler form of salicylic acid and may safely be used on sensitive and acne-prone skin.
Bottom Line
Willow bark extract is often touted to be nature's aspirin and acts as a natural pain-reliever. Its active ingredient, salicin, helps with gentle exfoliation and may reduce signs of premature aging.
If you are sensitive to its harsher chemical derivative, salicylic acid, willow bark extract can be suitable for you. However, make sure to speak to your dermatologist before using it in any form, whether orally or topically.
Sources
The following two tabs change content below.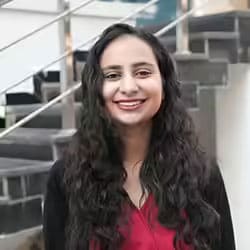 Arshiya Syeda is an editor and certified counselor. Ever the lover of the written word, she served on the editorial boards of her school and college newsletters. Writing articles on hairstyles, hair care, and nutrition helped her combine her love for reading, writing, and research. As an editor, she helps her team members deliver polished and meticulously researched content. Arshiya is fluent in English, Urdu, and Hindi and aims to become a multilinguist by learning German and teaching herself American Sign Language (ASL).