7 Best Winter Joggers For Women Available In 2022
Put on the comfy lowers and enjoy your jogging sessions in the cold season.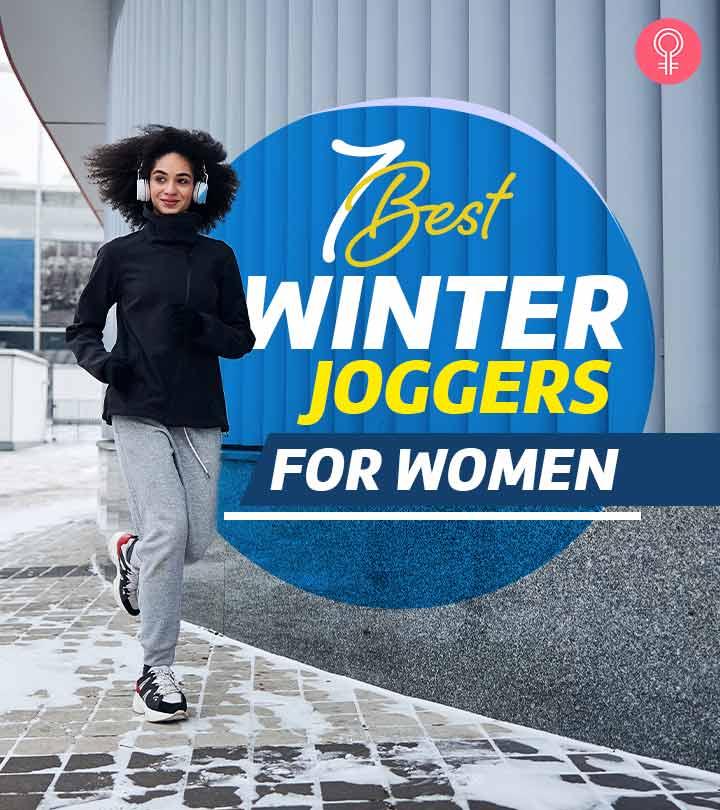 You cannot really go out for your evening walk wearing a pair of jeans. They allow little breathability. Instead, you need the best winter joggers for women to enjoy a healthifying jog during your winter days. You can even wear them for gymming or hanging out with friends. They keep you comfortable. Joggers are no longer a restricted pair of attire; they are stylish and iconic.
Especially during winters, joggers are a great way to relax in front of the fireplace after a tire full day. Joggers are fashion alternatives and come with a tapered fit to keep you warm even in cold waves. You can also wear them for traveling or for running. There are countless joggers available in the market that are crafted using spandex, polyester, or cotton material. We have rounded up the top-notch joggers for women that keep you warm. Check them out below!
7 Best Winter Joggers For Women

The most popular pair of joggers on the list is the Amazon Essentials Women's Relaxed Fit Fleece Jogger Sweatpants. They are made using a soft French terry fleece material with an optimal level of thickness that is ideal for winters. These joggers are designed to give you a comfortable fit through your hips and thighs and move along with you freely while offering a flattering silhouette.
Specifications
Material: 60% Cotton, 40% Polyester, and Fleece
Closure: Drawstring
Sizes Available: XS, S, M, L, XL, XXL,
Color Options: 14
Pros
Soft fabric
Slim fit
True to size
Includes pockets
Machine washable
Durable
Cons
None
Whether you are heading to the gym, lounging at home, or going out for a run in the chilly weather, trust the Baleaf Women's Fleece Lined Joggers to keep you warm throughout. These joggers are thick yet lightweight and designed to feel soft against your skin. Unlike other counterparts, the innovative fabric of these joggers helps keep lint and hair at bay. The wide flat waistband is highly stretchable and provides a supportive fit, while the ribbed waist design with drawstring closure gives you a customized, snug fit. The joggers also feature two deep side zipper pockets that keep your essentials safe and secure, while the tapered cuffs fit just right at your ankles, making them ideal for workouts.
Specifications
Material: 95% Cotton, 5% Spandex
Sizes Available: XS, S, M, L, XL, XXL, 3XL
Closure: Drawstring
Color Options: 3
Pros
Soft fabric
Highly stretchable
Includes side pockets
Fade-proof
Shrink-proof
Anti-pilling
Lightweight
Cons
None
The Esstive Fleece Active Jogger Pants provide a sleek fit and are so comfortable that you'd want to practically live in them. The design features two side pockets, two back pockets, ankle cuffs, and an elastic waist, giving you all-in-one comfort. These soft fleece jogger pants are comfortable enough to be worn during your workouts or a casual day out.
Specifications
Material: 60% Cotton, 40% Polyester
Sizes Available: XS, S, M, L, XL
Closure: Drawstring
Color Options: 42
Pros
Lightweight
Super soft fabric
Sleek fit
Has four pockets
Machine washable
No synthetic fabric
No bleaches or dyes
Cons
None
If you prefer a cozy pair of jogger pants that will keep you extra warm during the harsh winter days, look no further than this pair by Flygo. These thick, fleece lined joggers are designed for lounging around the house, playing in the snow, going camping, or working out. These have an elastic waist with matching drawstring closure, two deep slant pockets, and wind-proof ribbed openings, giving you a simple yet fashionable look.
Specifications
Material: 90% Cotton, 10% polyester
Sizes Available: XS, S, M, L, XL, XXL
Closure: Drawstring
Color Options: 9
Pros
Soft fabric
Deep pockets
Windproof leg openings
Does not shed
Cons
These winter jogger track pants by Gihuo feature a 11cm lining that is designed to keep out the cold wind for up to -40°C – need we state more? Thick lining, soft fabric, and excellent warmth are all the comfort you need during the winter season. You can use these windproof track pants for camping, hiking, lounge sweatpants, and other outdoor activities.
Specifications
Material: 70% Cotton, 23% Polyester, 7% Spandex
Sizes Available: XS, S, M, L, XL, XXL
Closure: Drawstring
Color Options: 8
Pros
Durable
Shrink-proof
windproof
Snug fit
Machine washable
Cons
None
Looking for a stylish pair of jogger pants that offer comfort and durability? Try the IUGA Fleece Lined Sweatpants. They are exceptionally soft, lightweight, and breathable and offer optimal moisture absorbency to keep you dry even if you sweat a lot. These pants feature two pockets that come in handy to store all your carry-ons and metal drawstring aglets that are fray-proof. The elastic waistband ensures accentuated curves and a relaxed silhouette towards the legs. The tapered ankle hem offers an overall snug fit. Whether you are going for a run, having a yoga session, hiking in the mountains, or running errands at your grocery store, these jogger pants are a good choice for them all.
Specifications
Material: 60% Polyester, 36% Cotton, and 4% spandex
Sizes Available: XS, S, M, L, XL, XXL
Closure: Drawstring
Color Options: 4
Pros
Soft fabric
Breathable
Stylish fit
Anti-piling
Windproof
Deep pockets
Machine washable
Cons
None
The Machlab Women's Winter Warm Track Pants are made using a sturdy fabric blend and fur fleece lining that provides extreme warmth and great fit. The soft fleece interior works to trap the heat, while the smooth polyester outer wicks away moisture, keeping you dry. The design features two side pockets, an elastic wide waistband, and an adjustable drawcord to offer maximum comfort and a customized fit.
Specifications
Material: Cotton, Polyester
Sizes Available: S, M, L, XL, XXL
Closure: Drawstring
Color Options: 10
Pros
Soft fabric
Shrink-proof
Anti-piling
Snug fit
Cons
Joggers have become a staple in both men and women's wardrobes and are not restricted to a season. Most of us own more than a pair as they are comfortable, stylish, and can be worn regularly. Check out the buying guide below for some pointers to keep in mind while buying your next pair for the upcoming winters.
How To Choose The Best Winter Joggers – Buying Guide
Material: The foremost factor to choose an effective pair of jogger pants is to check the material in both the shell and lining. Choose a sturdy polyester or cotton blend shell for long-lasting wear and a warm fleece lining that ensures exceptional heat retention and cold resistance.
Tapered Ankles: The tapered ankles in joggers keep the wind away and ensure you are warm during the chilly weather. Loose cuffs can often lead air inside, so ensure you get joggers with elasticized ankle cuffs that will offer a personalized fit.
Fit: Winter joggers for women come in a variety of designs, including slim fit, oversized fit, and regular fit. People with a shorter body type can go for a slimmer fit for a sculpted look, taller individuals look best in oversized fit, while regular fit looks good on practically everyone. Choose a fit that offers a flattering silhouette and an optimal level of warmth.
Additional Features: When you are spending money on an ideal pair of jogger pants, you need to ensure that you get the best bang for your buck. Features like anti-piling, shrink resistance, wider waistband, and lightweight build ensure overall durability and comfortable wear.
Winter joggers can help you walk or run easily, especially during the cold season. You don't need to wear your jeans to go for a comfy walk during the winter season any longer! Winter joggers are designed to offer you a comfortable fit as they provide a good level of thickness as well. These joggers are made to help you move freely during the winter season when it is mostly chilly outside. However, the material used in these joggers are also designed to feel soft and sit perfectly on your skin. There are many joggers available in the market that are sweat-proof and whose color does not fade away after 2 to 3 washes only. However, you might want to steer clear of joggers that don't come with pockets to store your essentials.
Why Trust StyleCraze?
Baishali Bhattacharya, the author of this article, is a certified image consultant and keeps researching the latest fashion trends. Understanding that comfort is key in jogging, she tried on several joggers and went through their user reviews on trusted online forums to compile this list of the best winter joggers for women. The shortlisted products are breathable and comfortable and have tapered ends to keep you warm during winters.
Frequently Asked Questions
Do joggers keep you warm?

Yes, in general, joggers are warmer than leggings, jeans, and other lower wear. The extent of warmth depends on the inner lining, layer of material, and overall built.
Which are the most comfortable women's winter joggers?

We recommend opting for the Baleaf Women's Sherpa Lined Joggers or Machlab Women's Winter Warm Track Pants if you are looking for a loose and comfortable fit. 
Why are joggers better than leggings?
Joggers are quite similar to leggings, in that they provide high level of stretch and soft fabric, but they provide a roomier fit and usually come with bigger and better pockets.
Are fleece joggers warm?
Yes, fleece joggers are warm. The inner lining forms a protective layer that helps keep the lower body insulated and warm while maintaining room for air circulation.
What are warmer: jeans or joggers?
Joggers are warmer. Joggers feature many layers of cotton and polyester, occasionally with the addition of fleece. On the other hand, denim is one layer with poor thermal properties.
What is the difference between sweatpants and joggers?
The primary difference between joggers and sweatpants is that the former are tight, whereas the latter are loose-fitting and casual. They both use the same kind of cloth and are worn primarily for sporting purposes. Sweatpants keep you warm, whereas joggers often keep you cool.
Recommended Articles
The following two tabs change content below.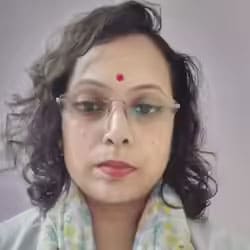 Baishali is a beauty and lifestyle writer and holds a master's degree in English from Assam University. She specializes in...
more