50 Wispy Medium Hairstyles
These trendy wispy hairstyles perfectly suit every face shape and hair type.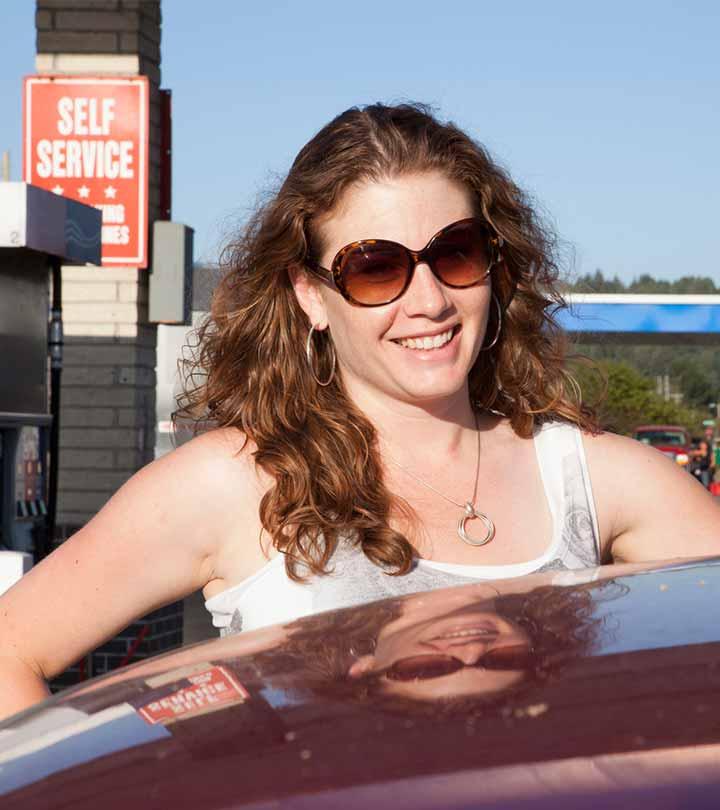 It does not matter what type of hair you have and what your hair texture is like; wispy medium hairstyles are what you need to appear as a showstopper. They are fun, trendy, effortless, and fresh! This article introduces you to some cool and amazing wispy hairstyles for medium-length hair that are worth trying. So, without any further delay, scroll down and take your pick!
1. Sleek Highlighted Middle-Parted Hair:
Part your smooth sleek and soft black hair with dark brown highlights in the middle and let them flow down your shoulders neatly by tucking behind the ears. The wispy ends will add definition to the apparently simple style.
2. Highlighted Layered Waves With Off-Center Part:
Create an off-center part on your light brown wavy locks with ash brown highlights. Let the soft wavy layers cascade your shoulders and the wispy ends add a zing to them.
3. Hair-Wrapped Wispy and Wavy Ponytail With Pouf:
Add a little pouf at the top front of your head and pull all the blonde waves back to the middle. Make a layered ponytail with wispy ends and wrap its base with a thin section of hair.
4. Long Asymmetric Blonde Bob With Wispy Waves:
This is a long golden blonde bob featuring an off-center part, wispy waves and an exclusive asymmetric shape. It should be a casual hairstyle, which can be sported at any occasion.
5. Shoulder-Length Bob With Textured Subtle Waves:
In this shoulder-length layered bob, the subtle waves are texturized for a unique look while the wispy ends have given them a new dimension. Skip a precise part and add highlights to the locks.
6. High Hair-Wrapped Pony With Layered Waves:
A high ponytail placed right at the crown can look awesome on jet black layered waves with wispy end points. Just wrap a thin section of hair around the base of it for a touch of elegance.
7. Loose Curly Side Braid With Bang and Wispy Finish:
This is a romantic side braid made loosely with the dark brown almost curly locks with golden brown highlights. The wavy side bang and the wispy ends peeking out from the braid are two other vital features of the style.
8. Rounded and Highlighted Bob With Thin Wispy Waves:
If you love to sport unique hairstyles, this full-head rounded bob with thin wispy waves will make you fall in love with it. The ash brown highlights are going extremely well with the dark brown locks. Isn't it?
9. Thick Rounded Bob With Side Sweep and Wispy Ends:
A rounded bob with wispy ends looks great on thick black hair with subtle dark brown highlights. Create an off-center part and sweep the hair over the forehead to one side to frame the face nicely.
10. Wispy Feathered Layers With Curly Side Sweep:
Get your layered golden blonde locks parted in the middle and feathered at the ends with a wispy finish. Curl up the deep side sweep and smoothen up the entire hair by applying serum.
11. Irregular Straight and Wispy Layers With Volume:
This is a funky wispy long bob in which the straight layers are created in an irregular manner. The glossy natural blonde highlights on light brown locks, added volume to the crown area and a visibly messy finish are the biggest features of this style.
12. Highlighted Wavy and Wispy Layers With Center Part:
Part your light brown wavy locks with dark brown highlights in the center and allow them to flow down your shoulders gracefully. The wispy ends of the layers should jazz up the look to a great extent.
13. Unique Bob With Wispy Layers and Wavy Bangs:
This punk bob featuring wispy layers, dispersed fringes, top spikes and wavy bangs tucked behind the ears quite loved by young women. The dual-toned brown shade has perked up the look even more.
14. Glossy Copper Blonde Bob With Wispy Waves:
This is a jaw-length copper blonde bob with side part, messy waves and gorgeous shine. Roll the waves with wispy ends back to one side and add texture to the top to give it a neat and tidy look.
15. Beachy Blonde Waves With Pointy Ends:
Wispy pointy ends look awesome on sexy beachy waves. Create a center part on your messy golden blonde waves, let them rest on your shoulders carelessly and set the style with a sea salt spray.
16. Uneven Peach Bob With Fringes and Pink Highlights:
Here is another irregular bob featuring messy peach waves with layered front fringes and wispy ends. The straight hair strips of pink highlights have enhanced the look significantly.
17. Reverse Stacked Bob With Wispy Uneven Fringes:
If you are looking for a smart trendy hairstyle, your search ends here. This very short, reverse stacked bob with frequent layers, uneven fringes and wispy ends can turn out to be your perfect choice.
18. High Folded Ponytail With Wispy Layered Bang:
Side-part your golden blonde straight layers and separate the thick front section with graduated wispy layers to sweep it over the forehead as a side bang. Now, pull rest of the hair together at the crown, make a knotted ponytail, and secure its end at the back leaving the wispy ends free.
19. Glamorous Layered Waves With Random Wispy Ends:
Create a middle-part on your highlighted layered waves and add a slight volume to the crown. Leave the soft romantic wispy waves on your shoulders and tuck them behind the ears for an organized look.
20. Rippling Wavy Bob With Frizzy Wispy Ends:
It is a very short platinum blonde bob with a side part and textured rippling waves. Let the layered waves sweep over the forehead gracefully, while giving the ends of the layers an intense frizzy as well as wispy flair.
21. Center-Parted Airy Waves With Wispy Layers:
Part your medium-length layered hair in the middle and create airy waves all over it. Texturize them in small sections and add a wispy flair to the ends.
22. Highlighted Medium Bob With Dramatic Wispy Waves:
To create this gorgeous hairstyle, you have to part your shoulder-length bob in the center and allow the dramatic large waves to frame your face nicely. The frail ends will add right definition to the style.
23. Elongated Bun With Thick Layered Wavy Side Bang:
Part your layered hair to one side and create soft rippling waves in the larger section. Sweep the wispy top-front locks over your forehead as well as eyes, while pulling rest of the hair at the back and securing it into an elongated bun. Unique, isn't it?
24. Sizzling Hot Textured Waves With Wispy Layers:
These stunning cinnamon red waves with fiery red highlights are themselves enough to grab others' attention. For add-ons, part them in the middle, add texture to the layers and give them a wispy finish.
25. Side-Gathered Wispy Waves With Spiral Side Sweep:
Gather all your subtly highlighted wavy layers with delicate ends over one of your shoulders, while giving the long thick side sweep a prominent spiral effect. A superb choice for an evening party!
26. Straight Long Bob With Wispy Points:
Here is a long silver blonde bob with a side part and visibly dark roots. Straighten up the locks perfectly and add a wispy yet precise flair to their ends. Smart and elegant!
27. Dual-Toned Wavy Bob With Dark Roots:
In this dual-toned shoulder-length bob hairstyle, the messy wavy locks are parted in the center and curled up slightly at the ends while maintaining its wispy effect. Natural blonde, golden blonde and dark roots have made the whole style look awesome.
28. Messy Wispy Side Fishtail Braid With Layered Side Bang:
Gather all your highlighted brown hair to one side of your head and create a tight fishtail braid starting from the nape of the neck. Messy finish, wispy hair strands and sharp layered side-swept bangs are the USPs of this braided style.
29. Random Textured Blonde Waves With Pretty Veil:
This veiled hairstyle basically includes a light natural blonde layered bob with thick textured waves. You can make it look exclusive by creating the waves in random manner and adding a wispy flair to them.
30. Casual wavy Hair With Messy Wispy Ends:
When it comes to flaunting something totally casual yet stylish, these side-parted loose brown locks with random waves and slight mess can be a choice. Do give it a try if you are in the mood of experimenting.
31. Super Curly Wispy Layers With Small Hair Clip:
Create an off-center part on your layered hair, take it in small thin sections and curled up intensely for a highly voluminous look. Adorning it with a small hair clip will give you an adorable as well as charming presence.
32. Highlighted Rolled Bob With Long Wispy Waves:
This is another shoulder-length bob hairstyle in which the long large wavy layers are made to look random and wispy. Part the bob to one side and roll the waves back to the other side for a distinct look.
33. Outward Curly Bob With Wispy Fringes and Hair Headband:
Section off the wispy front fringes from ear to ear and let them swing over your forehead. The blonde hair around your face should frame it properly, while the ends of the back locks should be curled up in an outward direction. Finally, add a simple hair headband to beautify it.
34. Long Inverted Wavy Bob With Frizzes and Front Fringes:
Add texture to the long front waves of your natural blonde inverted bob and give them a frizzy as well as wispy effect. The front fringes should swing over the eyes and a beautiful beanie should give a boost to the style.
35. Jet Black Wispy Hair Up Do With Huge Pouf:
Tease up the top-front section of your jet black smooth hair and come up with a huge pouf. Secure it at the crown, while pulling rest of the hair also back together. Make a hair up do and let the wispy ends hang freely. Absolutely unique!
36. One Sided Messy Bangs:
This is a rather effortless hairstyle. Just pull your hair to one side and style it! The texture, and the wispy ends give it a magical look.
37. Messy Bob With Layered Side Sweep and Long Bangs:
This is a very short bob featuring a deep side part, a thick graduated side-swept bang and a slightly messy finish. Long bangs at both sides will make the style look totally different from regular bobs.
38. Messy Wavy Irregular Bob With Long Spiral Curls:
Well, this irregular bob includes a couple of long spiral curly layers along with the uneven layered tresses. You need to create rippling waves on them and give the whole style a tangled flair. That's all!
39. Messy Flowy Blonde Waves With Wispy Ends:
This romantic flowy hairstyle needs you to create a neat center part and allow the golden blonde wavy layers to cascade the shoulders. Texture, mess and wispy ends have given it a magical look.
40. Large loose Waves With Random Wispy Ends:
This is a beige blonde hair, which includes a casual side part, long large and loose waves, slightly curled front locks and random wispy ends. A totally lovable look that can be sported at any event!
41. Simple Ombre Waves With Wispy Flair:
It is an ideal example of a stunning wispy hairstyle on ombre waves. Leave the waves free after creating a side part and tuck the thinner section behind your ear for a classy look.
42. Loosely Tied Side Hair With Wispy Front Fringes:
Add volume to the roots of your ash blonde waves by applying mousse and gather them over one of your shoulders. Tie them up with a thin ribbon by keeping the base extremely loose. The front fringes should swing over your eyes freely.
43. Textured Wispy Waves With Adorned Front Braid:
Create wispy waves on your long layered locks and texturize them nicely. Braid up a thin section of hair along the hairline and secure it at the back with bobby pins. Also, add small hair clips to it for a fresh and cute look.
44. Smart Auburn Red Bob With Wispy Layers:
as you can see, this is a smart bob with wispy layers, which is just perfect for corporate women. The rich auburn red shade has made it look even more sophisticated.
45. Sleek Highlighted Hair With Center Part and Wispy Layers:
Apart from the dazzling golden brown highlights on the dark brown locks, the sleek wet look is a big feature of this hairstyle. Create a center part, let the wispy waves rest over your shoulders and give them a slick look by applying lots of pomade.
46. Stacked Wispy Bob With Highlights and Layered Side Sweep:
Who says short hair can never make you look gorgeous? Just take a look at this stacked bob with wispy ends, deep graduated side-swept bang and prominent highlights and you will understand why it is a completely wrong concept. Try it out!
47. Wavy Layered Locks With Short Even Front Fringes:
Start with sectioning off your short and perfectly even front fringes from rest of the blonde hair. Now, leave the waves loose, curl up their ends slightly in the inward direction and add a wispy flair to them.
48. Pixie With Messy Layers and Wispy Side Sweep:
This messy pixie with highlights, lowlights and short wispy layers is another good inclusion in this list. The deep side sweep with graduated sections should lie over your forehead and cover your face diagonally.
49. Loose Textured Waves With Wispy Ends and Stylish Hat:
Add intense texture to your long loose waves and turn their ends into wispy ones. Wearing a monochromatic hat will help you beautify your blonde hair even more.
50. Half-n-Half Hairstyle With Wispy Waves and Layers:
In this hairstyle, the upper half of the head is styled like a bob with random front fringes and messy top, while the lower half includes frizzy waves with wispy ends. This can be a wonderful hairstyle, if worn with right attitude.
The soft and feathery face-framing wispy bangs have become a real obsession for many women. They lay lightly on your forehead, giving your twinkling eyes the right amount of space to shine through and make you look naughty and sexy. You can also pull them away from your face to blend with your hair whenever you want! If you love wispy hairstyles, the best way to start is by adding wispy bangs to your regular hairdo. Wispy bangs are a godsend! They can transform any hairstyle, so do not pass upon them. You can pair a topknot, braid, or ponytail with wispy bangs and amp up your look.
Frequently Asked Questions
What is wispy hair?
Wispy hair refers to fine, fragile, thin hair that does not grow thickly on the head.
Why is my hair thin and wispy?
Your hair could be thin and wispy due to underlying medical conditions, hormonal issues, or lack of proper nourishment.
Should I get wispy bangs?
Wispy bangs are great for a softer look that can balance out the sharpness in your face. If you are aiming for such a look, wispy bangs are a perfect choice.
How long should wispy bangs be?
A good advisable length for wispy bangs is anywhere between the top of the eyebrows to the tip of the eyelashes.
Can you have wispy bangs with thick hair?
Yes. Wispy bangs on thick hair can help balance the density of hair around the face.

The following two tabs change content below.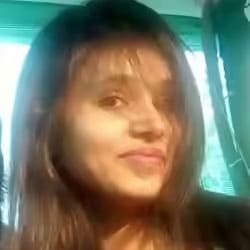 Jyotsana Rao is an engineering graduate from NIT, Nagpur, who discovered her love for writing during her undergraduate days. She...
more