65 Stunning Wolf Cut Hairstyle Ideas
It exudes dark feminine energy and glam, and it is here to transform you into a carefree goddess!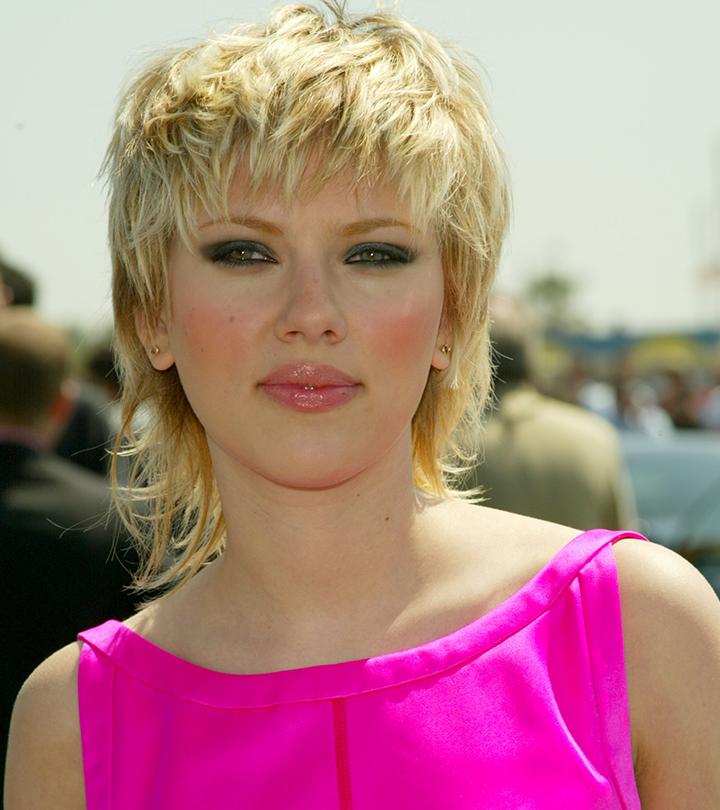 While social media is bombarded with the latest celebrity hairstyles to emulate, certain trends get past the fad phase and are recognized as 'here-to-stay' styles. One of those hairstyles to gain popularity is the wolf cut. With endless scrolling through Instagram, you are bound to pin a few hairstyles that caught your eye, be it a hairdo sported by a supermodel or an influencer you turn to for major inspiration. Despite innumerable hairstyles making a constant appearance on screen, the wolf haircut has taken the top spot in the fashion realm.
Time to jump on the bandwagon and book that salon appointment right away. But before you head out, scroll down for 65 stunning wolf cut hairstyles you should take a look at.

Before You Get Started
Opt for multiple layers to create a flattering, voluminous wolf cut.
To give a more edgy look to the hairstyle, opt for a longer mullet than usual.
While a wolf cut is suitable for all face shapes, it best complements round faces due to the choppy layers that add dimension to the profile.
Apply a leave-in conditioner to maintain textured yet soft locks. Erin Fernandes, an expert hair stylist says, "Leave in conditioner on fine hair, will weigh the hair down. I would suggest texture dust for fine hair."

What Is A Wolf Cut Hairstyle?
A wolf cut hairstyle is a combination of a shaggy haircut and a long mullet. The look consists of long tresses in the back and short strands in the front. While it incorporates classic bangs, numerous variations like baby bangs, blunt bangs, and side-swept bangs have been associated with the haircut.
Let's check whether this voguish hairstyle is for all hair types or not.
Does Wolf Haircut Look Good On All Hair Types?
Yes! Wolf cut hairstyles are suitable for all hair types, like curly, wavy, straight, and kinky. However, they set effortlessly on textured wavy hair, while straight and smooth hair may require some extra chunky layers to create the desired volume and look. Let's check out the different styles of wolf cut hair you can wear on long hair!
65 Best Wolf Cut Hairstyles Ideas
Wolf Cut Hairstyles For Long Hair
1. Vintage Blowout Wolf Cut
The outward brushed strands with a full fringe create a haircut you can vouch for any time of the year. This voluminous and dynamic wolf cut is guaranteed to bring you much-needed attention.
2. Wolf Cut With Purple Highlights
The inward brushed strands and bangs create a soft face-framing appearance that complements the wide face shape and creates a slim, elongated look. This showcases what a wolf cut would look like on fine straight hair.
3. Layered Wolf Cut With Rainbow Streaks
Her is an edgy look to flaunt this season. The black tresses complement the soft rainbow streaks, while the sharp layers exude a sense of boldness and chutzpah.
4. Neon Pink Shaggy Wolf Cut
This one goes for the daring souls. The shaggy wolf cut in vibrant neon pink is ideal for that statement transformation. If "new year, new me" is on your agenda, then this hairstyle will do it justice like no other.
5. Dirty Blonde Wolf Cut
Time to look beyond the boring golden blonde and opt for a dirty blonde shade perfect for that girl-next-door charm. This fun variation of the classic blonde looks stunning on all haircuts, including the wolf cut.
6. Jet Black Wolf Cut With Layers
This androgynous hairstyle has been extremely popular amongst Gen Z, thanks to the simplicity of the haircut that makes it a go-to hairstyle for an everyday look.
7. Long Wolf Cut With Baby Bangs
This one's for the experimentalist in you. Opt for a refreshing long wolf cut along with baby bangs that create a smooth balance and partially cover a wide forehead. This look is ideal for heart-shaped faces that don't wish to bring attention to their forehead but don't want to keep it completely behind covers as well.
8. Wolf Cut With Fiery Roots And Tips
Often we come across darker roots and lighter shades as the main look for the tresses. However, the opposite attempt here is creating a softer look at the roots and striking boldness in the body of the hair.
9. Long Blue Wolf Cut
While warm tones are often the first choice in hair colors and stay on top of the trend list, cool tones like blue and purple have made their mark recently and are gradually being embraced by people.
10. Flaxen Blonde Wolf Cut
Here is a soft minimalist hairdo you can sport all through the year! While the classic wolf cut oozes intricacy and loudness, this humble adaptation does not overpower your features.
11. Blow-Dried Ginger Wolf Cut
If the idea of becoming a redhead has been on your mind lately, go right ahead. One of the trendiest hair colors of the year, ginger hair looks absolutely gorgeous with a long wolf haircut and multiple layers.
12. Ice Blonde Wolf Cut With Parted Bangs
Here's another contemporary look you can bookmark for luxurious gatherings. While the wolf cut comprises multiple layers and a tousled appearance, the revamped version of it promotes a more elegant aesthetic.
13. Tousled Silver Blue Wolf Cut
This is a hairstyle that perfectly embodies the phrase "messy hair don't care." The silver blue shade, along with the disheveled hair, promotes a nonchalant look that works well for all occasions.


Quick Tip
Spritz some texturizing spray all over your wolf haircut to further accentuate its disheveled look.
14. Black Wolf Cut With A Subtle Undercut
Stepping a bit more on the edgy side, this subtle undercut with a black wolf cut exudes dominance and fearlessness. If you are looking for a hairstyle that will resonate well with your adventurous soul, then your search ends here.
15. Platinum Blonde Wolf Cut With Feathered Bangs
The playful nature of the wolf cut, along with the multiple layers and brushed edges, creates an alluring look ideal for round and oval faces.
16. Dual Tone Wolf Cut
Using dual shades is a quick and easy way to upgrade your classic wolf cut. It creates a well-balanced look that incorporates the liveliness of the vivid yellow and the subtleness of dark brown.
17. Messy Ivory Blonde Wolf Cut With Dark Roots
The tousled golden strands with dark roots create a naturally pretty style that looks put-together with a touch of casualness.
18. Raspberry Red Wolf Cut
If you can't think beyond the neutrals for this unconventional hairstyle, we got you covered. Raspberry red is the latest hair color you can get your hands on to make your haircut stand out.
19. Wolf Cut With Curtain Bangs
While the classic version of a wolf cut has short hair in the front, the revamped version with curtain bangs and dyed hair is grabbing everyone's attention too.
20. Minimalist Black Wolf Cut
This is an edgy hairstyle that hits all the right notes. The voluminous yet minimalist wolf cut exudes a flirtatious charm and will perfectly complement your bohemian spirit.
21. Punk Wolf Cut
Here is a statement haircut to sport this season! The latest trends have conveniently big adieu to conventional and mundane looks and are ready to embrace the bold side.
22. Textured Wolf Cut
While the trendy wolf cut has been on everyone's radar, its updated version is not adored by many. If you are one of those who likes to stay true to a hair trend and don't love variations, then this one's for you.
23. Copper Wolf Cut
While social media has always supported classic tones for the wolf cut hairstyle, it is time to experiment with something more vivid and opt for a bold, fun color like copper.
24. Magenta Wolf Cut With Dark Roots
The lively hue complements warm skin undertones and emphasizes the haircut, while the black roots maintain a sense of subtlety and calm.
25. Wolf Cut With Thick Layers
Miley Cyrus jumped on this trend by sporting this playful hairdo with a twist. The blonde tresses with black ends accentuate the style, while the overall thick layers create a fuller and voluminous mane.
26. Colorful Wolf Cut
Love to experiment with unconventional looks? Then, bookmark this hairstyle for days you wish to step out of your comfort zone and dazzle everyone.
27. Chestnut Blonde Wolf Cut
Another shade you can experiment with, the chestnut blonde seamlessly complements warm skin undertones and is an alluring look you can fall back on.
28. Straight Wolf Cut With Striped Layers
Here is an avant-garde hairstyle to opt for if your vocabulary doesn't carry words like 'subtle' and 'mundane.' This eccentric hairdo exudes a strong sense of uniqueness that only the bold and adventurous can pull off.
29. Green highlighted Wolf Cut
The sleek and wet aesthetic of the hairstyle goes perfectly well with the dark mullet at the bottom and emerald green highlights on the top, creating a polished and neat look.
30. Chocolate Brown Long Wolf Cut
The classic wolf cut has been adopted in uncountable variations, and one of the most popular adaptations has to be the extended wolf cut with long bangs.
Now, let's look at some short wolf cut hairstyles that perfectly suit short hair.
Wolf Cut Hairstyles For Short Hair
31. Classic '90s Wolf Cut
While the dream of having a romantic moment like in You've Got Mail might seem far-fetched, you can channel your inner Meg Ryan by emulating her statement wolf cut.
32. Black Wolf Cut With Subtle Perm
This humble hairstyle perfectly encapsulates the soft girl aesthetic. If your idea of a minimalist hairstyle is something on the cuter end of the spectrum, then look no further and pin this for your next salon visit.
33. Voluminous Wolf Cut
The Wizards Of Waverly Place star has often been titled the ultimate girl crush. She surely knows how to give her unique touch to any trend, be it an ensemble or a trending hairstyle like this one.


Quick Tip
If you have a round face like Selena Gomez, opt for a face-framing wolf cut with bangs to cover your forehead. The heavy ends will divert attention away from your wide cheekbones and bring it to your chin. This will help create an overall harmonious look.
34. Light Blonde Wolf Cut
One of the first celebrities to sport this modish hairstyle was Billie Eilish. Her shaggy take on a wolf cut is only elevated with the platinum blonde shade of her choice
35. Black Wolf Cut With Messy Curls
Time to take a hairstyle cue from the multi-hyphenate star Halsey. From confidently posing on cover magazines to being on top of the trends list, she surely knows how to work her magic in all fields. We love this, amazing for natural curls and oval face
36. Sleek Wolf Cut
A wolf cut does not always have to be disheveled and messy. The sleek version of the standard wolf cut exudes poise and sophisticated glamor, which complements oval and round faces.
37. Bleached Blonde Wolf Cut
The multiple layers of the wolf cut softly surround her face, while the parted front strands gently graze over her eyes and create a sensuous look.
38. Soft Shaggy Wolf Cut With Blunt Bangs
Here's a look we undoubtedly are swooning over. The nonchalant nature of the haircut carries a subtle coolness with a touch of much-needed oomph.
39. Ash Blonde Wolf Cut
This is one of the most common wolf cuts that resonates with the vintage punk era. The ash blonde shade is among the top hair colors you can rock with sheer confidence.
40. Deep Rose Pink Wolf Cut
This look is for the ones who love the color pink! The rose ping shade effortlessly complements the wolf cut, giving you more reasons to book that salon appointment pronto.
41. Wolf Cut With Heavy Curtain Bangs
The Wednesday star surely knows how to wow the audience with her impeccable acting skills but isn't too far behind when it comes to the latest hairstyles either.
42. Strawberry Brown Wolf Cut
This haircut oozes adorableness and generates an overall cutesy aura. It is ideal if anyone who gravitates toward a soft girl aesthetic and carries a feminine charm.
43. Short Bob Wolf Cut
For the ones who aren't a big fan of the mullet but adore the modern wolf cut, this fun hairdo will do justice to all your ideas. Ace the look on all occasions, from casual gatherings to formal soirées.
44. Emo Wolf Cut
If you have decided that 2023 is the year you step into your emo era, then this look will keep you on top of your game and bring in the quintessential charisma.
45. Minimalist Wolf Cut With Dyed Mullet
While the classic wolf cut is stunning in itself, dyeing the mullet pink and keeping the lower layers black creates a contrasting aesthetic that is pleasing and eye-catching.
46. Messy Black Wolf Cut In A High Ponytail
Of course, the wolf cut ambassador deserved another mention on the list! The singer has been captured sporting numerous hair colors, from blonde to neon green and even a classic shade like black. Needless to say, Billie has effortlessly aced all the looks.
47. Wolf Cut With Messy Dyed Sections
Don't want to merge with the ordinary? Get this  modern messy dyed wolf cut with a long mullet. This edgy hairdo has slowly seeped into the beauty realm and everyone's hearts. Don't forget to don a pair of Matrix-inspired sunglasses for that extra charm.
Curly hair has its own charm, so let's check out the different wolf cut hairstyles you can try with it!
Wolf Cut Hairstyles For Curly Hair
48. Wolf Cut With Ringlets Curls
No more mulling over whether a wolf cut looks good on 4c hair. It absolutely can! Those with curly hair wishing to experiment with the wolf cut, this is your cue to confidently rock the look.
49. Voluminous Curly Hair Wolf Cut
The curly strands bestow additional volume to the haircut. This further accentuates the refreshing layers, making it ideal for anyone looking to rejuvenate their dull and thin tresses.
50. Curly Wolf Cut With Brunette Ends And Blonde Bangs
For the insatiable soul that wants everything, this hairstyle offers the best of both worlds. While the light blonde bangs create a delicate look, the brown strands in the lower ends emphasize the style further.
51. Long Wolf Cut With A Soft Balayage
This is a minimalist hairdo you can opt for if you wish to try the trendy wolf cut sans the mullet and punk aesthetic. The long curly strands with a subtle balayage radiate soft-girl energy but with femme-fatale confidence.
52. Wolf Cut With Loose Curls
The past year saw the resurgence of numerous Y2K and '90s fashion trends, giving way to the ultimate comeback of the wolf cut hairstyle as well.
53. Curly Wolf Cut With Dyed Ends
This is a hairstyle that goes beyond creating a fuller mane. This curly wolf cut offers immense volume. The dash of pink at the ends takes the hairdo to a whole new level.
Finally, here's looking at wolf cut hairstyles that effortlessly complement round face shapes.
Wolf Cut Hairstyles For Round Face
54. Wolf Cut With Front Streaks And Curtain Bangs
Long curtain bangs and face-framing layers help soften the features of a round face. This drives the focus away from the cheekbones and onto the forehead or chin, creating a symmetrical look.
55. Messy Wolf Cut With Dull Green Highlights
This is another simple hairdo you can do if you have a round face. The subtle green highlights and black base effortlessly blend to create a soft look.
56. Golden Blonde Wolf Cut
The golden blonde shade gives off a subtle vibrancy that adds a natural glow to the face. Time to skip the highlighter and invest in this stunning wolf cut that can accompany you all the time!
57. Textured Ginger Wolf Cut With Long Mullet
The short front strands and long mullet help emphasize the facial features without overpowering the look. They create an ideal hairstyle for you to flaunt this frosty season.
58. Blazing Orange Wolf Cut With Baby Bangs
A ferocious look to experiment with, this hairstyle is for the ones who don't shy away from a daring appearance. Opt for a fiery orange hue that oozes assertiveness, but don't forget to carry a charming smile along.
59. Heavily Layered Retro Wolf Cut
Here's another quaint hairstyle to try this season. This retro wolf cut with bangs and big, bouncy layers creates a delicate appearance and gently embraces the face.
60. The Half-And-Half Wolf Cut
The neon green and black hues of the Billie Eilish-inspired style create a contrast image of extreme vibrancy and classic neutral. It is perfect if you wish to spruce up your wolf cut without going overboard.
61. Layered Wolf Cut With Long Curtain Bangs
Another hairdo we are loving at the moment is the layered wolf cut with long curtain bangs. It is minimalist in nature but guarantees volume. It is a great hairstyle for the ones who like to play it safe but not boring.
62. Ferocious Wavy Wolf Cut With Subtle Lob
A hairstyle that is undoubtedly loud and clear is this textured wavy wolf cut with a lob. It is all about endless volume. Make sure you place this hairdo on top of your hairstyles list if you are looking to add some life to your thin tresses.
63. Black Wolf Cut With Red Peekaboo Highlights
This chic hairstyle creates a refreshed look that is suitable for all skin tones. The red peekaboo highlights add the perfect touch of teenage rebellion to this look.
64. Cotton Candy Pink Wolf Cut
The cotton candy pink dye adds a certain playfulness to this otherwise edgy hairstyle. The shade adds a subtle dimension to the tresses, while the wolf cut with curled ends streamlines the jawline.
65. Long Wolf Cut With Brown Balayage
Debby Ryan is another celebrity whose name stands out when you mention a wolf cut. She was quick to jump on this hair trend that perfectly encapsulates her rock musician persona.
Hairstylist Erin Fernandes loves the diversity of the wolf cut. This cut works for most hair types and face shapes. It accents cheekbones, drawing the eye up and provides width and height in all the right places. Styling and finishing products are a must with the choppy texture of the wolf cut. Depending on the hair type, your stylist will customize the combo specifically for each client.
Infographic: Top 5 Wolf Cut Hairstyles For Women
Classic hairdos like the bob and braids have kept us in our comfort zone for a while now. But if you are looking for something a little unconventional, go for a wolf cut. A beautiful marriage between a mullet and shag haircut, the wolf cut hairstyle is ideal for anyone looking to spruce up their current mundane style. Check out the infographic below for some trending wolf cut hairstyles you can experiment with.


The Bottom Line
While the dazzling wolf cut has undoubtedly taken the internet by storm, the majority of people still link the style to short haircuts and wispy bangs. If your idea of this classic haircut is stopping you from embracing it, don't worry, we got your back. Whether you have a round face or long, curly tresses, our roundup of 65 wolf cut hairstyles will leave you with endless options to choose from and have everyone enchanted with your nouveau look!
Frequently Asked Questions
Is a wolf cut the same as a shag cut?
The wolf cut and shag cut are relatively close in appearance, which can confuse many people. The major difference between them is that a shag cut focuses more on the upper layers and creates a heavy crown. The wolf cut creates a balance between the upper and lower sections of hair and focuses more on the mullet.
Can you get a wolf cut with thin hair?
Yes! The wolf cut uses multiple layers to create an illusion of density and extreme volume, which adds more life and bounce to thin and dull tresses.
Is the wolf cut hairstyle low-maintenance?
Yes, wolf cut hairdos are pretty low-maintenance due to the multi-layered cuts that don't require much styling once washed. It is one of the easiest hairstyles that does not require regular grooming or touch-ups and can be styled by just roughly running your fingers through the hair and using a texturizing spray.

Learn how to cut a stylish wolf cut, shag, or yunabis haircut with this easy-to-follow video tutorial and wear it perfectly for any occasion. Hit play!

The following two tabs change content below.