101 Inspirational Words Of Encouragement For A Friend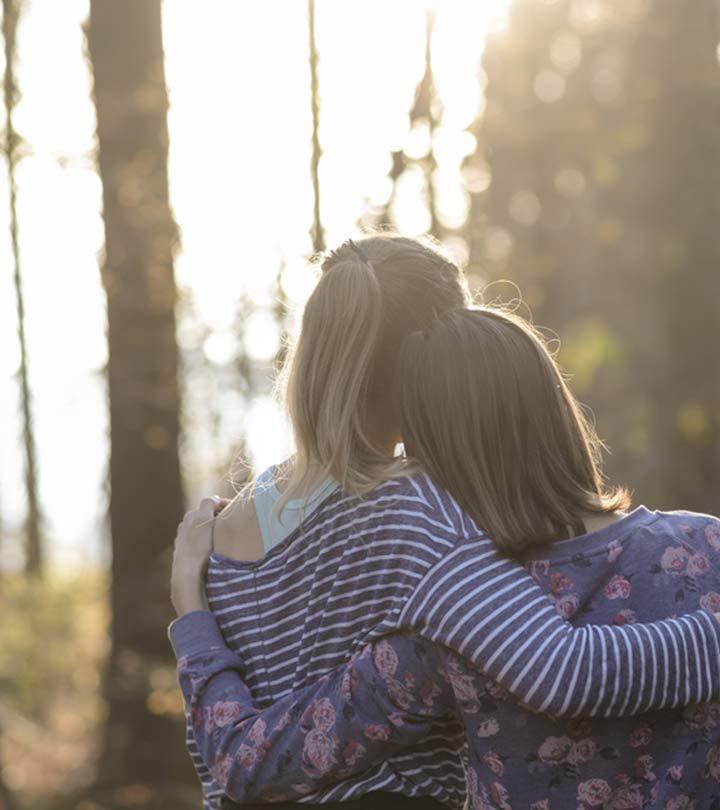 Life is full of ups and downs. When you feel beaten down or think that you have hit rock bottom, a nudge from your friends can pick you up. Words of encouragement coming from a friend can ease the mind, boost your confidence, and help you deal with the situation with a positive attitude. If you know a friend who is going through a tough time, why not lift their spirits? Keep scrolling to check out the words of encouragement you can share with a friend in need.
How To Encourage Someone To Be Strong
While you can always say encouraging words to your friends to keep them motivated and strong during tough times, there are several other things you can do to show your support. They include:
Listening to them
Understand the circumstances
Reassure them that you have got their back
Be there as a support system
Guide them
All these things will remind them that they are not alone and help them stay afloat and get back on their feet. Your words and support will help them gain a new perspective and feel comforted at the same time. Check out the list of inspirational words of encouragement you can share with your friend to keep them motivated.
101 Inspirational Words Of Encouragement To Motivate A Friend
1. "Your friendship means so much to me, far more than words can say, and even though we are far apart, I think of you each day." – Anonymous
2. "When you feel like giving up, remember why you held on for so long in the first place." – Anonymous
3. "Defeat is simply a signal to press onward." – Helen Keller
4. "Be positive, and stay happy. Don't let the negativity or drama of the world get you down. Smile, my friend." – Anonymous
5. "Strength doesn't come from what you can do. It comes from overcoming the things you once thought you couldn't." – Anonymous
6. "We may encounter many defeats, but we must not be defeated." – Maya Angelou
7. "God gave you this life because he knew you were strong enough to live it." – Anonymous
8. "When you come to the end of your rope, tie a knot, and hang on." – Franklin D. Roosevelt
9. "To the world, you may be just one person, but to one person, you may be the world." – Anonymous
10. "Don't be discouraged. It's often the last key in the bunch that opens the lock." – Anonymous
11. "You can be anything you want to be. Start thinking positively, and aim for the goal." – Anonymous
12. "It doesn't matter who you are, where you come from. The ability to triumph begins with you. Always." – Oprah Winfrey
13. "Do not be ashamed of a scar. It simply means you were stronger than whatever tried to hurt you." – Anonymous
14. "Practice like you've never won. Perform like you've never lost." – Bernard F. Asuncion
15. "It's through adversity that you find the strength you never knew you had." – Christie Brinkley
16. "Try to be a rainbow in someone's cloud." – Maya Angelou
17. "Next to trying and winning, the best thing is trying and failing." – Lucy Maud Montgomery (from Anne of Green Gables)
18. "Even if happiness forgets you a little bit, never completely forget about it." – Jacques Prévert
19. "You never know how strong you are, until being strong is the only choice you have." – Bob Marley
20. "You're braver than you believe, stronger than you seem and smarter than you think." – Christopher Robin, (from Winnie The Pooh by A. A Milne)
21. "Instead of giving yourself a reason why you can't, give yourself a reason why you can." – Anonymous
22. "When you go through deep waters, I will be with you." – Isaiah 43:2
23. "Strength does not come from winning. Your struggles develop your strengths. When you go through hardships and decide not to surrender, that is strength." – Arnold Schwarzenegger
24. "Courage isn't having the strength to go on – it is going on when you don't have strength." – Napoleon Bonaparte
25. "Always remember that your present situation is not your final destination. The best is yet to come." – Anonymous
26. "Don't give up. Persevere to the end. Your perseverance will finally pay off. The fruits are always rewarding." – Anonymous
27. "Enjoy the little things in life; the little things are the ones that make big things." – Robert Brault
28. "Stop hoping for things to happen. Get moving, and make them happen." – Anonymous
29. "No one can make you feel inferior without your consent." – Eleanor Roosevelt
30. "Whenever you find yourself doubting how far you can go, just remember how far you have come." – N. R. Walker (from The Weight of It All)
31. "The fog may blur the path, but the wind will surely blow them all away. Don't lose hope. Your destination is waiting for you." – Anonymous
32. "At any given moment you have the power to say, "This is not how the story is going to end." – Christine Mason Miller
33. "Sometimes you don't realize your own strength until you come face to face with your greatest weakness." – Susan Gale
34. "Life has many ways of testing a person's will, either by having nothing happen at all or by having everything happen all at once." – Paulo Coelho
35. "Never let the odds keep you from doing what you know in your heart you were meant to do." – H. Jackson Brown Jr.
36. "Instead of giving myself a reason why I can't, I give myself reasons why I can." – Anonymous
37. "If plan A didn't work, the alphabet has 25 more letters." – Claire Cook (from Seven Year Switch)
38. "You have to fight through some bad days to earn the best days of your life." – Anonymous
39. "Trust yourself. You know more than you think you do." – Benjamin Spock
40. "When the wrong people leave your life, the right things start happening." – Zig Ziglar
41. "Always look beyond your pains, see what is in store for you. May you have brighter days ahead." – Anonymous
42. "Don't fear mistakes, they are your stepping stone to success." – Louis Zamperini
43. "Stop wasting your potential on overthinking. Try to control your nerves and keep fighting even if you don't feel like you can win. It takes a lot of courage, but I know that you have the right amount of it." – Anonymous
44. "Everything you need to accomplish your goals is already in you." – Anonymous
45. "You're allowed to scream, you're allowed to cry, but do not give up." – Anonymous
46. "Hardships often prepare ordinary people for an extraordinary destiny." – C.S. Lewis
47. "Soon, when all is well, you're going to look back on this period of your life and be so glad that you never gave up." – Anonymous
48. "When the world says – give up, hope whispers – try it one more time." – Anonymous
49. "One small positive thought in the morning can change the entire outcome of your day." – Stephanie Simpson
50. "No matter where, when, or how, I will always be there for you, come rain, or come shine." – Anonymous
51. "Strength does not come from physical capacity. It comes from an indomitable will." – Mahatma Gandhi
52. "Being challenged in life is inevitable. Being defeated is optional." – Anonymous
53. "Sometimes when things are falling apart, they may actually be falling into place." – Anonymous
54. "Doing the best at this moment puts you in the best place for the next moment." – Oprah Winfrey
55. "There are so many good things to celebrate in life, always be positive in life." – Anonymous
56. "The greatest accomplishment is not in never falling, but in rising again after you fall." – Vince Lombardi
57. "Will it be easy? Nope. Worth it? Absolutely." – Anonymous
58. "Life is very interesting – in the end, some of your greatest pains become your greatest strengths." – Drew Barrymore
59. "Every day may not be a good day, but there is good in every day." – Alice Morse Earle
60. It is important to surround yourself with people who lift you up, encourage you, share your vision and inspire you." – Les Brown
61. "Encourage yourself, believe in yourself, and love yourself. Never doubt who you are." – Anonymous
62. "Whenever you feel weak, remember the things that made you strong. Whenever you start to doubt yourself, remember those who believe in you." – Anonymous
63. "If you can dream it, you can achieve it." – Zig Ziglar
64. "Maturity comes when you stop making excuses and start making changes." – Roy Bennett
65. "Difficult roads often lead to beautiful destinations." – Zig Ziglar
66. "The most important thing is to keep trying." – Dieter F. Uchtdorf
67. "You face your greatest opposition when you are closest to your biggest miracle." – TD Jakes
68. "Courage doesn't always roar. Sometimes courage is the little voice at the end of the day saying, "I'll try again tomorrow." – Mary Anne Radmacher
69. "Stop doubting yourself. Work hard, and it will happen." – Anonymous
70. "You have power over your mind – not outside events. Realize this, and you'll find strength." – Marcus Aurelius
71. "Do what you can, where you are, with what you have." – Theodore Roosevelt
72. "A man may fail many times, but he isn't a failure until he begins to blame somebody else." – John Burroughs
73. "Never let the things you want make you forget the things you have." – Sanchita Pandey
74. "Experience is not what happens to you; it is what you do with what happens to you." – Aldous Huxley (from Texts & Pretexts: An Anthology With Commentaries)
75. "Anyone can hide. Facing up to things, working through them, that's what makes you strong." – Sarah Dessen
76. "People may doubt what you say, but they will believe what you do." – Lewis Cass
77. "Success is not final, failure is not fatal: it is the courage to continue that counts." – Winston Churchill
78. "Although no one can go back and make a brand new start, anyone can start from now and make a brand new ending." – Zig Ziglar
79. "Life's real failure is when you do not realize how close you were to success when you gave up." – Thomas A. Edison
80. "The only time you run out of chances is when you stop taking them." – Alexander Pope
81. "With the new day comes new strength and new thoughts." – Eleanor Roosevelt
82. "Ever tried. Ever failed. No matter. Try Again. Fail again. Fail better." – Samuel Beckett
83. "Do what you feel in your heart to be right, for you'll be criticized anyway. You'll be damned if you do and damned if you don't." – Eleanor Roosevelt
84. "Don't be tired of doing the same things every day. When success knocks on your door, you will remember it was worth the effort." – Anonymous
85. "Amateurs sit and wait for inspiration, the rest of us just get up and go to work." – Stephen King (from On Writing: A Memoir of the Craft)
86. "If you believe in yourself, anything is possible." – Anonymous
87. "It always seems impossible until it is done." – Nelson Mandela
88. "In the middle of every difficulty lies opportunity." – Albert Einstein
89. "If you want to make an easy job seem mighty hard, just keep putting off doing it." – Olin Miller
90. "You could be the world's best garbage man, the world's best model; it doesn't matter what you do if you are the best." – Muhammad Ali
91. "Follow effective actions with quiet reflection. From the quiet reflection will come even more effective action." – Peter Drucker
92. "Life is 10% what happens to me and 90% how I react to it." – Charles Swindoll
93. "A journey starts with one step, take that step today, and move out of your comfort zone." – Anonymous
94. "Fall seven times, stand up eight." – Japanese proverb
95. "When you're feeling your worst, that's when you get to know yourself the best." – Anonymous
96. "When written in Chinese the word 'crisis' is composed of two characters – one represents danger, and the other represents opportunity." – John F. Kennedy
97. "Stop worrying about the past; use the energy to think about your way out." – Anonymous
98. "When life knocks you down, try to land on your back. Because if you can look up, you can get up." – Les Brown
99. "Don't listen to their words. You are special in your own way. You were destined to succeed." – Anonymous
100. "Embrace uncertainty. Some of the most beautiful chapters in our lives won't have a title until much later." – Bob Goff
101. " Nothing in this world is impossible to a willing heart." – Abraham Lincoln
Words have the power to help, heal, motivate, and encourage when used constructively. They are a powerful force that can change lives forever. If your friend is going through a tough time, help them feel better and regain confidence. Your words of encouragement and hope can make a huge difference in their life.
Recommended Articles
The following two tabs change content below.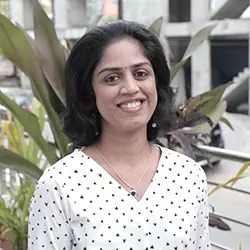 As Chief Editor, Harini sets the tone and editorial direction for StyleCraze to deliver engaging, interesting, and authentic content revolving around women's health, wellness, and beauty. She has over 14 years of experience in content writing and editing for online media. She specializes in the areas of Beauty, Lifestyle, and Health & Wellness and is proficient in Medical Sciences (Biology, Human Anatomy and Physiology, and Biochemistry). Her background in Biomedical Engineering helps her decode and interpret the finer nuances of scientific research for her team. Harini is a certified bibliophile and a closet poet. She also loves dancing and traveling to offbeat destinations.