Yami Gautam's Beauty Secrets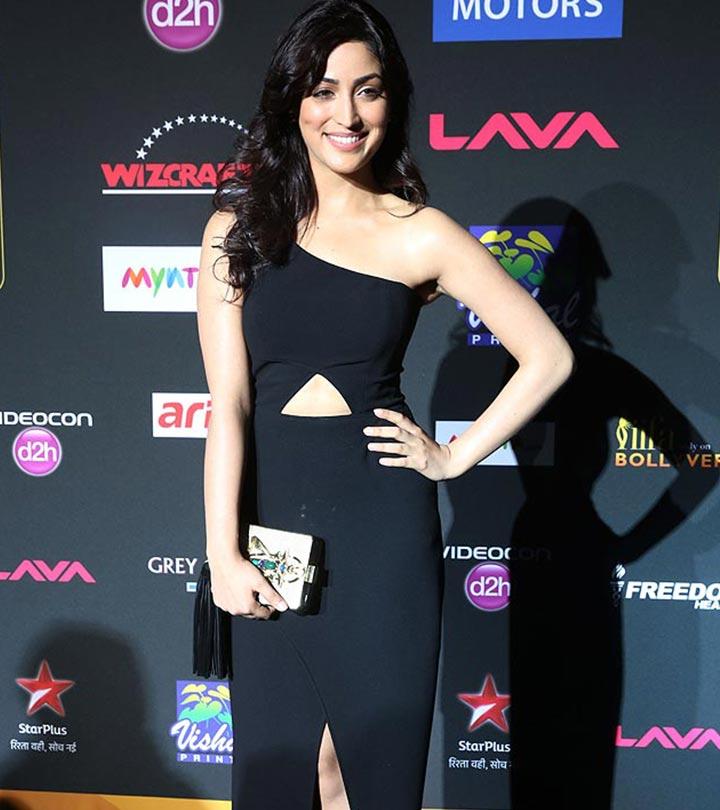 Born on 28 November 1986, Yami Gautam started her career as a television actress with soap operas like Yeh Pyar Na Hoga Kam and Chand Ke Paar Chalo. Yami Gautam then  entered film line through Kannada movies, which were followed by a Punjabi and Telugu movie, and then later on debuted in Bollywood. Her first Boolywod movie, Vicky donor in 2012 sizzled the nation… spreading her beauty and charm!!!
Yami Gautam Beauty Secrets
This Chandigarh lady has a perfect complexion with a flawless skin tone and beautiful face. Read below to know her beauty secrets and the hardwork behind the secrets that has made her as the new heart-throb of the nation.
1. Yami does not like to experiment with the skin by changing and trying on new cosmetics. She believes in using the home-made recipes and concoctions to keep her skin healthy and flawless.
2. If not using the home-made products, she likes using herbal and natural products as much as she can.
3. Being a true believer  that beauty comes from within, she regularly practices meditation, which further helps her be stress-free.  Being an actress, wearing make up for long hours is not uncommon. So she ensures that before sleeping, she removes tbe make up  and apply some night cream or a moisturizer to protect her skin.
4. When she is having a day-off, she likes to keep it simple and natural. So, she avoids wearing foundation or concealer.
5. Yami is said to just prefer a good face cream or a moisturizer, some dash of mascara. Light pink tint and a nude lip balm.
6. She ensures that she never steps out of her place without wearing a sunscreen. Her favorite product is La Roche-Posay Anthelios, known to have a high SPF with non-greasy texture.
7. She likes subtle smokey eyes when it comes to the night look and hence wears a lot of kajal and kohl with mascara along with her favorite nude lip balm.
8. Yami swears by home-made skin exfoliating pack and it is this pack that is one of her biggest secrets. She uses finely ground rice powder mixed with milk or yogurt and applies it on the regular bases.
9. She also uses a home-made face pack of honey, rose water, glycerin and lemon to treat her skin for a cleansing and moisturizing purpose.
10. She has god gifted straight and thick hair, which she takes care of by using warm coconut oil for nourishment. Her weekly indulgence for maintaining the hair texture includes the use of egg-white and olive oil hair mask that deep-conditions the hair, thus adding on the incredible shine.
11. For her healthy glowing skin, she gives all the credit to 20 minutes jogging and 90 minutes of hot yoga.
12. Favorite makeup brands, which she prefers sticking to, are MAC liquid foundation, Mascara by Maybelline and Strawberry lip balms by The Body Shop.
13. Healthy diet is the key to glowing skin, and fit body is her success mantra.
14. She starts her day with fresh pomegranate juice, followed by the breakfast after a small break, which usually includes a egg-white sandwich, a banana shake and few almonds.
15. Before the afternoon meal, she likes to have a mini meal of fruits, and mostly it includes regular food like dal, vegetables or chicken curry with chapatti, curd and cucumber salad. For her evening snack she loves to have brown-bread sandwich or homemade bhel-puri, which is then followed by grilled fish for dinner.
These are all the Yami Gautam beauty tips that have kept here looking oh so wonderful!
The following two tabs change content below.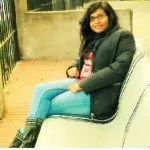 Latest posts by Anamika M (see all)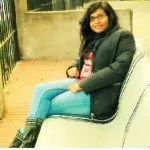 Anamika M
hey hi, Anamika here. An indenpendent and nature lover. Writing is my hobby and my first love.It is a big stress buster. I love dining out and exploring new places as it gives me a kind of adrenalin rush. I find solace in spirituality. Please give you valuable feedback. Stay blessed!!