Top 10 Yoga Classes in Chennai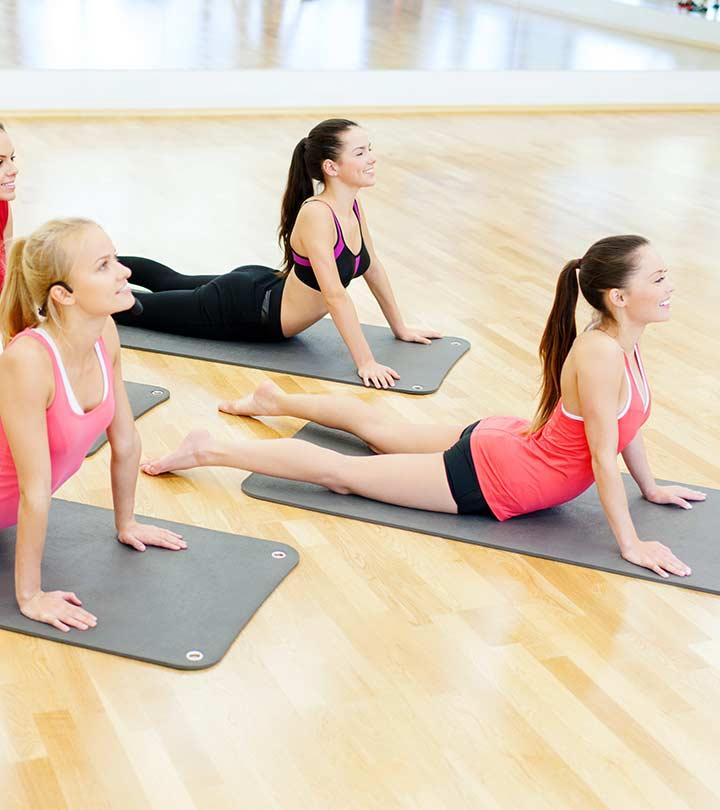 Are you stuck in the lovely city of Chennai while searching for the best yoga studios? Do you want to enjoy the greatness of yoga during your stay in the magical city of Madras? Then this is the right post for you!
Here we have the top yoga classes in Chennai for you to check out! Would you like to know what they are? Please read this post!
1. Patanjalee Yoga Foundation:
Come and experience the magic and beauty of yoga at the Patanjalee Yoga Foundation. Here you will have the golden opportunity to interact with the spiritual gurus and learn ways to live a stress-free and satisfied life. Elderly people are most welcome to this grand institution.
Contact Number: +91 9841262874
Address: No. 2/20, 2nd Canal Cross Rd, Gandhi Nagar, Adyar
[ Read: Pranic Healing Centers In Chennai ]
2. Arkaya Awareness Centre:
The Arkaya Awareness Centre is one place you must visit once you're in Chennai. It is well recognized and has a large number of students and yoga learners every year. Here you can learn about different yoga asanas, the essence of yoga and the many ways to perfect it.
Contact Number: 044 4214 4626
Address: E 5, First Floor, Gemini Parsn Apartments, 599 Mount Road
3. Atma Gnana Yoga:
One of the most popular yoga studios all over Chennai, this is one place you cannot miss out. Learn about pranayama, lose weight and learn to relax yourself in some of the best yoga sessions offered here. Bring a friend along to have fun together.
Contact Number: 044 2499 6457
Address: T S Narayanan, B-1, Lalitha Terrace, No-7
East Abhiramapuram 1st Street, East Abhiramapuram, Abiramapuram, Chennai, Tamil Nadu
4. Ershad Yoga:
Located right next to the beach, Ershad yoga is where you will not only experience the magic of yoga but also the balmy weather on the beach. It is open on all days throughout the week and is one place you should definitely visit with your spouse.
Contact Number: +(91)-44-66072873
Address: No 55 26th Cross Street, Besant Nagar, Besant Nagar, Chennai – 600090
[ Read: Best Skin Care Clinics In Chennai ]
5. Rutland Gate Yoga Studio:
This yoga studio is open on weekdays and accepts both cash and card as payment. The reviews are great and some of the clients have also expressed how happy and satisfied they were with life in general after attending some of the yoga sessions.
Contact: +91 44 66077594
Address: No 5/11, Rutland Gate 4th Street, Nungambakkam, Chennai – 600034, Opposite Taj Coromandal Hotel
6. Devaki Yoga Centre:
Established in the year 1998, this yoga center in Chennai is pretty old. It is also considered as one of the most excellent yoga studios you will find all over the city. They also have meditation classes for pregnant women and offer therapeutic yoga sessions too. If you want to lose weight, come here once.
Contact: +(91)-44-66321915
Address: Flat No 57 A F2 Arumugam Ammal Appartment, Pachaiamman Koil Street Nadesan Nagar West
7. Natural Yogis:
Established in the year 2011, Natural Yogis is one of the best yoga centers in Chennai. It offers meditation classes, power yoga classes for both men and women and teaches simple asanas too.
Contact: +(91)-44-66246895
Address: No-26, Anna Arch, Anna Nagar, Chennai – 600040, near siddha medical college
8. Asana Andiyappan Yoga Centre:
This yoga centre has a lot to offer. From asanas to pranayamas to meditation classes and weight loss sessions, you can get almost everything here. If you have wanted to learn Surya Namaskar, this yoga centre is perfect for you.
Contact: +(91)-9381012357
Address: No 101, 4th Avenue, Ashok Nagar, Chennai – 600083, Near Jawahar Vidhyalaya School
9. Shiva Yoga Centre:
Shiva Yoga Centre was established in the year 1991. It is open throughout the week, including weekends. They specialise in meditation and power yoga classes for ladies. You can also bring your child along and teach him some yoga.
Contact: +(91)-44-66758652
Address: No 60 H Block, 4th Street, Anna Nagar East, Chennai – 600102, Behind HP Petrol Bunk
[ Read: Best Spas In Chennai ]
10. S S Fitness Yoga:
S S Fitness Yoga specializes in not just yoga classes, but also in spa treatments. So if you want flawless skin and a stress-free life, this studio is the one for you. Ladies trying to lose weight should come here too.
Contact: +(91)-44-66582487
Address: No 7/4, Lakshmi Nagar 6th Street 100 Feet Road, Velacheri, Chennai – 600042
Let us know if you know any other reputed yoga classes in Chennai. There is a comment box below!
Recommended Articles:
The following two tabs change content below.