Top 8 Yoga Classes In Delhi
Yoga and Delhi are inseparable. Even on cold winter mornings, you will find the people of Delhi coming out and practicing yoga in parks. As a result, many yoga classes have cropped up all over Delhi to tap this interest. Now, to combat everyday tiredness and stress, you need daily rejuvenation. And, a yoga class is where you will get it. Yoga classes provide an ambiance that will help you cut off from the regular hullabaloo and soak you in tranquility. The people of Delhi need this more so. So, we made an effort to pick the best 8 yoga centres in Delhi for you. Check them out below.
Before that, let's learn about the culture of yoga practice in a group.
Yoga Practice In A Group
How was yoga taught and learned back in the day? It was passed down from teacher to student in a gurukul system. Soon, it became part of the curriculum in premier ancient universities like Nalanda and Takshila. Yoga was part of the daily ritual for many in ancient India and was even used as a mechanism to train soldiers for war. Now, in the present age, along with being the subject of extensive research in many universities, it has become a popular mind and body fitness activity. As a result, numerous yoga classes and studios have sprung up to cater to the needs of the people.
Yoga has come a long way from being part of the gurukul system with a strong Vedic influence to a secular practice embraced by all. The place and people you practice yoga with affect the quality of your practice. A good class elevates your yoga experience and opens you up to new challenges. It urges you to let loose your inhibitions and mingle with the people of your class, sharing positive energy and good vibes with everyone.
Keeping all of this in mind, we selected 8 best yoga training institutes in Delhi that will give you an amazing yoga experience.
8 Best Yoga Classes In Delhi 
1. Morarji Desai National Institute Of Yoga
  Morarji Desai National Institute Of Yoga is a non-profit educational institute run by the Government of India to promote yoga. It is a full-fledged autonomous organization under the Ministry of AYUSH, which aims to educate and train people in yoga, thereby facilitating the spread of yoga culture.
It started functioning in 1970 in a two-acre campus with all the facilities required for yoga research and practice. The campus has students coming from all over the world to learn about yoga, exchange their views about it, and finally pass out to spread their knowledge through teaching and publications.
Fee: The yearly cost of professional courses starts from 27,000 INR.
Address: Morarji Desai National Institute of Yoga, 68, Ashoka Road, Near Gole Dak Khana,
New Delhi – 110001.
2. Sivananda Yoga Vedanta Centre
Sivananda Yoga Vedanta Centre is a non-profit organization established by Sri Swami Vishunudevananda in 1992 and named after Swami Sivananda, who is among the most influential spiritual teachers of the 20th century. The center aims to spread the ancient teachings of yoga to create a better and more peaceful world.
The center helps people overcome disease naturally through yoga. It conducts classes with a non-competitive setup that is traditional and slow paced. The center is open to beginners as well as advanced practitioners. It also holds special camps to train children in yoga.
Fee: One month fee is approximately 2000 INR.
Address: Sivananda Yoga Vedanta Nataraja Centre, A – 41, Kailash Colony, New Delhi – 110048.
3. Iyengar Yoga Center Yogakshema
Iyengar Yoga Center Yogakshema is Delhi's only Iyengar Yoga accredited center. It started in 2008 and has all the facilities required to practice Iyengar yoga. Nivedita Joshi, an ardent disciple of BKS Iyengar, runs the facility in Delhi.
The center is known for teaching all nuances and techniques that are part of the Iyengar Yoga style. The facility has all the props and accessories required to practice Iyengar Yoga. It has large halls with wooden floors, with natural light filtering in for a holistic yoga session.
Fee: Introductory classes start from 7500 INR.
Address: Plot No.65,66,67, Deendayal Upadhyay Marg, Rouse Avenue, NewDelhi – 110002.
4. Bikram Yoga Studio
The global chain of Bikram Yoga Studios opened in Delhi in 2015. The studio follows the same pattern of practicing the 26 yoga postures designed by Bikram in a heated room. Bikram Yoga is inspired by the Hatha Yoga system and was curated in the 1970s by the yoga guru Bikram Choudhary.
Bikram certified teachers conduct the classes at the studio. A typical session involves 90 minutes of practicing the 26 yoga asanas in a flow in a room heated up to 40o C and 40 percent humidity. Introductory classes are conducted for adults and children as well.
Address: A 24, 1st Floor, Vishal Enclave, Opposite Vishal Cinema, Rajouri Garden, Delhi – 110027.
5. Isha Yoga Center
The Isha Yoga Center is part of the Isha Foundation founded by Sadhguru Jaggi Vasudev. Its base is in Coimbatore, at the foothills of the Velliangiri Mountains. It is a non-profit organization run by volunteers and donations.
The center in Delhi was established in 1992. It teaches classical Hatha Yoga and meditation techniques. The Isha programs aid personal growth and are self-empowering. Their most famous 'Inner Engineering Program' begins on Wednesday every week.
Address: 4, Osho Drive, Mandi Gaon Road, Mehrauli, Delhi – 110030.
6. Art Of Living Yoga And Meditation Centre
 The Art of Living Yoga And Meditation Centre is part of the Art of Living Foundation started by Sri Sri Ravi Shankar in 1981. It is a humanitarian movement to better people's lives. The foundation has branches all over the country and the world and helps people with their relationships, personality development, and spirituality through yoga and meditation.
The Art of Living Centre in Delhi offers all the courses of the foundation facilitated by trained teachers of the organization. Along with regular classes, special programs are conducted periodically by guest instructors.
Address: DAV Public School, Sreshtha Vihar, Delhi, 110092.
7. Patanjali Arogya Kendra
Patanjali Arogya Kendra is a yoga and ayurvedic center that is a part of the Divya Yoga organization, which aims to make the world disease-free through yoga and Ayurveda. Baba Ramdev is one of their trustees.
To learn Baba Ramdev Yoga in Delhi, Patanjali Arogya Kendra is the place to go. The center in Delhi teaches the unique style of Baba Ramdev's yoga, which has become world famous, garnering him celebrity clients, along with providing Ayurvedic treatments.
Address: Shop No:7, Karkarduma Metro Plar-20, Bhartendu Harish Chandra Marg, Dayanand Vihar, Delhi – 110092.
8. Bharath Thakur's Artistic Yoga
Artistic Yoga is a brand of yoga started by the well-known guru Bharath Thakur in 1999. This style of yoga blends cardiovascular workout with asanas, breathing, and meditation. Artistic Yoga is known for weight loss and freedom from diseases like asthma and diabetes.
The Bharat Thakur Yoga classes in Delhi are conducted at the Artistic Yoga center, following the style and pattern set by Bharath Thakur. Classes are held for individuals as well as corporate groups. They also take the initiative of going to schools and conducting Artistic Yoga training in the school premises for children.
Address: No. F-7, Lower Ground Floor, Hauz Khas, Delhi – 110016.
[ Read: Why Is Bharat Thakur Artistic Yoga So Popular? ]
Expert's Answers for Readers Questions
How many days a week do I attend the yoga class?
Attend the yoga class every day, if possible, or at least 3 to 4 times a week.
What will happen if I arrive late to a yoga class?
It is best to avoid running late to a yoga class as it will disturb the flow of the other practitioners who have already begun the practice.
Instead of letting the pressures of everyday life get to you, refresh and rejuvenate yourself with yoga. The yoga institutes mentioned above offer a plethora of yoga courses. Choose one or two that sync with your lifestyle and schedule and sign up. You won't regret it.
Recommended Articles

The following two tabs change content below.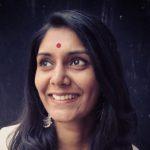 Latest posts by Ramya Achanta (see all)