Top 9 Yoga Classes In Gurgaon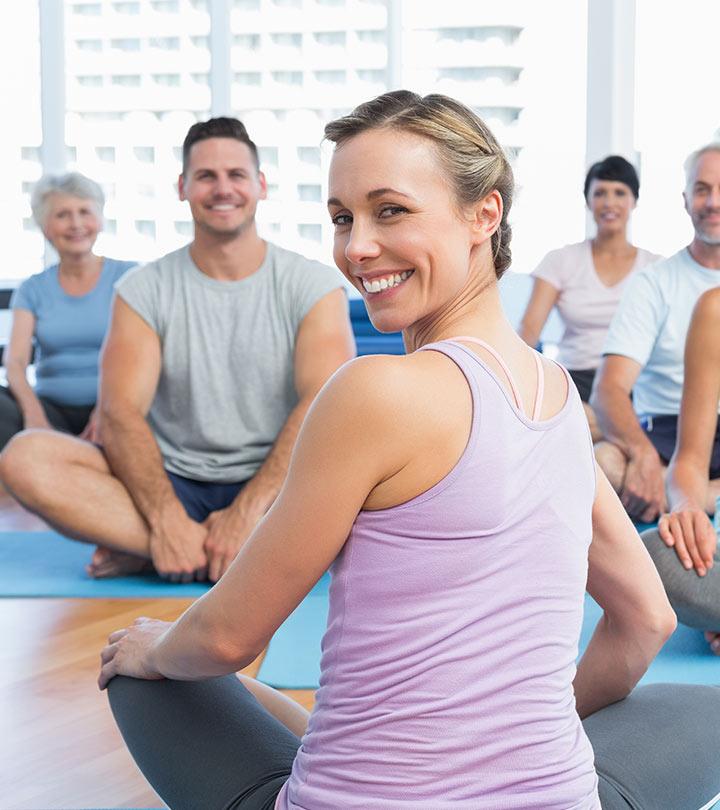 Do you suffer from back pain? Do you have trouble falling asleep? Is your blood pressure problem getting out of hand? All of these problems are common in urban households. More so in place like Gurgaon, home to a thriving IT industry and a plethora of health problems. Depression, stress and anxiety only aggravate our health.We often resort to pills and prescription drugs to combat these health issues. But wait! Before you start taking medication, You can try Yoga to manage these problems. To make things easier for you, we have compiled this list of the top 9 best Yoga classes in Gurgaon
Top 9 Yoga Classes in Gurgaon
1. Yoga Sanjivani
Here Yoga classes are available on a daily, weekly or monthly basis. Prenatal, pregnant and children are trained in yoga too. So no matter your age or the state of your health, this yoga school will surely be able to help you.
Address: 727/31, Street No. 4A, Laxman Vihar Phase II, Gurgaon- 122001
Contact: +91 9891813142
[ Read: Top 10 Yoga Classes In Noida ]
2. Yoga Health Care Centre
Hatha Yoga, including pranayama, kriya and meditation, are taught at the Yoga Health Care Centre. The Yoga Roof of the yoga centre is a peaceful place where you will feel rejuvenated. Yoga cleansing and meditation sessions are also conducted here.
Address: U Block, DLF Phase III, Gurgaon 122002
Contact: +91 8860583300
3. Yoga On Call
For those who don't have the time to visit a yoga centre and train in the ancient art of strengthening the mind and body, Yoga On Call is perfect. It has a number of expert yoga trainers who visit homes, offices, corporate wellness programs, yoga centers to provide yoga training. Yoga trainers are available for training in akk five DLF city phases, golf course, DLF cyber city, Udhyog vihar, Sushant Lok 2 and 3, Spire South, Orchid Petals and other areas near Sohna Road.
Address: DLF Phase IV
Contact: +91 9711411147
4. Gurgaon Yoga Centre Anandabodh
Here, beginner, intermediate and advanced level of Yoga training is provided in hatha, integral and satyananda yoga. Meditation and pranayama techniques are also taught in these classes.
Address: (Office) 3286, Sector A, Pocket B, Vasant Kunj, New Delhi – 110070, India
(Classes) B-425, 1st floor, Sushant Lok I, Gurgaon
Contact: +91 9891428646
[ Read: Top 10 Yoga Classes In Delhi ]
5. Sivananda Yogshala
Organized by the Sivananda ashram certified yogi, G.P. Srivastava, this 'yogshala' provides 'Yoga Solutions with Gyan'. This program help people understand yoga discipline along with the physical activities, while living and breathing the urban lifestyle. Ashtanga, kundalini, sivananda and power yoga classes are conducted in all three levels of difficulty.
Address: H-No. 1509 Jal Vihar Sec-46, Gurgaon
Contact: +91 9555747873
6. Yoga Vatika
Here hatha and sivananda yoga is taught in classes all year round. Health and nutrition training is also provided to pregnant and post-natal women.
Address: A-23/6, DLF City Phase I, Gurgaon NCR
Contact: +91 9810140236
7. I Wanna Do Yoga
This yoga studio is innovative and has an expert team of professionals providing yoga training of beginner, intermediate and advanced levels.
Address: C-1523, Sushant Lok Phase-1, Gurgaon 122002
Contact: +91 9650064525
8. Maher Yoga Trust
This Yoga school is located near the Amity International School and offers yoga classes along with acupressure and meditation classes. Power yoga is also taught here.
Address: Shop No-33 Huda Market, Near Amity International School,
Gurgaon Sector-46, Gurgaon – 122003
Contact: +91 11 66225841
9. Success Sutras
The Success Sutras have trained teachers who conduct Yoga classes every day of the week from 7am to 8:30pm. Apart from Yoga classes, personality development classes are also conducted here. It is situated near the Main Market.
Address: 832, Gurgaon Sector 15 Part 2, Gurgaon- 122001
Contact: +91 11 66881702
[ Read: Top 10 Yoga Classes In Mumbai ]
Gurgaon has turned into a sprawling metropolis, with high rise buildings and a thriving urban culture. Yoga can be the calm in the midst of the chaos that is Gurgaon. Get started today!
Do you practice yoga? Do you attend classes or do you practice at home? Do you have a favorite yoga class in Gurgaon? Do share with us in the comments section below.
The following two tabs change content below.

Latest posts by Renold Rajan (see all)

Renold Rajan
A software engineer by profession, I have always harboured an interest in literature, movies and theatre! Through this portal I wish to share with readers my ideas and crafty tips that are sure to come handy in day to day life!