Top 10 Yoga Classes In Hyderabad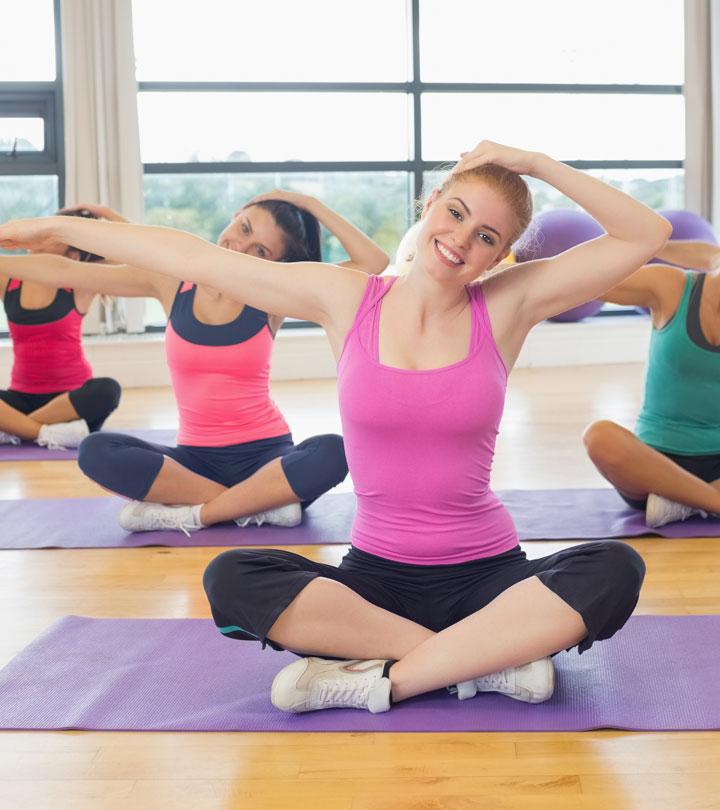 From being a form of meditation associated with ascetics, to the hottest way to workout worldwide—yoga has come a long way! Promoted by celebrities and embraced by the common man, yoga is one of the best ways to keep you fit. Not only does yoga help to keep the body healthy but also helps to keep stress at bay. It also provides us peace of mind to deal with the hectic lifestyle.
Yoga has evolved and is no longer just about a few poses. Including various forms of yoga, such as power yoga, artistic yoga, and other variants, yoga is now a far cry from its traditional avatar.
For an average Hyderabadi, the hectic lifestyle is something new. The blossoming IT and BPO industry in the city has jolted the populace out of their otherwise laid back attitude. Yoga can be beneficial for those people, who are learning to navigate a lifestyle that is foreign to their way of living. To help you, we have compiled this list of the top 10 yoga classes in your location. Take your pick and learn to be healthy again!
Top 10 Yoga Classes in Hyderabad:
1. Anahata Yoga Zone:
The institute is highly recommended by attendees from various age brackets. Men and women alike have transformed their lifestyle and now lead a healthy life after pursuing a course in yoga from this institute. The yoga instructors are dedicated and are well-trained to help individuals achieve flexibility and a healthy body through yoga. The institute is well designed with good ventilation, adequate space and lighting. The course fees are reasonable and batch timings are convenient. The institute also conducts group classes, corporate and personal training, workshops and yoga teacher training courses.
Address: Mansarovar Circle, RTC Colony, 2nd floor, Above Ushodaya Supermarket, Tirumulgiri.
2. Bikram Yoga:
Centrally located in the city, Bikram Yoga helps thousands of individuals in their quest for wellness. The instructors are well trained, patient and encouraging. They pay individual attention to students and enable them to achieve a better lifestyle through exercise and healthy food choices. If you are looking for the long term benefits of yoga, this is among the top centers to enroll in.
Address: 8-2-292/174/104, Guv Vivilash Chambers, Road No. 14, Landmark: Between TDP office and Cancer Hospital, Banjara Hills.
[ Read: Top 10 Yoga Classes In Pune ]
3. Sharmila's Yoga Studio:
This yoga studio is popular across the city for intense yoga sessions that guarantee a toned and healthy body. The head trainer of the institute, Ms. Sharmila Hirendernath was trained at the Ashtanga School of Yoga. He has over 12 years of experience in teaching yoga both in India and in the US. The studio is among the few recognized Indian EYRT institutes.
Address: Plot No.72, Gaffar Khan Colony, Road No.10, Banjara Hills.
4. Ayurvedic Panchakarma, Physiotherapy, Yoga And Beauty Clinic:
The institute has received great reviews by former and current students. Ayurvedic Panchakarma is dedicated to the ancient Indian form of treatment through herbal remedies, massages and yoga to cure common ailments. Staunch believers in the ancient Indian system of medicine and lifestyle will find peers and instructors in this institute, aiming to hold the ancient methods through various programs in yoga and Ayurvedic medicine.
Address: 7-81, Scientist Colony, Zaher Nagar, Habsiguda.
[ Read: Top 10 Yoga Classes in Chennai ]
5. Yoga Jyoti:
Conceived as a non-profit charitable trust by two students of Sri Desikachars, Yoga Jyoti is a recommended institute in Hyderabad. Amala Akkineni and Salil Ganeriwal were united in their desire to bring awareness about the ancient wisdom and art of yoga to the people of India and beyond. Besides teaching various forms of Yoga, the institute also demonstrates the power of the mind over the body and helps followers achieve a better lifestyle through breathing, meditation and mind control.
Address: SHWAAS Plot No. 356, Road No.80 Jubilee Hills, Near Ramanaidu Studio.
6. Adhyatma Yoga Laya Trust (Swami Dheerananda):
At the Adhyatma Yoga Laya Trust, yoga is revered for its positive influence in every sphere of life and is taught as both as a science and an art, rather than an alternate form of exercise. Individuals in Hyderabad undergoing physical or mental stress can attend the yoga classless to get relief through programs at this center.
Address: H No. 1-10-134/9, Yogalaya, Ashok Nagar.
7. Uttara Power Yoga:
Uttara Power Yoga is a highly recommended institute in Hyderabad for quick and effective muscle toning and substantial weight loss naturally. The head of the institute, Mr. Sharma has extensive experience in providing training in basic and advanced levels of power yoga. It is considered as an excellent institute for hard core fitness enthusiasts looking to sport the perfect body.
Address: Uttara Power Yoga Studio Plot No: 28, SBI Colony, Transport Road, Near Diamond Point.
8. Yoga Vidya Pranic Healing Foundation:
The Healing Foundation has built its fitness program around the concept of Prana, the basic constituent of the body in each lifetime. A renowned institute for yoga in Hyderabad, the instructors and trainers here work with students to harness their 'Prana' to increase life expectancy, improve mental and physical health and keep the body and mind fit and agile. Attendees have recommended this institute to fitness enthusiasts and those interested in spiritual awakening. The foundation undertakes basic and advanced Pranic healing program, crystal healing, Pranic psychotherapy and Pranic psychic self defense programs for interested candidates.
Address: 6-3-788/A/18, Plot No.18., Durganagar, Ameerpet.
[ Read: Top 10 Yoga Classes In Noida ]
9. Asthma Yoga Sadhanam Center:
Students of this yoga center have received various benefits with different postures, stretches and breathing exercises taught in this institute. The center only employs experienced instructors, who have taught yoga to students abroad, in schools, colleges and as private tutors. Listed among the top 10 yoga centers in Hyderabad, this institute helps students achieve a better lifestyle as well as physical, mental and emotional balance.
Address: 1-8-499/6, Street Number 9, Chikkadpally.
10. Dayal's Nature Care Yoga And Physiotherapy Centre:
Rounding off the list of the top 10 yoga classes in Hyderabad is Dayal's Nature Care Yoga and Physiotherapy Centre, an establishment devoted to natural living. Preserving ancient knowledge, this institute offers various programs to tone the body, lose weight, and achieve high degree of flexibility in a relatively short period of time.
Address: 10-1-127/A, Adjacent Golconda Hotel, Saifabad Science College Lane, Masab Tank.
The top 10 yoga classes listed above offer residents of Hyderabad great fitness centers for a great body! Try them today!
Did you find this article helpful? Do leave your feedback in the comments section.
The following two tabs change content below.

Latest posts by Renold Rajan (see all)

Renold Rajan
A software engineer by profession, I have always harboured an interest in literature, movies and theatre! Through this portal I wish to share with readers my ideas and crafty tips that are sure to come handy in day to day life!