Top 10 Yoga Classes In Mumbai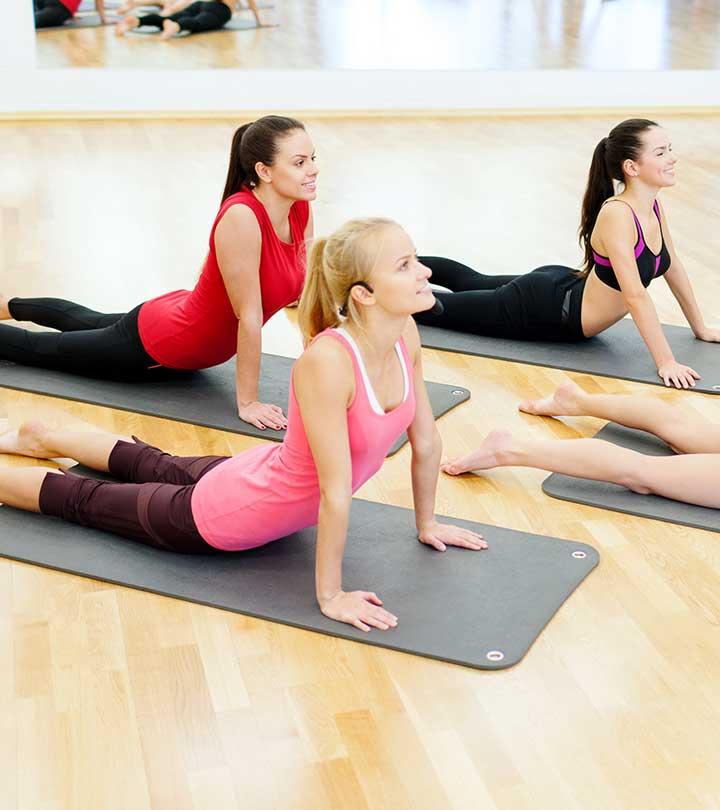 Are you a fitness enthusiast who believes in a holistic approach to life and good health? Does the idea of hitting the gym sound nothing but a fad to you? Then you are certainly not alone. There are millions of people around the world who believe in having not just a healthy body, but also a healthy mind. Yoga offers you a comprehensive method of developing a fit body and a sound mind. It is essential to have a good trainer with full-fledged knowledge about the science of yoga. Here is offered a list of top 10 yoga classes situated in Mumbai, where you can get enrolled to learn a new way towards health and well-being.
Top 10 Yoga Classes in Mumbai:
1. The Yoga Institute:
Situated in Santacruz East, the Yoga Institute is known to be one of the oldest yoga centers in the world. The institute has several programs to choose from, such as children's classes, couples classes, home tuitions, etc. They also offer a special 21-day Better Living Course. The institute propagates the idea that yoga is a way of life, which can reverse severe illnesses, such as cardiovascular ailments, naturally.
Address: The Yoga Institute, Shri Yogendra Marg, Prabhat Colony, Santacruz East, Mumbai – 400055.
Tel: +91-22-26122185 / +91-22-26110506
2. Yoga Sutra:
Shaleen Parekh's Yoga Sutra studio is an embodiment of elegance and ambience that will put anyone in a peaceful state of mind. The most distinctive thing about Yoga Sutra is that one can avail multiple classes to attend as per their convenience. This scheme has been initiated keeping in mind the hectic lifestyle of Mumbaikars. Yoga Sutra holds classes for Hatha Yoga and Ashtanga Yoga. It also offers physiotherapy sessions. The institute holds classes in small batches that consist of about 12 persons.
Address: C-4, Chinoy Mansion, Warden Road, Cumballa Hill, Mumbai, 400077.
Tel: +91-22-3210 7067
3. Bikram Hot Yoga Studio at True Fitness:
This posh yoga class is located in Andheri, which provides 35 classes per week to choose from. You would be surprised to know that the temperature of the studio is raised to a minimum of 41 degrees Celsius. The course is designed to accommodate 26 asanas and a couple of breathing exercises. Guests can also indulge themselves in steam and sauna facilities.
Address: Crystal Point Mall 3-4/F, CTS No.834, Plot C, off Village Ambivali, New Andheri Link Road, Andheri (W).
Tel: +91-22-6784 6784
4. Yogacara Healing Arts:
At Yogacara, you are taught to relax your body and mind through Iyengar Yoga, which helps to synchronize the two entities. The program also consists of meditation and pranayama sessions. The institute offers monthly, quarterly, half yearly and annual packages. Drop-in classes are also available.
Address: Shoeb Manzil Building, 1st Floor, 18 A New Kant Wadi Road, Near Otters Club, Bandra (W), Mumbai 400050.
Tel: 98331 98371
5. Bharat Thakur's Artistic Yoga:
Bharat Thakur has certainly revolutionized the world of yoga. Artistic Yoga has created a rage amongst fitness fanatics through its extraordinary new style that consists of varied postures to enhance one's core strength. Overlooking the beautiful gardens, the yoga studio is posh and ambient, offering the guests a perfect atmosphere to work out the body and relax the mind.
Address: Plot No. 107, Jai Vanita Cottage, Aaram Nagar 2, Versova, JP Road, Andheri (W), Mumbai – 400058.
Tel: 9821708899
6. Cosmic Fusion:
Cosmic Fusion is an incredible yoga studio. Unlike other conventional yoga classes, this vivid and aroma-filled studio radiates fervency. The classes are conducted in small batches of up to 12 persons. Cosmic Fusion offers yoga classes for couples as well as for children. They also have special pre-natal and post-natal yoga classes.
Address: A/2 Wing, 101 Lok Nirman Towers, Ambedkar Road, Khar (W), Mumbai.
Tel: +91-22-2648 8055/56
7. The Yoga House:
The Yoga House is owned by Ajit Tapaswi and Maud Chuffart, who intend to give yoga enthusiasts a trendy and chic environment to pursue their path towards a healthy living, naturally. The Yoga House arranges more than 35 sessions a week to choose from. Situated in the uptown locale of Bandra, this place also runs a café that serves healthy foods to its guests.
Address: 53 Chimbai Road, Bandra (W), Mumbai.
Tel: +91-22-6554 5001
8. Sandeep Kumar Yoga Institute:
If you are more into tradition than style, Sandeep Kumar Yoga Institute is the right place to be. Based on the code of Satyananda Yoga,Yogacharya Sandeep's yoga techniques offers powerful ways to heal physical and emotional ailments. An alumnus of Bihar Yoga Bharathi, Yogacharya Sandeep offers programs that encompass individual development and social training. The institute also holds special corporate training programs that aim towards helping people to manage stress, enhance their productivity and get rid of health disorders.
Address: 102, Mittal Park, 44, J.R. Mehata Road, Juhu, Mumbai – 400049.
Tel: +91 9076886979, +91 9220517750
9. Waves Gym:
The Waves Gym in Andheri offers several group exercise classes and yoga is one of them. This institute provides a modern and dynamic environment to work upon the body and mind. The ideology behind the program is that anyone, irrespective of their age and gender, can reap the therapeutic benefits of yoga. The institute also offers power yoga classes.
Address: 5th Floor, Morya Estate, New Link Road, Opp. Infiniti Mall, Andheri (W), Mumbai – 400053.
Tel: +91-22-66787970
10. Clay Wellness:
At Clay Wellness, one can learn to perform Nerva Yoga, under the guidance of highly qualified and expert professionals. The classes are held on weekdays in the morning, noon, and evening. The institute also provides a special yoga program for children and pregnant women, which comprises of postures, breathing exercises, relaxation techniques and customized nutritional counseling.
Address: 20/C, Pali Village, Opp. SAISA Club, Bandra (W), Mumbai 400050.
Tel: +91-22-65812444. +91-22-6581 2555.
Hope you find this list useful to work upon your choices. Yoga indeed is a great way to achieve a healthy and strong body. Instilling a sense of balance and internal serenity, Yogic exercises are known to enhance one's outlook towards life.
The following two tabs change content below.

Latest posts by Renold Rajan (see all)

Renold Rajan
A software engineer by profession, I have always harboured an interest in literature, movies and theatre! Through this portal I wish to share with readers my ideas and crafty tips that are sure to come handy in day to day life!