Top 10 Yoga Classes In Noida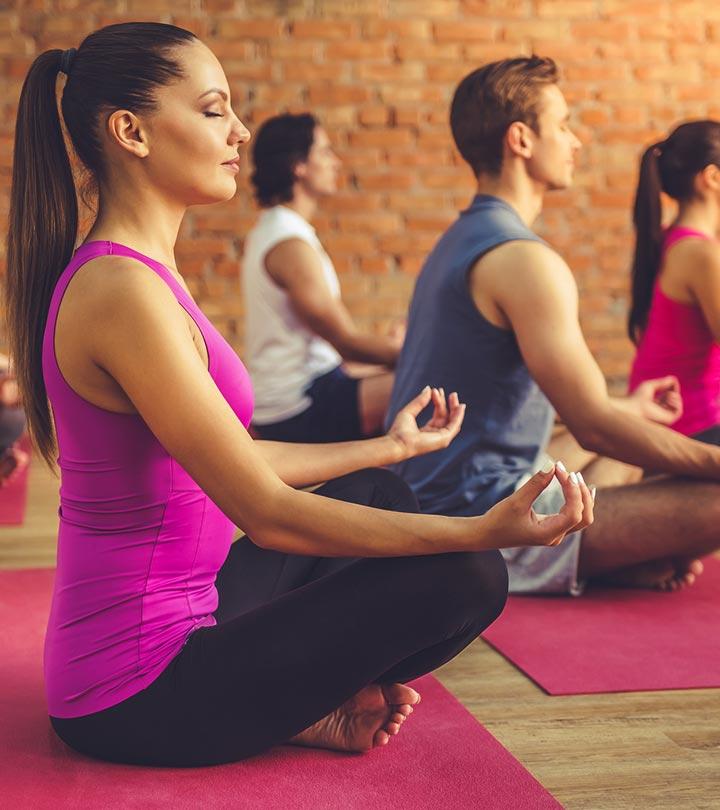 In the urban whirr of life, we often get tensed and distracted, which makes everyday life seem miserable. Yoga is perfect for those who feel buoyed down with everyday worries. Not only does yoga help your mind and soul but also helps keep your body fit and healthy. It involves easy to difficult physical activities that relaxes you and brings peace to your mind. If you live in Noida and are looking for a suitable Yoga class, look no further! Here are the top 10 Yoga classes in Noida.
The Top 10 Yoga Classes in Noida:
1. The Yoga Guru India: 
The Yoga Guru India has a number of branches in Noida. Take your pick from their Sec 15 A, Sec 34, Sec 39 Billabong or Radisson Hotel branches. It is a part of the Holistic Health Care Foundation and provides beginner and intermediate level classes on different Yoga techniques.
Address: Sector 15 A Club, Noida G.P.O., Noida-201301
Contact: +91 9911316600 
2. Bharat Thakur Artistic Yoga: 
This famous yoga studio is found all over India. In Noida, it is conducted in Sector 41 and 31. Classes are conducted on Mondays, Wednesdays, and Fridays. The timings are 7am to 10:30am and 6pm to 8:30pm.
Address: I-67, Opposite Goodwill Hospital.Next To Golf Course Metro Station, Dadri Road, Noida Sector-41, Noida – 201303
Contact: 1800 102 1000 
3. Mrityunjaya Yoga Studio:
This Yoga studio helps people lose weight or combat arthritis, back pain etc. This Yoga studio takes an easy and holistic approach to Yoga that many find attractive
Address: B-8, Sector 61, Noida – 20130
Contact: +91 9910207205
[ Read: Top 10 Yoga Classes In Delhi ]
4. Breath With Us:
This is another good Yoga center in Noida that you can join if you want to cleanse your mind and body with the help of Yoga. It can be found near the Rajkiya Inter College.
Address: Main Market, Sector 22, Noida G.P.O, Noida- 201301
Contact: +91 9717822012
5. Divine Soul:
As the name suggests, the professional yoga trainers at the Divine Soul yoga centre help you find inner peace along with physical fitness. It is located near Golf Course.
Address: No. A-119, Sector 36, Noida G.P.O., Noida – 201301
Contact: +91 9990172587
6. Sai Yog Sikshan Kendra:
From Monday to Sunday, Yoga classes in greater Noida are available at the Sai Yog Sikshan Kendra from 6am to 7pm. Expert yogis help people overcome their physical and mental health problems through Yoga.
Address: No. B-706, Engineers Park, Sector Omega 1,
Carpool Greater Noida, Noida – 201308
Contact: +91 9869103440
[ Read: Top 10 Yoga Classes In Hyderabad ]
7. Dronacharyas- The Gym:
Here classes are offered in aerobics and yoga, which helps in combating various problems like arthritis, obesity, diabetes etc. Classes are conducted every day from 6am to 9:30pm.
Address: No. 177, Basement, D Block, Sector 27, Noida G.P.O., Noida 201301
Contact: +91 9717822012
8. Kiai Karate and Yoga:
This yoga school is perfect for young children as yoga and karate are used here to shape their young and impressionable minds and bodies. This yoga center is situated near Pari Chowk.
Address: Mighty Minds International School, No. Kp-1, Greater Noida, Noida – 201310
Contact: +91 9210974860, +91 9411236986
9. Yoga on Call:
It is difficult to go to classes for many office goers. For them, Yoga On Call provides Yoga trainers to give house calls or even visit offices and clubs to provide help in perfecting your yoga poses.
Address: No. 33, VDA Market, Sector 110, Maharishi Nagar, Noida- 201304
Contact: +91 9711110743, 9711411147
10. KayaKalpa Naturopathy and Yoga Center: 
At Kayakalpa, you will find how yoga and naturopathy have been amalgamated to provide those who seek help, a healthier approach to life.
Address: No. D-53-A, Sector 33, Noida G.P.O., Noida- 201301
Contact: +91 9210303811
Yoga is an ancient practice. The very fact that it is as famous today, as it was years ago (in fact, more so today), proves its efficacy. Urban living has filled our lives with materialistic comforts but has taken away the peace that comes with simple living. With yoga, you can rediscover the joy of a simple life. If you are in Noida, try these yoga classes to find peace and calm!
Have you tried yoga? Did you find it helpful? Do share your experience with us in the comments section below.
The following two tabs change content below.

Latest posts by Renold Rajan (see all)

Renold Rajan
A software engineer by profession, I have always harboured an interest in literature, movies and theatre! Through this portal I wish to share with readers my ideas and crafty tips that are sure to come handy in day to day life!