Top 10 Yoga Classes In Pune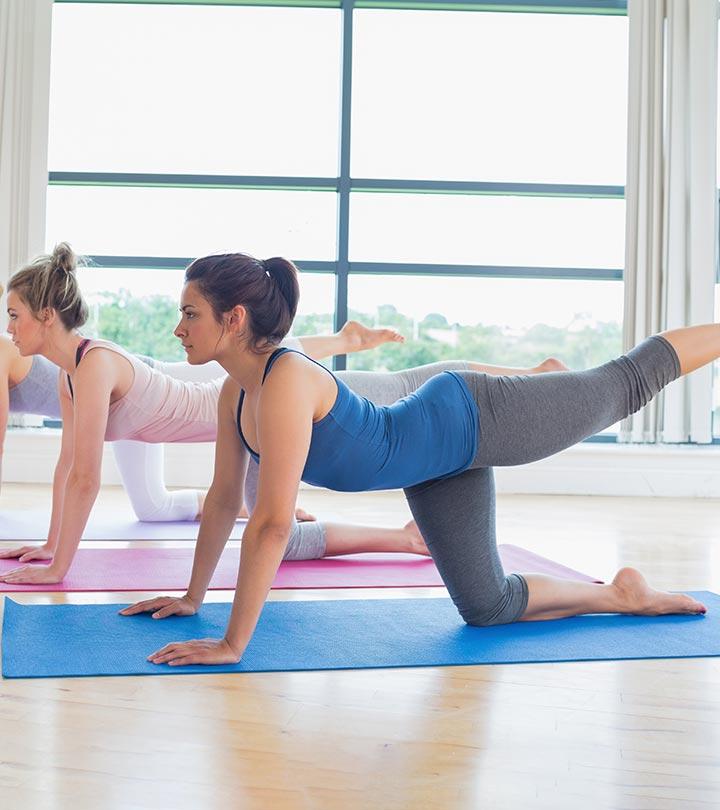 Being healthy is not just about health anymore! Working out has also become a trend. People from all walks of life are now focusing on how to maintain a healthy body, heart, mind and soul. Most of us want to follow this trend, but unfortunately, we lack time and will power to get started.
But to stay healthy, one need not spend hours at a gym. You can start easy – a few minutes of brisk walking, or just tumbling around with your kids. But if you are serious about getting your body in shape, you can try Yoga. An all round and easy way to exercise your whole body is to practice yoga everyday, which will give a fitter body and a calmer mind. Take some time out of your busy schedule, because your health will not wait forever!
Top 10 Yoga Classes in Pune:



Pune, with its thriving young culture, has recently seen an influx of MNCs. It ensures more employment for the people of Pune but along with that has also the increased the stress and anxiety level.
If you live in and around Pune, here is a list of top 10 yoga classes to help you with your search. You can choose the yoga training centers closest to you and start off with your health routine.
1. 

Gold's Gym:



With centers all over the city of Pune, Gold's Gym offers a combination of yoga classes and power yoga for its members. You can call any of the centers and start the classes as and when you are comfortable.
Address: Sr No 136/137 One North Hadapsar, Next To Magarpata City, Magarpatta City-Hadapsar, Pune.
Contact: + (91) -20-66821644
[ Read: Top 10 Yoga Classes in Chennai ]
2. 

Yoga and Management Center:
If you reside somewhere near Pashan, you can try the Yoga and Management Center. They not only offer top notch training in yoga, but also offer chances for you to learn it at home, with their yoga experts guiding you through each step.
Address: Flat No 1 Gauri Shankar Apartment, Behind Yash Classic Apartment, Sus Road, Pashan, Pune.
Contact: + (91)-20-67281797
3

. Param Yoga:
This is another yoga and power yoga camp for anyone who wants to make a difference to their life today.

Address: 407 Millennium Star, Dhole Patil Rd, Camp, Pune.
Contact: + (91) -20-40014807
[ Read: Top 10 Yoga Classes In Delhi ]
4.

 Yoga Light Studio:
If you are a resident of Koregaon Park, then you will be spoilt for choice, because this is one area in Pune, which has no dearth of good yoga classes. The Yoga light studio is a great place to start your yoga training in Pune. They are open six days a week and provide early morning and evening yoga classes.
Address: Raksha Lekha Society C 7/1, Opposite Durga Temple Behind Bus Stand, Lane No 5, Koregaon Park, Pune.
Contact: + (91)-20-67289221
5.

 O Yoga Universal:
Yet another great place to learn yoga in Pune is O Yoga Universal. The workout offered here in combination with yoga, is a good way to start your health care routine.
Address: Flat No 23, 23a, 24, 5th Floor Croniche Towers, NeraKalyani Bungalow, North Avenue Road, Kalyani Nagar, Pune.
Contact: + (91) -20-40411281
[ Read: Top 10 Yoga Classes In Kolkata ]
6.

 Postures Yoga Art Studio:
Located in Viman Nagar, the Postures Yoga Art Studio is another gem of a place, offering yoga instruction classes, all day round, six days a week. They also offer special classes for women.
Address: Row House 6, Lunkad Avenue, Opposite Kailash Super Market, Viman Nagar, Pune.
Contact: + (91) -20-66827228
7. Empower Fitness Club:
People staying at Wanowarie can reach out to Empower Fitness club to join their yoga classes. They operate six days a week from 6 am to 10 pm and are open for two hours on Sunday for the health enthusiasts.
Address: 3rd Floor Picasso Icon, Opposite Reliance Fresh, SalunkeVihar Road, Wanowrie, Pune.
Contact: + (91) -20-66825220 for details.
[ Read: Top 10 Yoga Classes In Noida ]
8. Planet Fitness:
A great place for people who stay in the heart of the city, Planet Fitness offers the health conscious people a complete yoga workout. They are also open six days a week for long hours to cater to the health needs of their patrons.
Address: 1154 To 1162 C/O SwargiyaPramodMahajanKridaSankul, Opposite Telephone Exchange, Lane No 2, ShukrawarPeth, Pune.
Contact: + (91) -20-66824202
9. Sumitz:
This is a unique place in the sense that it is open seven days a week, 24 hours a day to provide you the flexibility to walk in when you want to. It is a great place for residents of Pune staying in and around Balewadi and Baner.
Address: Plot No-9, Sr No-31/5/1, Balewadi Stadium, Nr MitconInstitue Of Management, Balewadi-Baner, Pune.
Contact: + (91) -20-67289536
 [Read: Top 10 Yoga Classes In Gurgaon ]
10

.Trupti Institute:
Yet another place that offers yoga classes in the town of Pune, Trupti Institute is located at Warje and the institute's yoga teachers will take you through all that you need to understand about yoga.
Address: Survey No 15/1, Near Universal Circle Opposite Kanishk Hotel, Warje NDA Road, Warje, Pune.
Contact: + (91)-20-40414468
All the classes listed here offer yoga classes in the city of Pune and are well established in what they do. So, if you want to maintain a healthy lifestyle, then call them today and make an appointment.
[ Read: Top 10 Yoga Classes In Hyderabad ]
Hope you found this article helpful. Do share your feedback with us in the comments section.
The following two tabs change content below.

Latest posts by Renold Rajan (see all)

Renold Rajan
A software engineer by profession, I have always harboured an interest in literature, movies and theatre! Through this portal I wish to share with readers my ideas and crafty tips that are sure to come handy in day to day life!