Top 10 Yoga Classes In Thane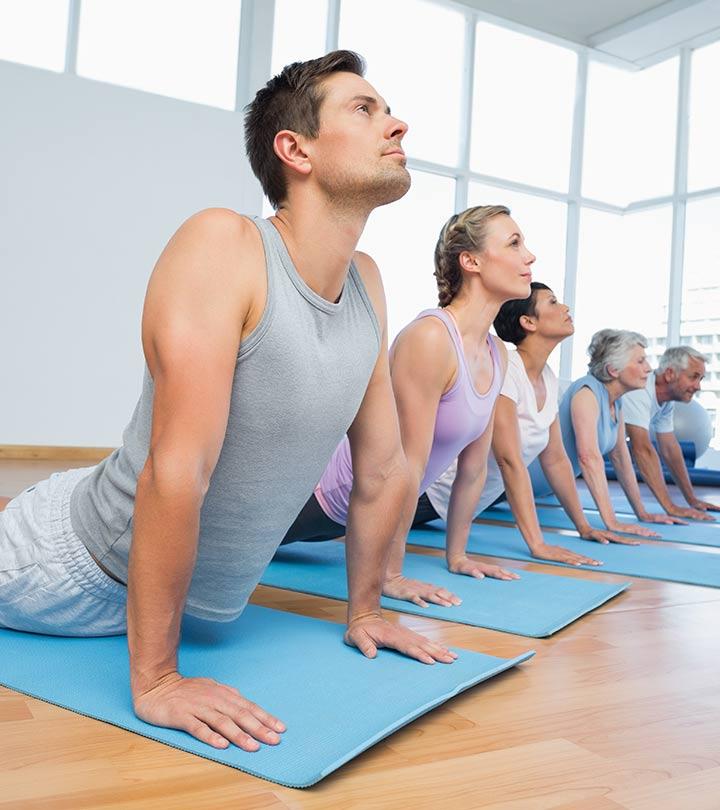 Mumbai—good old Mumbai! Bustling with life and energy, this metropolitan city is always on the go. Most Mumbai residents spend a chunk of their time by travelling to and from from the work. That is why, they want to restrict their travel time to a minimum and find more and more time to spend with their family.
If you are a Mumbaikar, living in the Thane area and are looking to start practicing yoga in Thane without spending hours on the road, here is a help with a list of top 10 yoga classes in this region. Choose the one nearest to you and start practicing this ancient form of healthcare that will rejuvenate you.
Top 10 Yoga Classes In Thane:
1. The Art of Living: 
No list is complete without a mention of the Art of Living Yoga classes. Take up a yoga course in your local Art of Living institute and kick start your health routine.
Address: 07, Cosmos Avenue, Opposite Railway Station, Near Khandelwal Sweets, Gokhale Road, Thane West, Thane.
Contact: + (91) -22-61631915

2. Jeevan Yoga Life: 
This is for people who live and breathe health through yoga and enjoy themselves doing just that. The team at Jeevan Yoga life also offers yoga training at home.

Address: 101, 1st Floor, D Definity Building, Above Indian Overseas Bank, Near Borivali Biryani Center, JAY Prakash Road No 1, Goregaon East.
Contact: + (91) -22-67625101

3. Fat to Fit Aerobics Studio: 
This aerobic studio also offers well-coordinated and designed power yoga classes for people from all walks of life. They are open all days of the week and are just a phone call away!
Address: 1, Mayur Society, Near Gadgil Jewellers, Ram Maruti Road, Thane West, Thane.

Contact: + (91)-22-61621091
[ Read: Top 10 Yoga Classes in Chennai ]
4. Sachin's Dance and Aerobics Classes: 
If you are one of those who love to mix all forms of exercise, but do not want to sweat it out at a gym, then Sachin's Dance and Aerobics Classes is the place for you.
Address: New Girls School, Anand Vishwa Gurukul Raghunath Nagar, Teenhath Naka, Ram Maruti Road, Thane West.
Contact: + (91) -22-61632064

5. Sweat Studio: 
This is the place to hit for a way to great health and all kinds of exercises that will make you sweat that fat out and get fit.
Address: Ground Floor, Jaysurya Tower, Chandanwadi, Next To Chiranjeevi Hospital, Thane West
Contact: + (91)-22-71043900
[ Read: Top 10 Yoga Classes In Gurgaon ]

6. Serenity Yog Meditation: 
Yoga is much more than a form of exercise. The Serenity Yog Meditation is one of the oldest yoga centres in the area and works seven days a week, except on national holidays.
Address: 6, 1st Floor, Abhijit Building, Opposite Platform No 1, Next To ICICI Bank ATM, Station Road, Thane West.
Contact: + (91)-22-67305557

7. Sahaj Yog Centre: 
A place of health and fitness for people who never rest and work round the clock—the Sahaj Yog Centre offer all kinds of yoga classes, traditional, as well as modern variants like power yoga. You can also take the help of the trainers who can assist you at home.
Address: Flat No.701,B-Wing, Iris Bldg., Majiwada Lodha Paradies,Nashik Pune Highway, Thane West.
Contact: (91)-22-67732110
8. Talwalkars Gym:
A trusted name when it comes to losing weight and maintaining a healthy lifestyle. One can join the gym for their specialized training and focused yoga sessions.
Address: Chestnut Plaza Shopping Centre, Opposite Eden Woods, Pawar Nagar, Pokhran Road No 2, Thane West.
Contact: + (91) -8879631202

9. World Gym:
You can also walk into World Gym, yet another trusted name when it comes to yoga classes in Thane West.
Address: Flower Valley, Eastern Express Highway, Thane West.
Contact: + (91) -22-25475500, 25479999.
[ Read: Top 10 Yoga Classes In Kolkata ]
10. LM Fitness Academy: 
Last but not the least; another option is the LM Fitness Academy. Known for their expert yoga teachers, you walk to the academy and sit through a class to see if they work for you.
Address: Prabhodankar Thakeray Complex, Near Teen Hath Naka, Lbs Marg, Thane West.
Contact: + (91) -22-65258638, + (91) -9322335213
These were the top yoga centres in Thane. If you are looking for personalized attention and weight loss, try any of these and be ready to enjoy a healthy life.
Hope you found this article helpful. Do share your feedback with us in the comments section below.
The following two tabs change content below.

Latest posts by Renold Rajan (see all)

Renold Rajan
A software engineer by profession, I have always harboured an interest in literature, movies and theatre! Through this portal I wish to share with readers my ideas and crafty tips that are sure to come handy in day to day life!