Yoga Dance Therapy – Super Excited Form Of Yoga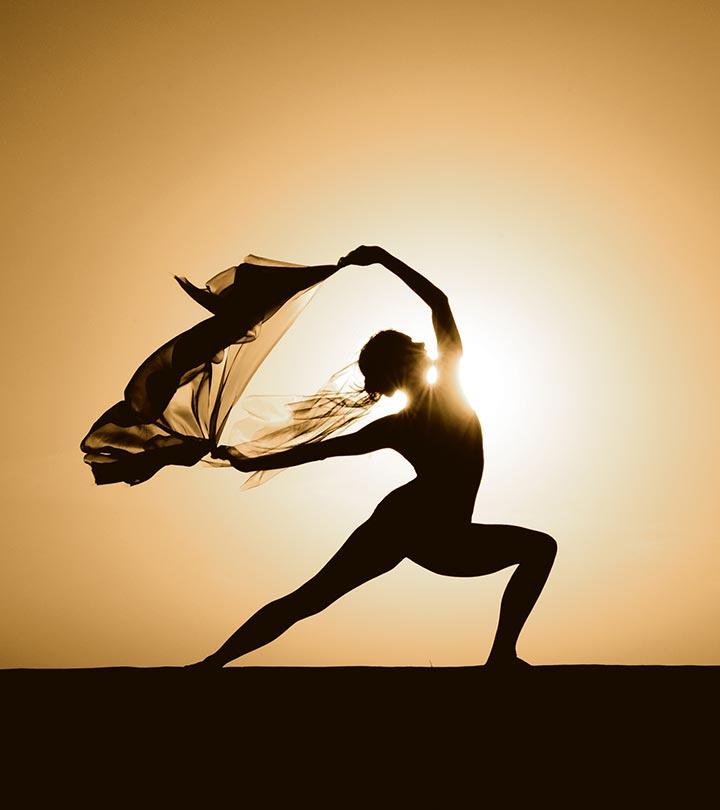 If you love to dance and swear by yoga, then you are sure to get super excited by this form of yoga. It is a beautiful culmination of the principles of dance and yoga. Together, these two forms of art and exercise have a therapeutic effect on your being. Read on to know more.
Yogadance Therapy™ 101
What Is Yogadance Therapy™?
Yogadance Therapy™ is a form of art that is based on applying the principles of yoga to dance. A stable, yet comfortable and relaxed sequence of movements forms the crux and flow of the yoga asanas.
The class is based on practice, where the application of dance to a usual yoga class is predominant. The theory is taught too. This new method of yoga incorporates dance, yoga, and philosophy. It has been applied to three different techniques of dance, namely, ballet, contemporary, and Indian classical.
What Are The Basic Similarities Between Dance And Yoga?
Dance and yoga are two distinct practices. But, they have some glaring similarities.
Both these art forms are conserved in the form of living traditions. Also, it is the teacher who plays a pivotal role in the preservation and transmission of these forms across generations.
The Bharata's Natya Shastra defines these arts as: "The disciplines of contemplation to acquire higher knowledge and attain peace". It also states, "the dancing actor was an accomplished yogi expressing his mastery of the performance as in a yogic trance-like state." This gives us a clue that these two disciplines have a connection from time immemorial.
Dance is considered a religious activity par excellence, which is also said to purify the mind and the body. Yoga is quite on the same lines. It allows you to connect spiritually as it cleanses both the mind and the body.
Both yoga and dance help you experience the halting of the automatisms of the mind. This is done with regular practice when your mind learns to focus.
When the two come together in the form of Yogadance, it creates a sublimity of action that penetrates the holy space of an extra-quotidian experience. It means that it influences your body and space with spiritual awareness, thereby protecting you from the effects of crumbling forces.
Who Started Yogadance Therapy™?
Soraya Franco is the founder of Asanarte Yogadance Therapy™. She is a Yogini, artist, yoga and dance teacher, traveler, philosopher, researcher, choreographer, soul adventurer, explorer of the world cultures, and a performer herself.
She has been a professional dancer for the last 20 years. In 1995, she was chosen for "Artists without borders", a UNESCO International award, to study Indian Classical Dance. She has since started her teachings and practice in an integration of yoga and dance. Her technique of Yogadance Therapy™ is a combination of movement analysis and bodywork techniques.
The Study Behind Yogadance Therapy™
Objective Of The Study
Soraya's research was based on how yoga, dance, and philosophy can be integrated to create movement-oriented awareness and purify the body and mind. YDT™is a result of the amalgamation of yoga, dance, Ayurveda, and ancient techniques. It involves the integration of meditation, choreography, visualization and body-mind therapy to provide a holistic experience.
Method Used To Conduct The Study
She practiced and collected data from ancient scriptures about links between dance and yoga in India for over 10 years.
She had 15 practitioners, aged 18 to 40. She divided them into two groups. One group comprised of yoga teachers who didn't know anything about dance and the other had dancers with no experience in yoga. She conducted a 12-week workshop on YDT™, which focused on both applications and training.
The Results
The first group of yogis felt that their bodies opened up in a way that they could perform any dance movement. They found improved endurance and flexibility. The dancers also noticed an enhanced quality of movement and also a degree of spatial awareness. They could balance and concentrate with ease.
This technique, therefore, helps greatly to keep your mind focused, and ensures the well-being of the body. This art is one that is born in India. It is fathered by yoga and mothered by dance. It seeks to find healing properties in a spiritual form of art.
Yoga Dance As A Therapy
Soraya believes that healing is always linked to the growth of a spiritual being. A step taken towards balancing and improving one's health is a step taken towards uniting with our divine nature.
When you set out to purify yourself, you are refined in such a way that you reach a higher order of spirituality. This helps you understand the blessings of human existence and divinity and also helps you gain enlightenment.
The therapy in itself forms a way of life. You tend to change your habits, and also learn how essential it is to build firm foundations. This, in turn, will help you transform your life.
Ayurveda In Yogadance Therapy™
Natural elements are key to many ancient healing and spiritual traditions. Yogadance Therapy™ also uses the theory of the five elements.
Though this art consists of many therapeutic approaches, one of the most important aspects is based on the biological constitution of a person and also their personality. Ayurveda believes in the same.
What Should You Expect In A Typical Yogadance Class?
The class is structured on a sequence of exercises that helps you build on the way as it also guides and prepares you through the inward exploration of the organic impulses of the body. As you practice, your legs, arms, and torso will harmonize with the music that has been specially selected to have an effect on the body-mind connection.
In a typical class, you will encounter a session on yoga, along with an introduction to contemporary ballet. You will also do Kriyas, Pranayamas, and eye exercises, and end with meditation and deep relaxation. It is a cross-training combination of both dance and yoga along with massages, manipulations, visualizations, and choreography.
Who Should Consider Learning This Therapy Technique?
The Yogadance Therapy™ is a technique that should particularly interest dance teachers, athletes, actors, physiotherapists, fitness trainers, dance therapists, and spa therapists. Anyone who is looking for first-hand knowledge about yoga, dance, or mind-body therapies can learn this therapy. People who learn this technique can use it to improve their own practice or apply it to their patients or students.
Where Can You Learn This Unique Therapy?
Asanarte has their studio at:
GATI Studio, S-17 Khirki Extension,
Opposite Select Citywalk, New Delhi – 110017
They have a schedule they follow, and if you are interested, you can look up their website, and keep track of the workshops you are interested in. To register, you can call +91 9971406113 or email them at gatidance@gmail.com
This therapy is unique and will truly help you uplift yourself. It will not only nourish you physically, but it also gives you an unforgettable spiritual experience. If you are spiritually inclined, this is something you must try.
Recommended Articles
The following two tabs change content below.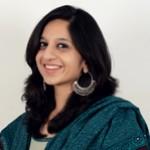 Latest posts by Shirin Mehdi (see all)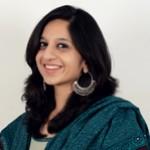 Shirin Mehdi
A jack of many trades and a master of some, Shirin is a writer, a fashion designer, and a chef by her own acclaim. She loves food, and though she might want to call herself a great cook, she just falls short of seasoning. She also loves Yoga, and has extensive knowledge about the postures of the asanas. Always muddled up between traditions and modernism, she thinks she would have been a better fit in the vintage era. She loves life and believes in living it up to the fullest.