7 Incredible Yoga Asanas That Will Correct Your Posture In No Time
Stop slouching! Stand straight! Sit with your back erect! These are a few phrases we hear more often than not from both friends and loved ones. Thanks to our lifestyles, we sit in front of the computer all day, or bend to look at our phones, and end up as hunchbacks.
Did you know that when your body posture is right, you can look slimmer, taller, and more confident? But something as simple as a straight back is so hard to achieve. Out stressed lifestyles have strained the back as we keep it curved for a long time. Long working hours and sedentary lifestyles make it worse for our body to keep up the right posture.
We are so muddled up with work that we forget to keep a check on the way we sit, stand, and sleep. This only leads to aches and pains in different parts of our body.
What Is A Correct Posture?
An ideal posture is when your back is absolutely straight, the chest is out, chin faces upwards, shoulders are relaxed and squared, and stomach is in. Basically, you are in a correct posture when your body is in a straight line.
How Can Yoga Help You Achieve The Perfect Posture?
When you start practicing yoga, a few weeks into it, you will gain awareness. To achieve that perfect posture, it is critical to be aware of your body. It helps you correct your stance. With regular practice, your body is stretched and strengthened, and therefore, your spine automatically straightens itself, your shoulders are squared, your stomach goes in, and your chest is out. The changes start to happen the very first day, but it is only when you are aware that you will notice the changes and consciously make an effort to correct your stance.
7 Effective Asanas In Yoga For Posture Improvement
1. Tadasana
The Tadasana or the Mountain Pose is one of the most basic asanas that forms a base for many other asanas. It looks simple, but as you practice the asana and work towards perfecting it, you will realize that you were, in fact, standing incorrectly all along. This asana is the best if you want to learn the correct way to stand.
To know more about this asana, click here: Tadasana
2. Utkatasana
The Utkatasana or the Chair Pose is one of the best yoga poses for posture improvement. Your body needs to hold the seated position as if you were sitting on an imaginary chair. This asana works amazingly well for the hips, knees, and lower back. Also, as you sit on this imaginary chair, your back is erect, and shoulders are stretched out. It teaches your body how to align itself, and thereby, you slowly, but surely improve your posture.
To know more about this asana, click here: Utkatasana
3. Virabhadrasana I
This asana is also called the Warrior Pose. It has a great deal of history behind it and is also one of the most graceful yoga poses. This asana is extremely powerful and requires you to be erect as you assume it. It works on your lower back and also soothes the shoulder plates. In time, you will surely see great results on your posture if you practice this asana regularly.
To know more about this asana, click here: Virabhadrasana I
4. Marjariasana
This asana is the Cat Pose and is usually done in combination with the Bitilasana. The combination of the two asanas works primarily on the spine, making it strong and more flexible.
To know more about this asana, click here: Marjariasana
5. Bhujangasana
The Bhujangasana or the Cobra Pose is yet another powerful yoga asana that works towards opening up the shoulders and the chest. It also strengthens the back. That is three out of the five perfect posture pointers ticked off, so this one is a must include in your posture correction arsenal.
To know more about this asana, click here: Bhujangasana
6. Balasana
The Balasana is also called the Child Pose, and it is a restorative posture. But it also works as an exercise for your shoulders and back. This asana works well to correct your stance and help you sit or stand without harming your back.
To know more about this asana, click here: Balasana
7. Supta Virasana
The Supta Virasana is also called the Reclining Hero Pose. It is a basic yoga pose that looks simple but can be quite complicated. This asana ensures your back is absolutely straight, and also helps to open up your chest. It is a restorative pose, and it relaxes you as you aim to correct your posture.
To know more about this asana, click here: Supta Virasana
A slouched back basically signifies a weak back. When your back is weak, you tend to invite a whole lot of problems. When your back is weak, the rest of your posture alignment (chin, stomach, chest, and shoulders) goes out of proportion. It is essential you work on correcting it before it is too late. Yoga is the best way to do it! Have you ever tried yoga for posture improvement? How did it help you? Share your experience with us by commenting below.
Recommended Articles
The following two tabs change content below.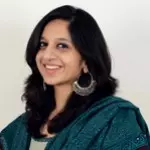 Latest posts by Shirin Mehdi (see all)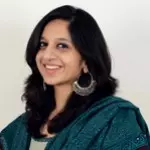 Shirin Mehdi
A jack of many trades and a master of some, Shirin is a writer, a fashion designer, and a chef by her own acclaim. She loves food, and though she might want to call herself a great cook, she just falls short of seasoning. She also loves Yoga, and has extensive knowledge about the postures of the asanas. Always muddled up between traditions and modernism, she thinks she would have been a better fit in the vintage era. She loves life and believes in living it up to the fullest.