Pain In The Asana : How To Avoid Yoga-Related Injuries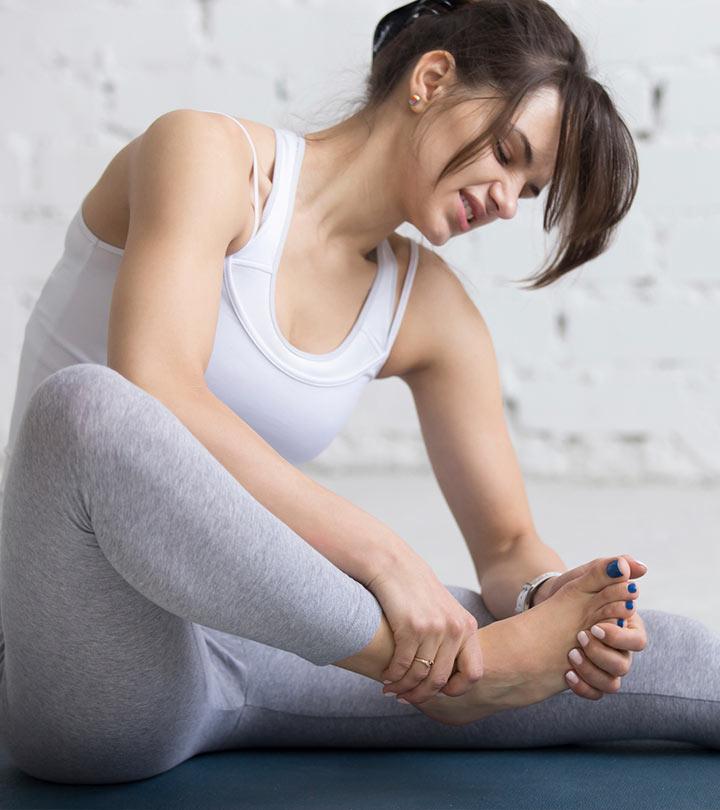 Injuries are unpredictable – they can happen while playing a sport, or even while walking down the street. While yoga is a low-impact workout with countless benefits, injuries can occur if you do not take care and practice it the right way. Most of these injuries are not severe. However, you could also end up with something as major as a fracture, dislocation, nerve damage, and, in rare cases, even a stroke. But these are the rarest of rare cases.
While yoga is a safe practice, sometimes, due to years of continual overstretching and misalignment, you could end up with injuries. Just as you need to tread with caution as you take up any workout, you need to take the safe approach with yoga too. You need to learn to do the poses correctly, stay in tune with your body, and avoid overdoing the asanas. These instructions will teach you how to protect the delicate joints and have a safe workout. Remember to keep them in mind.
A Comprehensive Guide To Keep The Yoga Related Injuries Away
1. Protect Your Wrists
The wrists are responsible for leveraging. When you place your body weight on your wrists while practicing arm balances, it is quite possible that you end up with an injury. The first thing to remember when the wrists bear the body weight is to distribute the weight evenly between both the wrists. Spread your wrists wide, and press through the fingers. You also need to make sure that the rest of your arm is placed correctly. The elbows should be stacked over the wrists if it is an arm balance.
2. Brace The Elbows
When you bend your elbows out to the sides in poses where you push your body with the help of your elbows, you could end up injuring them. It might be easy to lower your elbows and push out while doing the pose. This not only stresses out the joint in question but also puts pressure on the delicate wrists. To avoid this, remember to keep your elbows tucked, and place them alongside the ribs when you have to bend them. You must ensure that the creases of the elbows always face forward. This could be difficult as it needs immense triceps strength. So, place your knees on the floor to share the weight till you develop the strength in the asanas that can be modified.
3. Safeguard The Shoulders
While trying to protect your shoulders, you must be careful of the shrug. Raising your shoulders towards the ears halts the use of the supporting muscles in the arms, shoulders, and neck. Shrugging can also lead to compression of the shoulders. It is no wonder that you often hear teachers instructing you to move your shoulders away from the ears. This could injure the rotator cuff and girdle when you overextend or stretch too much.
You should never pull too hard on the shoulders. Hold them back and down, and away from the ears at all times.
4. Shield The Ribs
Although yoga twists are detoxing and stress relieving, if you overdo or overstretch while practicing them, you could end up bruising the intercostal muscles that lie between the ribs. To avoid this, you must always lengthen your spine upwards before you twist. Imagine a string tugging at your crown, pulling you up towards the ceiling. While stretching, only twist till you feel the stretch, but don't go past it, especially if you are not flexible enough.
5. Defend The Lower Back
This is quite a common occurrence and usually happens when you round through the spine, especially in the forward folds. When you round your back in these asanas, the spine flexes in the opposite direction. This causes pain immediately, and if not dealt with, it can also lead to disc problems. Remember to keep your back erect and heart lifted while practicing yoga.
6. Soothe The Spine
One of the main aims of yoga is to work on the core. The core is the spine, and in yoga, they say that you are only as young as your spine. The spine health can be improved only if you practice yoga the right way. When it comes to spine injuries, again, the rounding is the culprit. Even tight hamstrings could cause spine problems. Before you practice any asana, imagine lengthening your spine. Stretch up and away from the hips. This will avoid rounding. To further improve the posture, you could bend your knees in poses like the Downward Dog and forward folds. When you are practicing seated folds, use a blanket to support the lower back and remove the pressure from the spine.
7. Uphold The Hamstrings
If you have been leading a sedentary lifestyle, it is likely that you have uber-tight hamstrings. When the hamstrings are tight, it is very easy to overstretch them. The lunges and the Downward Dog work wonders in removing the stress in the hamstrings and loosening them up. But, having said that, you need to work these poses at your own pace, or you might end up with an injury. Slowly ease into the pose. But in case you have an injury, stop practicing poses that involve the hamstrings until they heal.
8. Preserve The Hips
Almost every session of yoga involves widening of hips, owing to poses like the Warrior series, splits, wide-legged forward folds, and the Cobbler Pose. You could end up hurting your inner thighs and groin area if you overstretch. While practicing these asanas, it might be a good practice to keep your toes pointed forward. This will help with the right alignment and prevent injury.
9. Support The Knees
Thanks to those cross-legged poses, an injury in the knee can plague the best of yogis. The flexibility of your legs begins at the hips. If your hips are not flexible enough, the knees will be the first ones to feel the tension and, eventually, the pain. To avoid this, avoid sitting in cross-legged positions for a long time. You could also place a rolled blanket under the knees to prevent the strain. When your knees are bent in a standing pose, make sure that there is a vertical line running from the knees to the heel. This is a sign that the knees are bearing the body weight properly.
10. Guard The Neck
While practicing neck and shoulder stands, your neck could end up being the worst affected if these asanas are not done well. When you are continuously misaligned and put undue pressure on your neck, it could compress your neck. In extreme cases, it can also cause loss of neck flexion. If you have a long-standing history of a neck or shoulder problem, it might be best to avoid full inversions altogether. If you do not usually use props, ensure that your shoulder blades are drawn back and down. This will indicate that your body is safely supported. Also, remember never to jerk your head when you assume the pose. It will destabilize the body and cause a fall.
11. More Pointers To Keep Your Practice Safe
While proper alignment is key to a safe yoga practice, that is not all. These additional guidelines, if followed, will add to the safety of the workout.
1. Be Patient – It can be very tempting to rush into advanced poses, but remember that you have to build the blocks one by one. To get the challenging poses right, you need to have a strong foundation. If you do not do that, you will end up with an injury.
2. Incorporate A Warm-Up – You have to prepare your body for challenging poses, and to do so, a warm-up is a must. Start with basic stretches, and then move on to the harder ones.
3. Gauge Your Capability – If you are new to yoga, join a beginner's class. Joining an advanced class will either hamper your spirit or hurt you. You will move into the advanced poses without being strong or flexible enough, and end up with an injury.
4. Communicate With Your Instructor – You need to have a transparent relationship with your teacher. If you have problems and do not tell your teacher about it, you might do a pose you are not supposed to, and end up harming yourself. If the instructor is aware of your condition, he/she might recommend modifications.
5. Release With Care – It is equally important to concentrate on the release of the asana, especially if you have been holding the pose for a long time. Take your time to come out of complicated poses.
6. Use Props – There is no shame in using props. It is more important that you are comfortable in a certain pose. Use blocks and blankets to support you through your practice. This will also ensure better progress in the practice.
7. Don't Lock The Joints – If you lock your joints, over time, the hyperextension will wear out the joints, thus causing injury.
8. Stop If In Doubt – It is always better to be safe than sorry. If you feel you have pulled or strained a muscle during your practice, it is all right to get off the mat early. Stop the practice immediately.
9. End With Shavasana – Do not underestimate the Shavasana. It might be a resting pose that you think you can skip after a workout, but you must stay and finish your class with it. It slows down the nervous system and acts as a perfect closure to the practice. Practicing the asana for two minutes will do, but do not skip it.
10. Listen To Your Body – When your body says stop, you must stop. You might be enthusiastic, but be sensitive to your body. Listening to it will help you build a great relationship with it. You will be safe.
Yoga is a great practice that can do a whole lot of good to you mentally, physically, and spiritually. Be safe, and do it right!
Recommended Articles
The following two tabs change content below.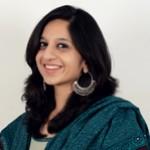 Latest posts by Shirin Mehdi (see all)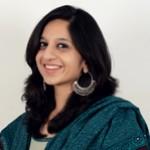 Shirin Mehdi
A jack of many trades and a master of some, Shirin is a writer, a fashion designer, and a chef by her own acclaim. She loves food, and though she might want to call herself a great cook, she just falls short of seasoning. She also loves Yoga, and has extensive knowledge about the postures of the asanas. Always muddled up between traditions and modernism, she thinks she would have been a better fit in the vintage era. She loves life and believes in living it up to the fullest.