Top 7 Yoga Retreats In India
Yoga retreats are catching up in India like never before. Before we get into the details, let me ask you a simple question—Do you feel overworked? If your mind and body are screaming yes, then you need a break. Not a regular staying at home break but something that will help you disconnect from your routine. A great way would be to rejuvenate yourself with yoga, meditation and nature activities. India has some of the best yoga retreats which offer handpicked yoga courses.
But before we tell you about them, let's learn what to expect in a yoga retreat.
What Is A Yoga Retreat?
A yoga retreat is a serene place usually located far away from the city and in nature's cusp. Yoga retreats allow people to slow down and soak in life and activity. The retreats usually have a schedule of events, classes and nutritious meals planned out for its visitors to help them detox. The entire process is guided with additional support from professional instructors. Apart from the plethora of activities, there is ample time to spend in solitude, explore nature and rest. By the end of your time at a yoga retreat, you will feel reconnected with yourself and energized too.
The following 7 yoga retreats will provide you with the best of yoga therapies, indulgent massages, and soothing surroundings. They will help you escape from your busy life and reduce stress.
Curious to know what each retreat entails? Hang on there; you can find it all below. Keep scrolling.
Best Yoga Retreats In India
1. Bhakti Kutir in Palolem, Goa
About The Retreat: Goa is filled with yoga retreats. This particular one in Palolem in the south of Goa takes you back to nature. It is located in a 2-acre coconut grove dotted with huts made of rice straw and bamboo. The place has a restaurant with vegetarian and vegan options offering organic food, fresh fish, and delicious juices. You can enjoy the food sitting under coconut trees while taking in the fresh breeze. The retreat offers tasteful spaces for yoga practice and workshops where Bhakti Kutir's in-house yoga masters take charge. You will also find regular workshops being conducted by outsiders at the place. Bhakti Kutir has an Ayurveda center offering age-old Ayurvedic treatments under the supervision of expert therapists.
What It Offers: As a whole, time spent at Bhakti Kutir will be a holistic experience with the sound of beach waves, sea breeze and chirping birds adding to the ambiance and elevating your experience there.
Address: Bhakti Kutir in Palolem, 296, Colomb, Palolem, Canacona, Goa – 403702
2. Shreyas Retreat in Bengaluru, Karnataka
About The Retreat: Shreyas Retreat in Bengaluru is one of the finest yoga retreats in the world spread over 25 acres of greenery and water bodies. Shreyas offers ashram style yoga training albeit the austerity of living attached to ashram style living. The facility is comfortable matching a 5-star level setup. Along with self-discovery, Shreyas also offers an opportunity to pamper yourself and indulge in fun activities.
What It Offers: At the yoga retreat, you can choose to attend yoga sessions, meditate, go to the spa, eat nutritious organic vegetarian food, participate in community service and enjoy discussion on yoga and its philosophy. The place radiates a positive vibe which you would want to experience.
Address: Santoshima Farm, Gollahalli Gate, Nelamangala, Bangalore -562123
3. Kaivalyam Retreat in Munnar, Kerala
About The Retreat: Kerala is all things good. It is called God's own country for a reason. Kaivalyam is one such place which will justify the State's tagline. It is located in the midst of the tea estates of Munnar with a natural forest cover. The place has the added advantage of being located at a beautiful hill station location that includes year-long cool climatic conditions, tea plantations, natural waterfalls, mountain landscape and an abundance of trees.
What It Offers: You can recharge your batteries here in Kaivalyam. It provides ample choices to do so. The stone structure buildings equipped with state-of-art facilities while the surrounding spice plantations is a bonus. The 11-acre farmland in the campus is an attraction providing all the organic veggies required at the retreat. The visitors can have a hands-on experience at the farm along with daily yoga practice; spice plantation walks, bird watching and campfire.
Address: Kaivalyam Retreat, Moolakada, Pallivasal, Munnar, Kerala – 685612
4. Isha Yoga Centre Near Coimbatore, Tamil Nadu
About The Retreat: At the foothills of the Velliangiri Mountains, the Isha Yoga Centre flourishes as an organization for inner growth. It is a famous yoga center in India, attracting visitors from all over the world. The center has the famous 'Dhyanalinga,' an energy-form under a pillarless dome. Thousands of people come to meditate at the Dhyanalinga for inner peace and well being.
What It Offers: The center also houses a Spanda hall, garden, Isha Rejuvenation Centre, Isha Home School and a vibrant residential area that houses volunteers and visitors. It is known for its year-long yoga and meditation programs like the Inner Engineering Retreat that helps with spiritual exploration and growth.
Address: Isha Yoga Center, Velliangiri Foothills, Ishana Vihar Post, Coimbatore – 641 114
5. Ganga Kinare in Rishikesh, Uttarakhand
About The Retreat: Rishikesh, the world capital of Yoga, sure has a plethora of yoga retreats but the one topping the list is Ganga Kinare, a hotel on the banks of the river Ganga. The property also overlooks the Rajaji National Park giving the visitors a great view of flora and fauna of the large sanctuary.
What It Offers: Surrounded by natural beauty, the retreat offers its visitors trekking and nature trails, biking, spa, yoga, Ayurveda, River water rafting, jungle safari and bird watching. The visitors can also take a stroll alongside the river in the waterside esplanade that is unique to the hotel. The place vibes of the spirituality of Rishikesh and the calming view of the mountains.
Address: Ganga Kinare, 237, Virbhadra Road Rishikesh, Uttarakhand – 249201
6. Mysore Krishnamachar Yoga Shala, Mysore, Karnataka
About The Retreat: Mysore is the place to go to for a yoga holiday in India. The area is known for Ashtanga Vinyasa Yoga in India and abroad. BNS Iyengar who is the master of the form and teaching it from the past 30 years, now takes classes at the Mysore Krishnamachar Yoga Shala. The center is located in the midst of Mysore.
What It Offers: The yoga retreat offers training in all areas of yoga that include asana, mudra, chanting, pranayama, meditation, philosophy, and Ayurveda. Visitors are recommended to register for at least a month and can choose from the various options available to learn yoga and Ayurveda. The place teaches yoga based on the traditional concepts and scriptures and is open to students all over the world.
Address: Mysore Krishnamachar Yoga Shala, #490, Devamba Agrahara, K.R. Mohalla, Mysuru – 570024
7. Tushita Meditation Centre, Dharamsala, Himachal Pradesh
About The Retreat: The meditation center is located in the serene Dharamsala, in the hills right above the McLeod Ganj town. It is the center of the Tibetan Mahayana tradition of Buddhism and is open to people of all cultures and traditions to learn Buddha's teachings.
What It Offers: The center offers courses in Buddhism from beginner to advanced level. It conducts a residential 'Introduction to Buddhism' silent retreat course for 10 days and is open to drop-in meditation in the mornings. The place soaks in the calming effect of its surrounding forest and the enigma of the Dalai Lama.
Address: Tushita Meditation Centre, McLeod Ganj, Dharamsala, Himachal Pradesh- 176219
Expert's Answers for Readers Questions
Are yoga retreats recommended for people who have never practiced yoga before?
Yes, they are. Yoga retreats are excellent places to start learning yoga.
What should I carry to a yoga retreat?
Carry your usual travel essentials and make sure you add appropriate clothing for the place and weather, yoga clothes and mat and good walking shoes.
Withdrawing from your daily life and going someplace to reconnect with yourself and life is an ideal way to refresh and rejuvenate yourself and come back with renewed energy to take on life's challenges. When there are good and affordable retreats within your reach, then it is best to give it a try. Pick one, experience it and let us know how it was. Happy holiday.
Recommended Articles

The following two tabs change content below.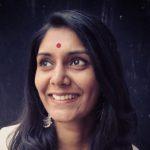 Latest posts by Ramya Achanta (see all)