Heartfelt "You Make Me Happy" Quotes: For Those Special Humans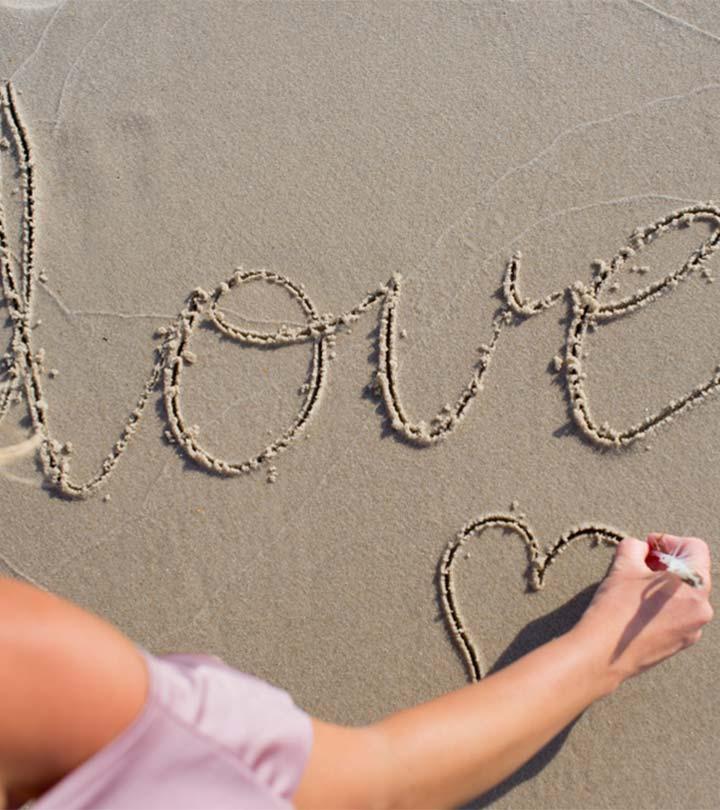 After all, what is life without love? And when you find this love, embrace it, cherish it, never let it go because you know that the feeling it gives you is priceless. But what keeps us from failing to do so at times? Is it our busy lives? Or maybe because we face a lack of inspiration? Hmm… The reasons could be many. But owing to them, we often fail to make our loved ones know how special they are to us. Well, in that case, we gotta really put in the effort and go some extra miles to bring that beautiful smile to their faces, don't we? Cool! We do it then. And for this, we need to gather some beautiful "you make me happy" quotes that shall make our task a lot more impactful. So, what do you say? Ready to read some "you make me happy" love quotes? Okay, let's do this
30 Best "You Always Make Me Feel Happy" Quotes For Your Beloved Ones
Below, we have categorized the quotes based on your requirements. Happy reading!
You Make Me Happy Quotes For Her
I was lost and had gone astray. But you came along and salvaged my beyond-repair life. How should I thank you?
No word of apology can be enough for what you have done for me. I owe you the mountains and yet will remain indebted to you, my love!
Growing up, I rarely knew what happiness felt like. All the trials and tribulations I was made to face never allowed me to see the bright side of life. If it weren't for you, I would still be oblivious to the idea of happiness!
Before stumbling upon you, I never really imagined a fairytale love story for myself. To be true, I never believed in them in the first place. But you changed my views, and here I am now, living my fairytale love story with you. What more can I ask for?
I can go on and on talking about my worries and challenges and everything alike, but then your smile changes everything. I feel as though I am the happiest human being on earth!
I had lost all hopes and almost given up on everything. But then you happened and sprinkled some fairy dust-ish something on me and instilled happiness right away!
You Make Me Happy Quotes For Him
With you around, I can fight endless battles and be wounded, but I shall still be strong and positive because you shower me with truckloads of love and happiness!
Amidst all the chaos, I still don't know how you make me happy. But you do, and it makes me wanna spoil you with my love.
I never ever have enough of that blue color from my palette, for I always use it to color my sky. You are that blue color for me!
But seeing you happy makes me happy, and that brings all the difference to my not-so-perfect life!
Lockdown has been challenging, ngl, but talking to you makes me happy. I am blessed!
Dear happy pill of mine, I love you bunches of oats!
It might sound cliche when I say that you are the Monica to my Chandler, but how can I keep myself from saying it when you really give me the world with that charming smile and unmatched wit of yours?
After all the terrible lows in life I came across, I kept begging for a bit of happiness. That's when I found you, and I didn't have to ask for anything else ever again, for you became my all.
You Can Make Me Happy Quotes For Siblings
Now, it's true that we tend to take our siblings for granted, given the fact that we live with them 24/7. Can we also say that we have to bear them 24/7? Jokes apart, seldom do we let them know that they are such an integral part of our lives. But it is of utmost importance to really express our love and gratitude to them else we begin to grow apart sometimes. Showing them with affectionate words keeps the bond stronger forever, and don't we just want that? So, we must focus on sharing some "you always make me feel happy" quotes that can reassure them that they share the roof with not just siblings but an outstanding support system who love them to death!
Gee, you send me back to childhood. Could I ask for a better trip?
I needed the best human being around me while growing up. I got you. And then I was sorted for life.
I know I don't say this often, but I couldn't have asked for a better brother than you in my life.
So, I was jealous when mom-dad brought you home. I felt challenged. I was small too. But then, as time went by, you became my world. And today, I thank maa-paa for having you here. You make me happy like no other.
You can hate me all you want for stealing your newest party wears, but I can't help but say it out loud, "You are that sister one could only dream of having, and I just got lucky."
I can write endless "only you can make me happy quotes" for ya, but please don't make me… Because you know I love you, and you're my only source of happiness. Oh, wait! I think I already wrote one. LOL!
I think I could have still thrived without you. But who would have made me happy then?
Quotes For Best Friends To Tell Them How Happy They Make You
Okay, let us get this straight. Your best friends are your best friends for a reason. You will come across so many folks out there, but your heart and soul will be tied to that one person for life—your bestie. So, you must know how to nurture your relationship with utmost care. Apart from tagging with them to the theatre or window shopping at the latest malls and binge eating over the weekends, you must also sit down sometimes and recollect all the good moments, transform them into beautiful phrases and send them across to your best pals. This adds more charm to the relationship.
Okay, now don't scratch your head and wonder how to pen down good quotes for them. We are here at your service, and we have already listed down some beautiful quotes that you can take a hint from. C'mon now, let'em know how happy they have always made you. Go! Read on:
In my thick and thin, I always found you. In the days that shall come now, I know I will have you with me too. And this is all I ever wanted in my life. My best friend, my happiness, my all!
How would I have traversed the school days as a newbie if you weren't there with me, fighting my battles unhesitatingly? I don't know what I did to deserve you, but the mean seniors were no longer my worry because you were my rock. Always! You made me the happiest then, you make me the happiest now!
I asked for a companion, but I got the best friend for life. And happy is all I am when you are with me!
The word "best friend" ain't merely a string of letters for me, but a symbol of love and happiness. Because when I say "best friend," you are what I mean! And this "you" is all I need.
I don't know about others, but I have been able to find the most genuine meaning of happiness because I have always had you as my best friend.
I couldn't have imagined my childhood without you, and I definitely do not want my adulthood without you in it too.
While giggling at the fairy wheels with you as a child, rocking our high school farewell together in those dazzling sarees together, and planning surprises during college and trips now, I didn't know that I was always walking a happy path with you. I know it now when I recollect every moment spent with you.
You have always been the sole reason for me to be happy amidst all the ruckus that I have encountered in life. I lose my calm, but then I realize that I have you. What else should I need?
When I often question the Almighty for making me feel unfortunate, I suddenly think of you and stop questioning God further. You are a blessing to me, disguised merely as a best friend.
So, folks, now that you have all the inspo you wanted in order to express how joyful your loved ones make you feel, get your hands on the business and send some "you make me happy" quotes to them ASAP. These people are beyond price. Do not shy away from showing your love and gratitude to them because times change, and you do not always have control over what's gonna happen next. So take this as the gospel truth, and radiate love by putting some extra extra efforts time and again to multiply happiness! Cool?
The following two tabs change content below.