Zinc For Acne – Does It Really Help?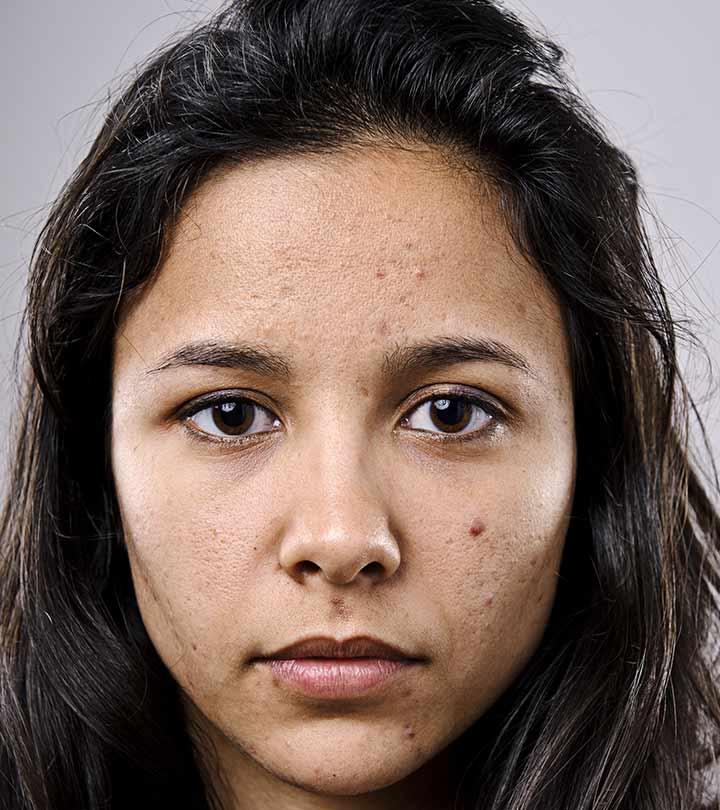 When it comes to treating acne, zinc has an interesting history. It was only in 1977 that Michaelsson and a team of researchers observed that zinc had a healing effect on acne lesions. They also noticed that the participants with a low level of zinc in their body had acne (1). Since then, zinc has been used extensively for treating acne. But how does it exactly work? Does topical zinc have similar effects as oral zinc? Is taking zinc supplements enough for treating acne? In this article, you will find answers to all these questions. Let's begin.
Table Of Contents
Zinc And Acne: How Zinc Treats Acne
Zinc is one of the most widely used compounds in topical creams and skin care products. Whether it is zinc oxide or calamine, you will find zinc in shampoos, sunscreens, skin creams, and ointments. Zinc is also one of the most studied compounds for acne treatment.
Inflammation and bacterial activity are two of the causes of acne. Zinc is a natural antibacterial (2). And it also helps in the metabolism of omega-3 fatty acids, which is one of the key factors to reduce inflammation.
Zinc acts as an antioxidant for your skin. It reduces oxidative stress on your skin and breaks down Substance P (SP, secreted by nerves and inflammatory cells), which often causes excess sebum production when your body is stressed (3).
Zinc also prohibits keratinocyte activation (4). Keratinocytes produce keratin that binds your skin cells. Overproduction of keratin prevents the cells from separating, which may block the skin pores causing acne. Zinc helps to reduce acne by reducing keratinocyte activity.
Zinc is not just beneficial for acne – doctors often recommend oral or topical zinc, depending on your condition, for treating common skin issues. These include warts, tropical sores (Cutaneous leishmaniasis), herpes, and Pityriasis versicolor (a fungal disease) (5).
Now, you might be wondering which form of zinc is best for treating acne. Zinc is available in multiple forms – right from oral supplements and pills to ointments. But there are disagreements over which form can treat acne.
Which Form Of Zinc Works Best?
It depends on the severity of your condition. Some may find topical zinc less effective compared to oral zinc. Studies found that both topical and oral forms of zinc can help in treating acne.
Topical zinc works best for mild acne, especially when applied along with other acne treatment ointments. Oral zinc is best for treating moderate to severe acne (5).
Apart from the severity of your condition, factors such as your skin type and your dietary habits also affect the way zinc works on your skin. A dermatologist is the best person to suggest the best form of zinc for your acne after evaluating all the related factors.
According to a study, people who have acne have low levels of zinc in their body (6). To replenish those levels, altering your dietary habits is important.
Food For Acne: Add Zinc To Your Diet
Increasing zinc intake through your diet is always a great idea. Choosing healthy options helps in boosting your body's natural recovery process. To boost your zinc intake, you can consume food items such as:
Beef and lamb (grass-fed)
Crab
Oyster
Shellfish
Seeds (sesame, squash, and pumpkin seeds)
Legumes (cooked or sprouted)
Nuts (cashew, almonds, pine nuts, and peanuts)
Eggs
Dairy products (cheddar cheese, milk)
Whole grains
Kale
Green beans
Sweet and regular potatoes
The amount of zinc to be consumed depends on your age. The National Institutes of Health has specific recommendations for each age group (7).
| | |
| --- | --- |
| Life Stage | Recommended Amount |
| Birth to 6 months | 2 mg |
| Infants 7-12 months | 3 mg |
| Children 1-3 years | 3 mg |
| Children 4-8 years | 5 mg |
| Children 9-13 years | 8 mg |
| Teens 14-18 years (boys) | 11 mg |
| Teens 14-18 years (girls) | 9 mg |
| Adults (men) | 11 mg |
| Adults (women) | 8 mg |
| Pregnant teens | 12 mg |
| Pregnant women | 11 mg |
| Breastfeeding teens | 13 mg |
| Breastfeeding women | 12 mg |
Although zinc is good for your overall health (both orally and topically), too much of zinc can lead to a few side effects.
Side Effects And Associated Risks
Oral zinc is considered the most effective in treating acne, but studies have found that it may cause symptoms such as (5):
Vomiting
Nausea
Diarrhea
A headache
Upset stomach
Pain in the abdomen
If you are applying zinc topically, it may cause:
Itchiness
Irritation
Redness
Rash
It is always better to follow your doctor's guidelines. Also, don't forget to consult your doctor if you have conditions such as rheumatoid arthritis or you take diuretics. There are certain conditions such as Crohn's disease, which can limit your rate of zinc absorption from food. This is when zinc supplements can help. Take a look.
Zinc Supplements For Acne
Zinc supplements, taken under the supervision of the doctor, can boost the levels of zinc in your system immensely. They are available as over-the-counter products or multivitamins. Usually, the zinc supplements are labeled as:
Zinc gluconate
Zinc acetate
Zinc sulfate
If you are struggling with acne for long and are considering zinc as a possible treatment method, go ahead. However, merely increasing your zinc intake will not help unless you also take care of your overall lifestyle. After all, the cure for a lot of issues is influenced by the choices you make. And it's never too late to start working on a healthier version of you.
Have any doubts or suggestions? Leave a comment right below. We would love to hear from you!
References
1. "A double‐blind study of the..", British Journal of Dermatology, Wiley Online Library
2. "Antibacterial Activity and Mechanism of Action..", Applied and Environmental Microbiology, NCBI
3. "The antioxidant properties of zinc.", The Journal of Nutrition, NCBI
4. "ZIP2 protein, a zinc transporter..", The Journal of Biological Chemistry, NCBI
5. "Zinc Therapy in Dermatology: A Review", Dermatology Research and Practice, NCBI
6. "Zinc Levels in Patients with Acne Vulgaris", Journal of the Turkish Academy of Dermatology
7. "Zinc", National Institutes of Health
The following two tabs change content below.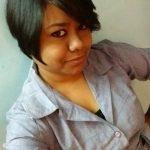 Latest posts by Ramona Sinha (see all)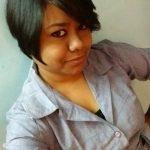 Ramona Sinha
Ramona is a journalist-turned-content writer. She holds a Master's degree in English Literature and has been writing for the digital world for over five years. She specializes in writing for Skin Care. She has done a certificate course titled 'Dermatology: Trip To The Skin', offered by Novosibirsk State University. She believes that beauty begins with a good skin care regimen and is on a mission to eliminate all toxins from her routine. She helps and guides readers in selecting products and ingredients specific to their skin type/issue. When Ramona is not working, her books and passion for music, good food, and traveling keep her busy.