Zinc For Hair Loss: Does It Work?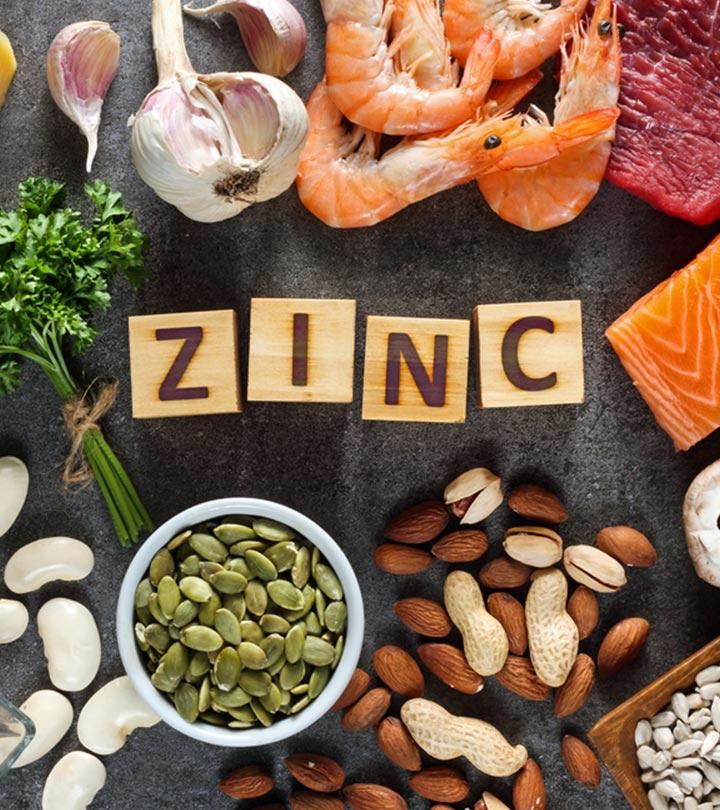 There is a lot of focus on zinc lately as a potential treatment for hair loss. People often take zinc supplements to deal with hair loss. While we know nutrients are important for hair growth, how beneficial is zinc? What does it do for your hair? In this article, we discuss the affects zinc (and its deficiency) has on your hair. Read on to know more!
Zinc Deficiency And Hair Loss
Research shows that zinc deficiency may cause hair loss (1). Such hair loss can most often be treated with zinc supplementation. In another study, participants with male pattern hair loss, female pattern hair loss, and telogen effluvium were deficient in zinc (2). Individuals with alopecia areata (an autoimmune disease that leads to hair loss) were also found to have low zinc levels (3).
While zinc seems to have an important role in combating hair loss, more research is warranted. Certain other studies suggest an insignificant relation between zinc deficiency and hair loss (1), (4), (5).
If you are wondering how zinc can improve your hair, here are some of its benefits.
Benefits Of Zinc For Hair
A study showed that alopecia areata may be treated with zinc supplementation (6). Nine out of 15 participants in the study showed improved hair growth with regular intake of zinc supplements.
Another study used oral supplementation of chelated zinc paired with regular applications of topical minoxidil (7). The chelated zinc played an important role in hair growth in female pattern hair loss.
Zinc contains enzymes crucial for certain functional activities in the hair follicles (7). The nutrient also helps inhibit hair follicle regression and may accelerate the healing of hair follicles.
Oral zinc sulfate can help treat patchy alopecia areata with a low relapse rate after stopping the treatment (8).
Oral L-cystine, when combined with zinc, can treat diffuse alopecia. It also can increase hair count, improve hair density, and boost keratin content (9).
Topical and oral supplementation of zinc is said to impact hair loss and promote hair growth. Zinc may inhibit 5-alpha reductase, an enzyme that may disrupt hair growth. Zinc also has anti-inflammatory and antioxidant properties that may promote hair growth (9).
Zinc chelates paired with pyrithione may be used as a treatment for dandruff (9).
Zinc is an enzyme activator. It activates protein transformation necessary for hair building (10).
Zinc deficiencies might diminish hair health and make hair brittle (11). This problem may be treated with zinc supplementation
Free radicals cause oxidative damage and lead to hair loss. Zinc, being an antioxidant, can help balance the production of free radicals (11).
One of the best ways to avoid a zinc deficiency is to consume more foods rich in zinc. Here are some food options you can consider adding to your everyday diet.
Foods Rich In Zinc
A diet low in zinc can cause hair loss and make hair brittle (11). You can counter this by consuming fish and meat, which are rich in zinc (1). Oysters, red meat, and poultry are the best sources of zinc (12). Vegetables and grains are comparatively lower in zinc. Other zinc-rich foods include crabs, lobster, dairy products, beans, nuts, and fortified breakfast cereals
Foods Rich In Zinc
Food
Milligrams (mg) per serving
Percent DV*
Oysters, cooked, breaded and fried, 3 ounces
74
673
Beef chuck roast, braised, 3 ounces
7
64
Crab, Alaska king, cooked, 3 ounces
6.5
59
Beef patty, broiled, 3 ounces
5.3
48
Lobster, cooked, 3 ounces
3.4
31
Pork chop, loin, cooked, 3 ounces
2.9
26
Baked beans, canned, plain or vegetarian, ½ cup
2.9
26
Breakfast cereal, fortified with 25% of the DV for zinc, 1 serving
2.8
25
Chicken, dark meat, cooked, 3 ounces
2.4
22
Pumpkin seeds, dried, 1 ounce
2.2
20
Yogurt, fruit, low fat, 8 ounces
1.7
15
Cashews, dry roasted, 1 ounce
1.6
15
Chickpeas, cooked, ½ cup
1.3
12
Cheese, Swiss, 1 ounce
1.2
11
Oatmeal, instant, plain, prepared with water, 1 packet
1.1
10
Milk, low-fat or non fat, 1 cup
1
9
Almonds, dry roasted, 1 ounce
0.9
8
Kidney beans, cooked, ½ cup
0.9
8
Chicken breast, roasted, skin removed, ½ breast
0.9
8
Cheese, cheddar or mozzarella, 1 ounce
0.9
8
Peas, green, frozen, cooked, ½ cup
0.5
5
Flounder or sole, cooked, 3 ounces
0.3
3
Zinc Dosage For Hair
Following are the adequate zinc dosage values recommended by the Food and Nutrition Board (12):
Recommended Dietary Allowances (RDAs) for Zinc
Age
Male
Female
Pregnancy
Lactation
0–6 months
2 mg*
2 mg*
7–12 months
3 mg
3 mg
1–3 years
3 mg
3 mg
4–8 years
5 mg
5 mg
9–13 years
8 mg
8 mg
14–18 years
11 mg
9 mg
12 mg
13 mg
19+ years
11 mg
8 mg
11 mg
12 mg
Side Effects
Excess intake of zinc can lead to zinc toxicity. It can cause nausea, vomiting, diarrhea, headaches, and abdominal cramps (12).
It is also advisable to check with a doctor before taking zinc supplements with medications. Certain medications may react adversely with zinc. Antibiotics can inhibit zinc absorption. Diuretics may reduce zinc levels in the body and cause a deficiency. Zinc may also reduce the absorption and activity of penicillamine, hindering rheumatoid arthritis treatment (12).
Conclusion
Zinc plays an important role in hair growth, though more research is needed to further understand its mechanism. Anecdotal evidence suggests that regular zinc supplementation or a zinc-rich diet (in accordance with the dietary recommendations) may also promote hair appearance. Make zinc part of your regular diet. Take supplements if necessary. More importantly, exercise regularly and get adequate sleep to maintain long-term hair health.
Recommended Articles
Sources
Articles on StyleCraze are backed by verified information from peer-reviewed and academic research papers, reputed organizations, research institutions, and medical associations to ensure accuracy and relevance. Read our editorial policy to learn more.
The following two tabs change content below.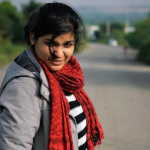 Anjali Sayee is a writer and an introvert. From studying Aeronautical Engineering and wanting to design her own airplane to writing articles on hairstyles, she has been on quite a journey. She believes that hair is one of the key factors that define a woman's personality. To quote her, "What's the first thing they do in the movies to show a personality change? Change the hair – because it has a life of its own." She's here to help you find the hairstyle you need. This bookworm is a self-professed Wholocker, a talented drummer, and an amateur photographer.