Top 10 Zubaida Tariq Tips For Weight Loss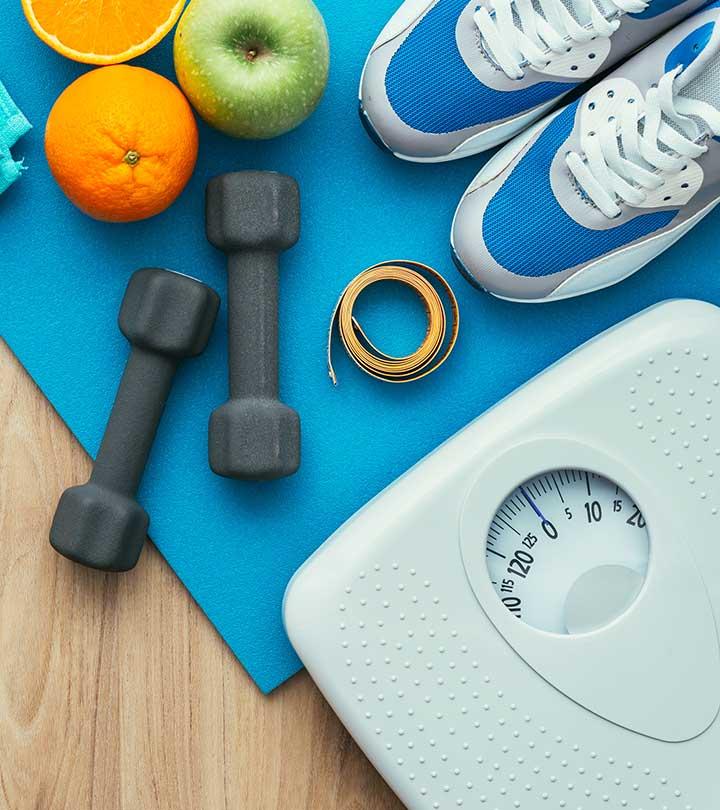 Zubaida Tariq, popularly known as Zubaida Aapa, is a famous Pakistani cookery expert and renowned chef. She is not only a cooking expert but also a health and fitness expert. Her remedies for weight loss and skin care are very effective and loved by all.
Zubaida Tariq Tips for Weight Loss
Everyone who is willing to lose weight tends to seek out some effective tips and remedies. Zubaida Tariq tips for weight loss are easy and really effective. The top 10 weight loss tips of Zubaida Tariq are as follows:
1. Lemon Juice:
In order to lose weight and attain a slimmer body, drink lemon juice. Mix 3 tbsp lemon juice with 1 tbsp honey and ¼ tbsp black pepper powder together, in a cup of water. Drink it thrice a day for at least a month.
2. Tomato:
Tomato is a wonderful vegetable for your health. If you eat a fresh tomato daily before breakfast, you will see visible results after a few weeks.
[ Read: 25 Simple Tips To Lose Weight In 1 Week ]
3. Green Tea:
Green tea helps in weight loss. Zubaida suggests to make it a habit to drink green tea regularly twice a day, preferably after lunch and dinner. Green tea burns body fat and extra calories which naturally help in losing weight.
4. Red Lentils:
Take 1 tbsp red lentils and 4 glasses of water in a bowl. Cook this till water in the container reduces to a glass. Now transfer it to a glass and place a steel spoon in that glass. Keep it in a place where there is cross ventilation. Leave it over night. Next morning, separate the water from the lentils and other debris. In this sieved water, add 1 pinch of black pepper and few drops of lemon juice. Drink this mixture before brushing your teeth every day. Do this regularly for 40 days and see the visible difference.
5. Water Intake:
Drink plenty of water throughout the day. Drinking minimum 8 glasses of water in a day is suggested. As soon as you get up in the morning, drink 16 ounces of normal to cold water. This will help you to burn 100+ calories in a day.
6. Smaller Meals:
Don't take heavy meals throughout the day. Break your meals into six parts. Of all the meals, lunch should be the heaviest. The typical and preferred timings for consuming meals are 7:30 a.m., 10 a.m., 12:30 p.m., 4 p.m., 6 p.m. and 9 p.m.
7. Organic Vegetables:
Include organic vegetables and fruits in your breakfast. As breakfast is the first meal of the day, it has to be healthy and provide you with enough energy to start your day. Your healthy breakfast should preferably include apples, tomatoes, peppers, carrots and no-fat yogurt.
8. Eat Slowly:
Eating slowly and chewing for a long time helps in burning calories and reap maximum benefits from the food eaten. You should chew for 30 seconds for each mouthful. Also, pause half way while eating for 5 minutes. This pause is important as your body takes 10 minutes to tell your mind that it is full.
9. Walking:
Walking is the best exercise to stay fit and in shape. It is very important that you walk for at least an hour for five days a week in order to lose weight. If possible, try and carry 2 pound dumb bells with you while walking.This is an important weight loss tip by Zubaida Tariq and any other else.
10. Regular Exercise and Balanced Diet:
This is the ultimate tip for successful weight loss. You need to exercise regularly and follow a proper balanced diet if you wish to lose weight and stay fit. You should not depend on only fat-burning diet supplements or medicines for weight loss, but you should also try to eat healthy food and follow a good daily regime to lose weight.
[ Read: Ultimate Tips To Lose Weight ]
Hope you would find these Zubaida Tariq tips for weight loss really effective. Leave us your feedback below.
The following two tabs change content below.