SPONSORED
A Travel Enthusiast's Hair Care Story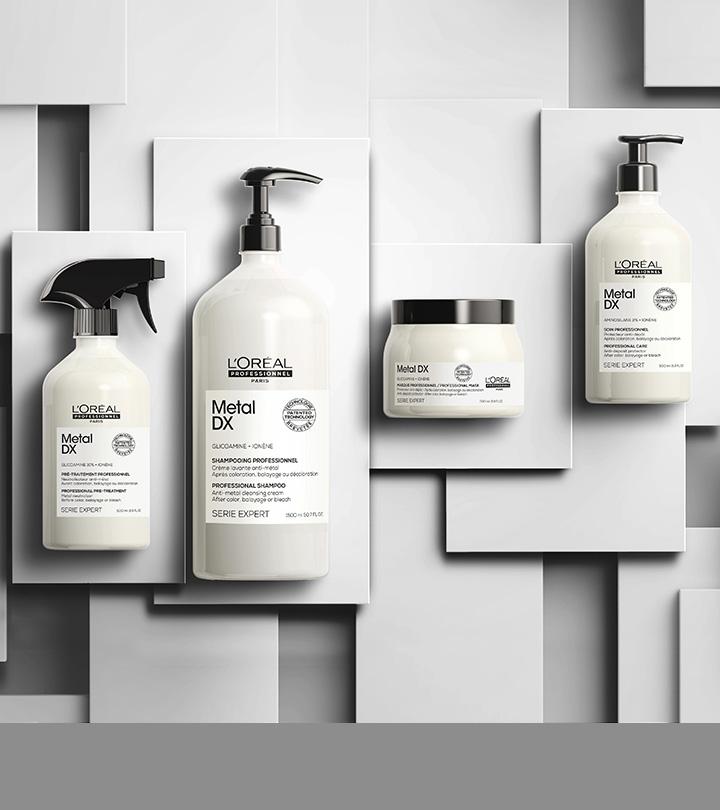 I am living my dream as a travel blogger. And as part of that job, I spend time researching and investing in product essentials that make my journey smooth. From creating vlogs to boarding flights every month, I have had my share of beautiful cultural experiences. But I have also faced many challenges I tried to overcome by taking the right measures. One of the challenges includes protecting hair while constantly being on the go. Traveling means staying outdoors for long periods, and that, in turn, causes hair damage due to particle deposits. Besides, water quality differs from place to place, which means a quick increase in metal content. I will now tell you what I learned about metal deposits in hair, and their adverse effects, as my learning helped me improve my hair care routine while traveling.
Metal In Hair And Their Damaging Effect
Our hair naturally contains metal. Depending on the water quality in different places, the porosity of hair can differ. Metal particles in water start accumulating and settling into the fiber of the strands. This is bound to happen as you need to wash your hair regularly, especially while traveling to locations with different weather conditions and air quality. However, whether you are going on a trip or not, metal content will surely impact you. It is hard to avoid metal exposure as it is present in our kitchen items and pipes, whether at home or while dragging our bags across cities. The deposited metals in the body or hair tissues eventually become hard to remove.
If one city has good quality water with less metal content, another city may be a nightmare that contains water with high ammonia and other foreign deposits. Hair usually fails to filter residue due to excessive metal content and causes dull, brittle hair that refuses to hold color. Therefore, I decided to brush up on my hair care routine.
The porous fiber in the hair acts like a sponge that soaks in the metal and, in higher concentrations, causes hair to break and become lifeless. And that is never a good look for my on-camera self. To prevent this, I take careful measures before and during my trips to ensure that my hair stays vibrant and healthy.
How I Prep My Hair Before Traveling
My travels include visiting mountains, seas, forests, and deserts. Apart from packing my portable, functional items and planning my budget, I pay equal weightage to my hair and skin health. While shopping for the ideal hair products, I discovered that some metals, naturally found in our hair's pigment, are not harmful but are revitalizing for the hair. But the real bane here is the long-term exposure to heavy metals like copper.
Instead of getting confused between multiple DIY hair mask recipes when my trip dates are nearing, I visit my go-to salon for a cleansing and protective treatment with L'Oreal Professionnel Metal DX Range. Even if it sometimes involves a recoloring session. L'Oreal Professionnel's patented technology and innovative molecule, Glicoamine, is the only active agent that is tiny enough to neutralize metal inside the hair fiber. My hair stays healthy before and after coloring, and these products also allow the oxidant to show its positive effects.
The in-salon protocol in question includes the L'Oreal Professionnel Metal DX Range. Following this 3-step in-salon protocol pro after coloring, balayage or lightening services guarantees 100% reliable color result* and 87% less breakage risk**.
Step 1: Metal DX Metal Neutralizer Pre-Treatment is easy to rinse. It is a light-textured gel that helps neutralize metal before coloring. This formula makes the color last longer and makes hair feel more robust and shinier.
Step 2: Metal DX Shampoo ensures reliable color results and healthy locks. This sulfate-free shampoo gently cleanses fiber, removes metal after coloring, and protects the fiber from particle deposits.
Step 3: The final step includes two protective products. Metal DX Mask is a rich cream mask that protects the fiber from foreign deposits after coloring and prevents those deposits from returning. And Metal DX Anti-Deposit Protector Care makes hair less porous and stronger. It helps maintain color vibrancy and provides an intense shine.
* No impact on lift, and optimized color uptake.
** Instrumental test: Metal DX pre-treatment + technical procedure + shampoo + mask
How I Prep My Hair During Traveling
I fall into the category of adventurous travelers who don't back down from visiting new places and exploring new activities. I spend my time mostly outdoors throughout the day. So it is only natural that my hair gets dirty or greasy at times, along with metal deposition. But after my hair color started growing dull and led to breakage indefinitely wherever I traveled, I decided to carry L'Oreal Professionnel Metal DX Range for at-home hair treatment. When I have some time from my tight trip schedule, I apply the Metal DX Shampoo and Metal DX Mask in sequence on my bleached hair, which makes my hair color look vibrant. They help remove excessive metal deposits and protect hair follicles while adjusting to the abrupt change in places. Here is a side note but quite essential for me nonetheless, both the products have a heavenly fragrance of citrusy top combined with a distinctive musky wood base note. This haircare range has been an ideal travel partner that protects my hair on the road.
Back-to-back flights expose my hair to dry, somewhat stale air in the airplane cabin. But these conditioning products infuse hair with ample moisture for a shiny and healthy finish. I have found my perfect collection of hair care range to nourish and protect my strands from metal damage whether I am enjoying my breaks from traveling at home or if I have to prep my hair before setting out on a month-long trip.
The following two tabs change content below.