SPONSORED
Are Body Oils Better Than Body Lotions? How to Choose?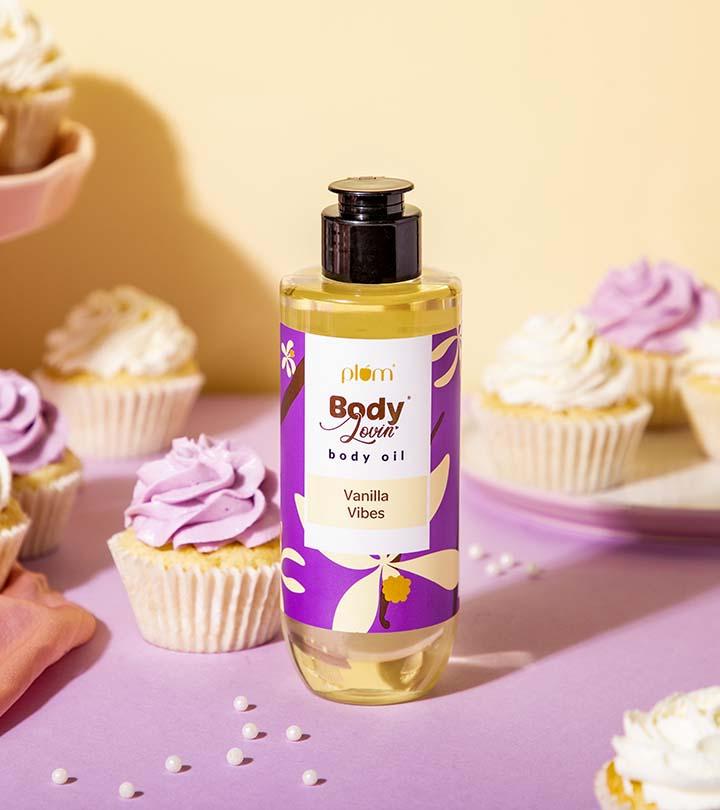 We all invest in body lotions in almost all seasons of the year to keep our skin silky smooth, but have you ever thought about investing in body oils? When it comes to skincare, don't you think one should firstly shift the focus from only facial skin to the entire body? Everything in the human body is absorbed through the pores of the skin, and therefore oils, lotions, and ointments will seep into your skin and get absorbed into your bloodstream. I'm sure you'll agree that since natural oils don't usually contain harmful chemicals and preservatives, they are naturally better than chemically formulated lotions. If something has to go deep into your skin, it should be beneficial, and that's why oils are the best choice for deep nourishment of your skin.
What kind of body oil would be best suited for normal to dry skin?
When it comes to picking between oils and lotions, certain naturally formulated oils will be clear winners. This is because they retain the moisture longer in the skin and nourish it with the goodness of essential nutrients. But now the question is, which oil should you use for getting the best moisturization? Well, we'd say, pick the one that moisturizes your skin deeply but still feels non-sticky and light on the skin. Other criteria would be to choose an oil that's free from harmful chemicals like parabens, phthalates, silicones, etc. because they're going deep into your skin. We've found Plum Body Lovin' Vanilla Vibes Body Oil to be one of the best body oils for people with normal to dry skin.
What's special about Plum Body Lovin' Vanilla Vibes Body Oil?
Plum Body Lovin' Vanilla Vibes Body Oil doesn't just moisturize your skin deeply, but it also helps reduce skin pigmentation. When you slather it on your skin, your skin glistens with good health. With continued use, your skin is bound to get smoother and firmer, as it also gets additional nourishment from nine nourishing oils. Plum Body Lovin' Vanilla Vibes Body Oil locks the moisture into the skin to keep it hydrated for long periods. Since this body oil is 100% vegan and cruelty-free, you can slather on as much as you want without any guilt.
What are the main ingredients of this body oil?
Plum Body Lovin' Vanilla Vibes Body Oil consists of 9 natural oils – Avocado oil, Coconut oil, Almond oil, Brazil nut oil, Carrot seed oil, Olive oil, Grapeseed, Sunflower oil, and Vanilla oil. Let's talk about some of the most potent oils out of these nine:
Avocado Oil: Avocado oils are full of antioxidants, essential fatty acids, vitamins, and minerals. And, just like avocado's multiple health benefits, its oil has a lot of skin benefits too. Avocado oil has a healing and soothing effect on the skin. Along with deeply moisturizing the skin, this oil shields the skin from the harmful effects of UV radiation and maintains the skin's elasticity.
Coconut Oil: Coconut oil is well-known for moisturizing dry skin and improving skin hydration. Various studies also show that coconut has anti-inflammatory properties and can help treat acne (which is the complete opposite of what the general consensus about Coconut oil is). In addition to these benefits, coconut oil can also prevent and heal infections, helping to protect and regenerate the skin.
Almond Oil: Almond oil is loaded with vital nutrients like Vitamins A, E, Omega-3 Fatty Acids, Zinc, etc. Vitamin A helps improve the production of new skin cells, whereas Vitamin E prevents cell damage due to harmful UV rays. Almond oil is popularly known for improving dark circles and puffiness under the eyes. It is even potent in enhancing the skin tone while keeping the skin well-hydrated. It can also help with smoothening the skin and reducing stretch marks.
All other natural oils present in the Plum Body Lovin' Vanilla Vibes Body Oil also have similar healing properties, soothing, protecting, rejuvenating the skin, and adding glow and luster while providing deep hydration.
What's the best time to use body oils?
The best time to apply body oils would be right after stepping out of the shower. This is because, at this time, your skin is still moist and can absorb the oil quickly. Using this oil right after a bath leaves your skin intensely moisturized, soft, and smelling like cupcakes (the fragrance is to die for!).
That glistening and deeply nourished skin is going to be your skin's story every day soon after you make this little change in your skincare. So, give your body lotion a break, and start moisturizing your body with Plum Body Lovin' Vanilla Vibes Body Oil to feel the difference.
You can order the product here
The following two tabs change content below.