SPONSORED
Be Instagram Ready At All Times With Indus Valley Spott Color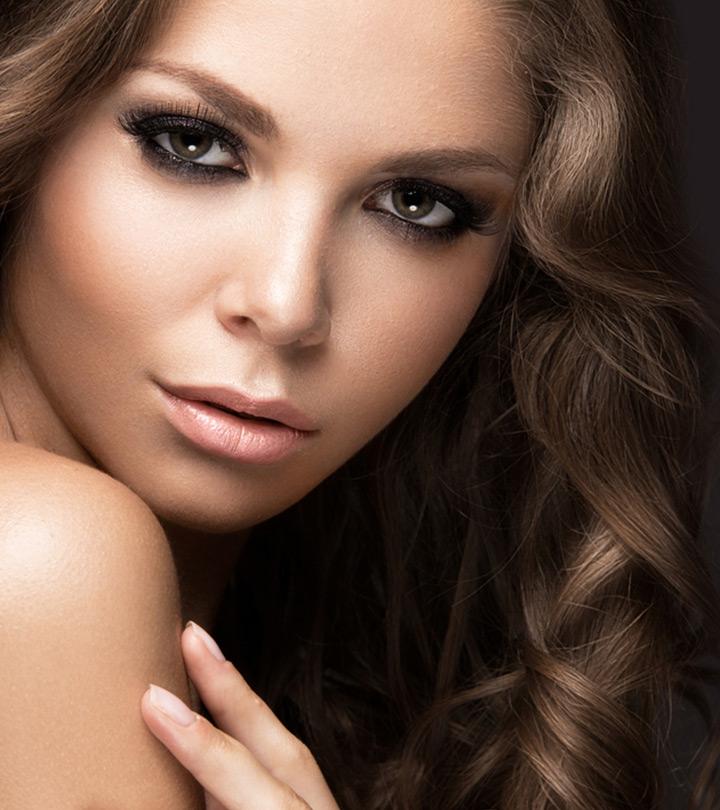 Picture an event during the pre-lockdown times. An event that you have been waiting for months to attend. It can be your bestie's wedding, an office party, or a date with the future. Not only have you got the matching shoes to the perfect dress, but you have also selected the ideal shade of lipstick that will keep you Instagram ready throughout the day. However, as the day of the event approaches, you notice these premature grays appearing visibly on the strands of your hair or near the roots when you tie back your hair into a bun or a ponytail.
Has this happened to you?
What do you do then? You can just shrug it off and decide to rock the silver look to the best of your ability. Or you can take matters into your own hands. Instead of opting for an expensive hair dye treatment that can be potentially damaging to your hair, you can choose Indus Valley Spott Color.
How A Regular Hair Dye Works:
Having colored hair entails a great amount of commitment. Not only because you have to keep maintaining the color but also because of the damage it may do to your hair. Each time you color your hair, the harmful chemicals in the color leaves your hair brittle, unmanageable, and weaker than before. You can blame ammonia in these colors that break your hair cuticle so the desired dye can set in. Or, the peroxide, that is meant to strip off your hair's natural color — or in other words, bleach your hair! Even colors that claim to have no ammonia damages your hair cuticle. Repeated exposure to harmful chemicals like these can lead to loss of hair or a severe case of hair thinning.
Hence, it is better to avoid frequent dyeing altogether. However, our lifestyle needs may sometimes surpass the reasoning of what is best for us. Walking about like a silver fox would indeed be a smarter option if one does not pay heed to the judgemental society we reside in. A society that has pre-fixed norms and expectations about how you should look in a public setting. Therefore, we give in and try to find an alternative that satisfies our lifestyle needs without compromising our hair's health.
The only hair dyes that do not negatively impact the health of your hair are the kind that is organically grown — like the organic products of Indus Valley. These organic dyes not only give you the necessary coverage but also give your hair a healthy glow. Instead of deteriorating in health with each coloring session, your hair restores its lost vitality, making you the proud owner of lustrous and voluminous hair.
Why Indus Valley Spott Color?
Indus Valley Spott Color is packaged in the form of capsules, making it the perfect product for touch-up related coloring. With this, touch-up becomes easy and quick instead of being a long and tedious process of coloring your entire hair. The economical packaging of this product makes it easier for you to use the exact amount you need, without wasting the excess. This natural hair color is free of ammonia and other harmful chemicals, making it suitable for most skin types. Once covered up with Spott Color, your grays remain invisible for around six weeks.
How To Apply: 
The box comes equipped with six capsules, a measuring cup, a pipette, an applicator brush, and a pair of gloves.
With the help of the pipette, add 2.5 ml of water into the measuring cup.
Twist open one of the capsules and mix the contents into the measuring cup.
Cleanse the area gently where you are planning to apply the Indus Valley Spott Color.
Apply the mix onto the areas that are gray with the given applicator brush.
Leave the color on for at least 30 minutes. Longer, if possible, to achieve a dark color and surpass those stubborn grays. Since the color is free of harmful chemicals, this will not have any negative consequences on your hair's health.
Rinse the area with a wet cotton pad and remove all traces of the paste.
Pat the area dry.
Et voila! You have shiny, smooth hair without any grays under 30 minutes. Not only that, but you also saved yourself a costly trip to the salon and the tedious experience of coloring your whole hair. Using Indus Valley Spott Color spares your hair the trauma of undergoing a coloring treatment. It makes you Instagram ready at a moment's notice, without the hassle of washing your whole hair.
If you are someone who has damaged hair from frequent dying, Indus Valley Spott Color is the perfect solution for you. It helps you give your hair a much-needed break while maintaining your hair color consistently.
Let us know what you think in the comments below.
The following two tabs change content below.