SPONSORED
I Was So Worried About My Hair Fall And Then I Adopted This Hair Care Routine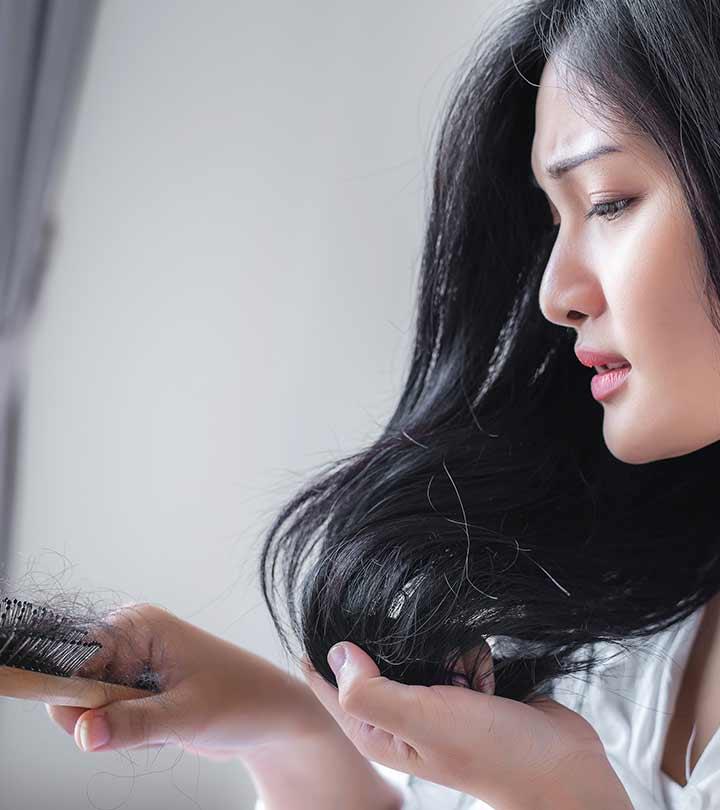 I had always had long, thick hair. It was an asset that I was quite proud of and left no opportunity to display it. My open hair had always given me the confidence to be comfortable in my skin. I colored it a different shade every few months, played around with it — my hair was an integral part of my identity.
It never occurred to me that this asset, of which I was so proud, could fall prey to the elements. And by the time I had this realization, my hair had suffered a lot of damage. From then on, I refused to let my hair open for the fear of hair fall due to breakage. I yearned to let my hair open and hear those compliments again, but I didn't want to endanger it more, so they stayed tied up.
Meanwhile, I was spending a lot of money on hair fall treatments. From medication to serums, from gharelu nuskhas to fancy salon treatments — I tried everything. Some of them did help, but as soon as I stopped them my hair started falling again. I also realized that most of my hair was quite unhealthy. It felt like straw, and even the slightest tug could lead to breakage. It became so much that I started avoiding going out.
The Hair Care Routine That Gave Me My Open Hair Days Back
It was during this time that I met my friend. She was quite close to me but had become very busy after the birth of her first child. During a conversation about childbirth and its aftermath, she told me how her hair had started falling out. I immediately asked her how she rectified it. She told me that the only thing that worked for her was Pantene's Advanced Hairfall Solution.
She explained to me that she had used this brand earlier also, so she wanted to give it a try before spending her money anywhere else. Plus, she was intrigued by this new range because it was formulated with fermented rice water, which was an age-old Chinese haircare secret. In her own words, it had made her hair come back from the dead.
It left me thinking. I had already spent a lot of money on trying out expensive treatments so there was no harm in using this. I went home and looked up this new range online. The entire Pantene Advanced Hairfall Solution range was formulated with the famous Pantene pro vitamin and fermented rice water, which contained 8 essential amino acids and vitamins. This unique combination created a healthy environment in the scalp, which encouraged hair growth. It also nourished hair from inside; strengthening it against hair fall.
The entire Advanced Hairfall Solution range was crafted keeping the problem of hair fall in mind, with different variants focusing on other concerns as well. The different variants included Hairfall Control, which focused on restoring health and vigor to hair; Lively Clean, which was meant to fight grime and restoring shine and health to hair while fighting hair fall.
Then there was Silky Smooth, which was meant to treat dull, brittle hair and give it velvety smoothness. Total Damage Care was created for giving nourishing care to deeply damaged and unhealthy hair, while Long Black promised to give gorgeous free-flowing hair.
I ordered the Hairfall Control variant as hair fall was my main concern. Along with the shampoo and conditioner, I also ordered Pantene Open Hair Miracle, to follow up with my shampoo-conditioner routine. The Open Hair Miracle was one product that I was most excited about. It was a multipurpose, 4-in-one product which performed the functions of hair oil, hair serum, leave-in conditioner, and a heat protectant too!
These three things collectively cost me Rs 485 (Rs, 115 for the shampoo, Rs 180 for the conditioner and Rs 190 for the Open Hair Miracle), just a fraction of what I had already spent on other treatments.
As soon as the products were delivered, I started my new hair care routine in the earnest. I would wash my hair with Pantene Advanced Hairfall Solution Hairfall Control Shampoo and follow it up with the conditioner of the same variant. And after rinsing the conditioner, I would use the Pantene Open Hair Miracle as a serum to detangle my wet hair and reduce breakage. I would do this thrice a week. On the other days, when I was in a hurry, I would use the Open Hair Miracle like a leave-in conditioner so that it could nourish and protect my hair even when I couldn't use the conditioner.
I even swapped my hair oil for Open Hair Miracle. The miraculous treatment provided the same benefits as an oil head massage, but minus the stains and the horrible smell! If I had to use a heat tool, it would even function as a heat protectant helping me style my hair without incurring any damage from the heat. Needless to say, I was a committed fan of this multipurpose product, which fulfilled so many of my hair needs, while giving nutrition and protection to my hair.
But the biggest reason for my appreciation was that I could see a tremendous improvement in my hair, in just fourteen days of starting this new hair care routine. I actually eliminated everything else from my hair care regime and only relied on these three products. I even started carrying the Open Hair Miracle in my bag just so I could have access to my trusty leave-in conditioner cum serum on the go.
It has been three months since I started this new hair care routine, and my hair is no longer limp and lifeless. It has found its earlier glory, in fact, I think it is better than before! Also, I don't see any stray strands on my hairbrushes and pillowcases anymore, so that's a big relief.
I have found my lost confidence and crowning glory again, all thanks to the new miraculous Pantene Advanced Hairfall Solution. If you, too, are suffering from a similar problem, do give it a try. I am sure you won't be disappointed. You can check out the range for yourself by clicking here.
The following two tabs change content below.

Latest posts by Saumya Gaur (see all)