Top 6 Be Bodywise Products with Reviews – Absolute Must-haves for Women's Health & Care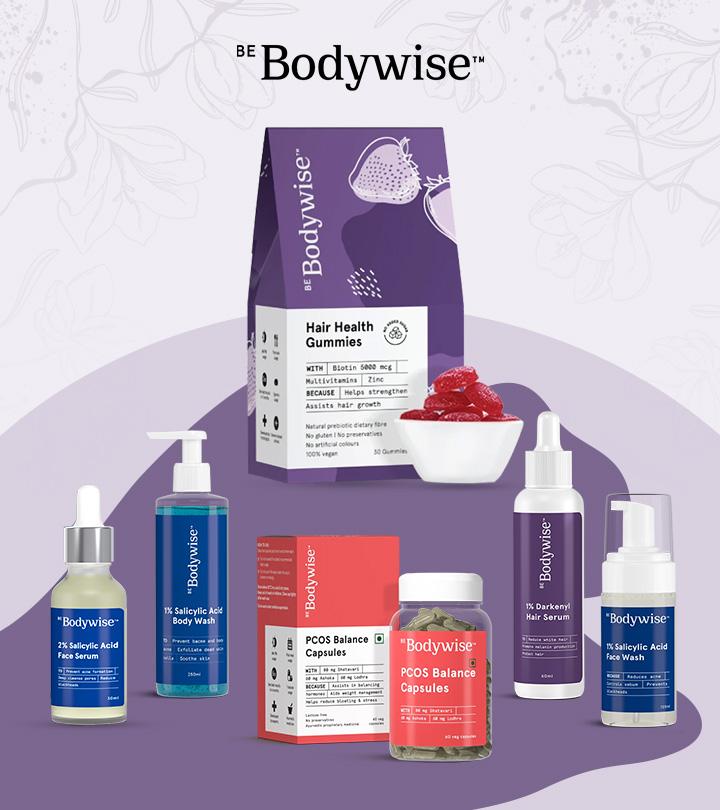 Women indeed have unique health problems. And while pursuing healthy habits will take care of most of your problems, these often take a backseat when pitted against chores, work, and hectic schedules. Thanks to several opinions regarding health and beauty, options can lead to confusion and wrong decisions. Be Bodywise decided to intervene in this space by crafting scientifically designed, research-based informative products, enabling women to make informed decisions.
These science-backed products aim to target problems and provide solutions that work. So, here are the top 6 Be Bodywise products that women everywhere are raving about.
This foaming face wash is designed for women with oily and acne-prone skin. Made with powerful ingredients such as Glycolic Acid and 1% Salicylic Acid, this face cleanser helps remove dead skin and reduce inflammation and oil production by inhibiting oil secretion. Over time, it helps fight skin concerns such as acne, blackheads, and whiteheads. This is a safe and effective way to manage oily and acne-prone skin, leading to healthier and softer skin.
Based on usage, women have rated this product 4.7 stars out of 5 while speaking about its effectiveness in reducing oiliness and acne while being mild on the skin.
This refreshing and rejuvenating body wash is designed for women who suffer from body acne. It contains powerful ingredients such as Salicylic acid and chamomile extract and is suitable for all skin types. Thanks to its active ingredients, it helps to cleanse the skin deeply, addressing concerns such as body acne and strawberry legs while leaving the skin looking and feeling soft, nourished, and refreshed. Women can benefit from this scientifically designed body wash as it helps soothe inflammation and body acne. Those who have used it have strongly recommended it as it helped reduce the appearance of strawberry legs, dark spots, and body acne and gave it a high rating of 4.7 out of 5 stars.
These hair vitamins are chewable gummies containing powerful ingredients such as Biotin, Zinc, and Multivitamins that help address problems such as hair loss, dull hair, or thinning hair. They help protect your hair against damage caused by free radicals, leading to naturally healthy, lustrous, and nourished hair from deep within. Women who have tried this product have found it very effective and spoken positively about its benefits, such as stronger hair, reduced hair fall, and improved hair growth.
This product has received 4.5 stars out of 5, which speaks volumes about its efficacy.
This serum contains 2% Salicylic acid and is great for treating and managing acne-prone skin. It helps prevent acne, minimizes the appearance of the pores, and prevents blackheads and whiteheads by exfoliating inside the pores. It also helps soothe inflamed skin and minimizes the appearance of the pores. Developed by dermatologists, this serum is fragrance- and alcohol-free. Women who have used the product have spoken of benefits such as reduced acne and blackheads, a smoother skin texture, and glowing skin.
The product has also received a high rating of 4.5 stars out of 5.
With 1% Darkenyl, this hair serum addresses premature greying by reducing the density and proportion of grey hair. Darkenyl is a plant-based active ingredient and does not have any side effects. This hair serum is lightweight, non-sticky, and doesn't leave behind any odor, making it perfect for everyday use. This natural yet scientific way of preventing premature greying is a great option for women who do not like artificial hair colors and are looking for something free from harmful chemicals.
Those who have used this product have rated it a good 4.5 stars out of 5, recounting product benefits such as being non-oily, suitable for regular use, reducing greys from appearing, and preventing hair fall, leading to healthier and darker hair.
Infused with the goodness of 18 Ayurvedic herbs, including Shatavari, Ashoka, and Lodhra, these capsules help manage PCOS and related conditions such as acne, periods, and ovulation. They help regularize periods, reduce the appearance of facial hair, help manage PCOS-induced weight gain and diabetes, bloating, help control hormonal acne, and boost ovarian health. Since these capsules have zero side effects compared to artificial hormones, they are a safe and effective way to treat PCOS and its associated symptoms. Women who have tried this product have spoken about its effectiveness in helping regularize periods as well as help reduce other symptoms associated with PCOS And PCOD.
These capsules have received a rating of 4.4 stars out of 5.
Be Bodywise offers scientifically designed products that are co-created by doctors & health experts keeping in mind the problems faced by today's women. The products do not claim to be magical and only speak of proven results that one can see if these are used/ taken consistently.
Be Bodywise puts women at the center of their wellness journey, enabling them to become more conscious, knowledgeable, and at ease in their bodies.
The following two tabs change content below.