SPONSORED
Dry Skin? Here Is What I Did Overnight That Led To Healthy And Buttery Soft Skin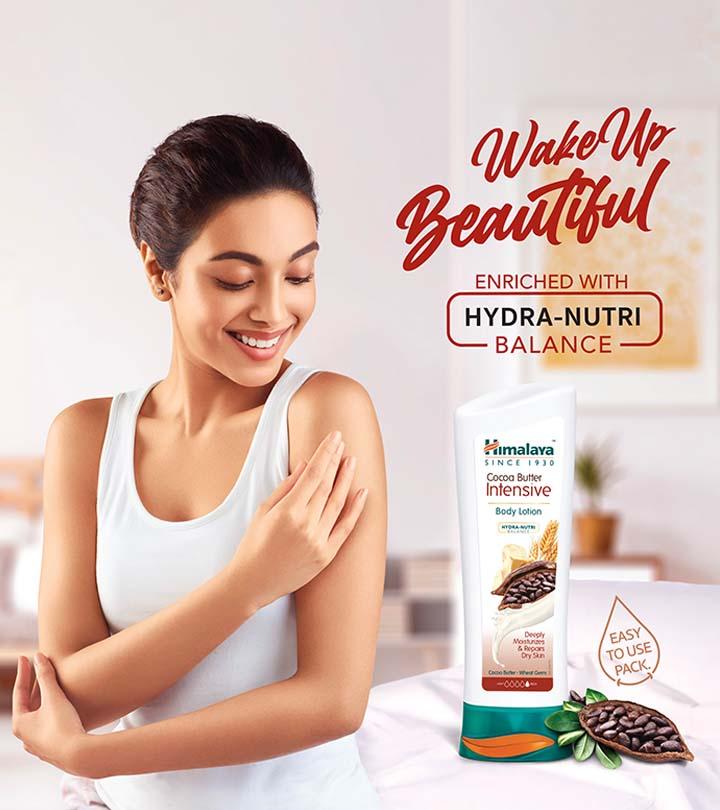 Most people love winters. They enjoy the cool weather, drinking cups of hot tea or coffee, and sleeping under warm cozy blankets. However, that was not the case for me. Unfortunately, I always had very dry skin, which would become worse during winters. I tried many home remedies, like ghee, honey, various oils, but nothing would help. The home remedies hardly worked, leaving my skin almost as dry as it was. Applying oil made my skin feel oily and damaged so many clothes of mine with its stain and smell. Whereas moisturizers would work momentarily, but the cold winds would make my skin dry and stretchy the moment I would go outside.
This skin issue of mine, with time, became so severe that it started affecting my mental wellbeing. At college, friends would tease me at times, call me 'Miss Sukhi' (*here the word sukhi means dry in Hindi), and joke about my appearance as I would always keep my skin covered by wearing full-sleeved clothing, whether at a party or some outing. Also,
I used to envy some of my friend's soft and supple skin and wondered whether I would ever get healthy skin like that.
One day, while conversing with my best friend, she suddenly reminded me of the prom night that would occur in a week. She showed me the picture of a beautiful sleeveless dress that she had ordered for the occasion and asked me what I was planning to wear. I was not enthusiastic, knowing I could not wear something I liked and would have to cover my problematic skin with a jacket or a shrug.
She then told me that she had selected a dress for me, and she felt I would look amazing in it. Well, she showed me the picture, and I loved it. It was a knee-length, sleeveless, and A-line-shaped stunning dress. However, my happiness was short-lived since I realized I needed to cover up myself to hide my dry skin.
I think she read my mind. She smiled, reassuringly held my hand, and told me that I shouldn't worry since she now had a solution to my dry skin issue. There was this particular moisturizer that she had been using for many weeks, and it did magic on her skin. It was different from all the moisturizers she had used and left her skin soft, supple, and nourished throughout the day. She opened her jacket, and I could see how smooth and supple her skin looked. I touched her hand, and her skin felt so soft. She then handed me a bottle of lotion and asked me to try it. It was Himalaya Cocoa Butter Intensive Body lotion. She told me that I would find a difference from the first application itself. Although I was not convinced, I decided to give it a shot.
Just like my friend had advised me, I decided to use it at bedtime. The moment I poured it on my palms, I loved its mild smell and rich texture. It got absorbed quickly into my skin, leaving it feeling softer. Keeping in sync with my past experiences, I anticipated that the effect would disappear in just a couple of hours. However, when I woke up the following day, my skin looked and felt different, much to my surprise. It appeared hydrated and nourished and felt soft and supple to touch. I was amazed.
Watch the video to know more about Himalaya Cocoa Butter Intensive Body lotion: https://www.youtube.com/watch?v=ZCOztow7i6w
I met my friend at college that day, and she could make out from my smile that it worked for me as well. I told her this product works great for dry skin. But how does it work so well? She explained it is mainly because of two ingredients Cocoa Butter and Wheat Germ Oil. While Cocoa Butter intensively softens, moisturizes, and improves skin's texture, Wheat Germ Oil, an essential source of Vitamin E, nourishes and boosts elasticity. She also told me that owing to its Hydra-Nutri technology, it provides night nourishment which helps repair dead cells, leading to soft and supple skin.
I started using this product twice a day, after a bath and before going to bed, and within a week, I was absolutely in love with my skin. It felt butter soft and nourished, all day, all time. When I would wake up, I loved it all the more because I had never woken up to such soft, healthy skin.
Soon the date for prom night came, and I wore the dress selected by my friend. For the first time, I walked into a party feeling so confident about the way I looked. My other friends, who otherwise would tease me for my skin, now started coming up and complimenting me on looking so good. They were really surprised to see such a change in my skin in such a short time. They started asking me what I was using to get such buttery soft skin? I smiled and told them, "it's magic!".
The following two tabs change content below.