SPONSORED
It's Not A Lockdown On Beauty! How To Treat Yourself To A Safe Salon Session At Home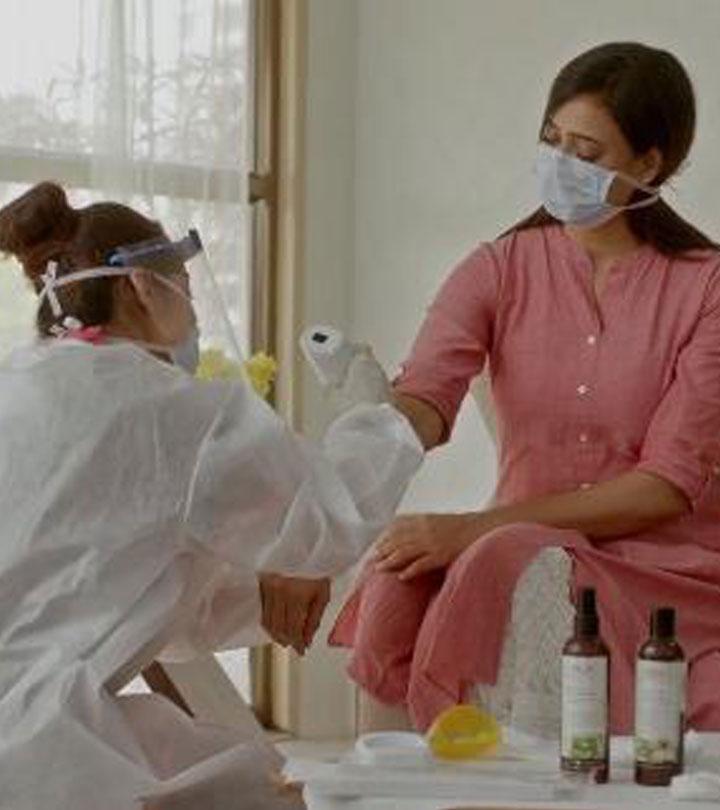 Ever since the lockdown was declared, we have come to realize the value of certain services we always took for granted. Be it your local pet store, or the very reliable taxi service, we never really understood how much these made our lives easier. A spa day or a trip to the salon is an inevitable part of a modern woman's self-care package. After all, don't we deserve a little pampering for all the good work we do?
Now that salons have either been shut or considered unsafe, we can no longer pursue this soothing habit. Some of us are spending time reminiscing about the perfect eyebrows or longing for a haircut. But, do not despair. We might have an easy and practical solution for you.
Some of us would rather leave such things to the experts. If you are a person who does not want to compromise but wants to enjoy a safe, hygienic, at home salon experience, then try Urban Company.
Urban Company has won the hearts of its patrons with its nationwide presence and reliability. 12 Lakh women in India use Urban Company. You can choose the salon services you want on their app and have an expert beautician at home. After the pandemic was declared, Urban Company has reinvented its services to put safety first.
All the beauty professionals from Urban Company are well-trained and have hands-on experience in the field of beauty. In addition to that, they undergo a special 7-day hygiene and safety training program as per WHO guidelines. Also, the use of single-use products and disposables are practiced to improve safety. In addition to that, equipments are sterilized in front of the customer. Low-contact techniques are used for waxing and threading to provide maximum safety.
The beauty professionals have been equipped with protective wear such as face shields, coveralls, masks, and gloves and are required to wear them while at work. They are also subjected to daily health checks. The expert will provide you with the record of their daily temperature readings and the "safe" status on the Aarogya Setu App before starting the job.
Apart from the safety features, many reasons make Urban Company stand out. Ease of access and assured expertise are definitely among them. You can book a session in a few simple clicks, and get beauty services according to your preference. With their transparent and prefixed pricing, unreasonable and hidden charges are out of the window.
While the extended lockdown has left us reeling, it is too early to say that we have recovered. We are yet to get back on our feet on many fronts, and it is still not completely safe to venture out. If you want to catch up with your salon sessions, but are vary of the risk, Salon at Home is your safest bet. With an impressive pool of resources and expertise, Urban Company is one of the best in this field.
There are ups and downs to staying at home for a long time. From unscheduled Zoom meetings to social isolation, there may be a number of things that make you feel frustrated. Luckily, you can now remove "no salon" from that list. Staying at home can easily become an excuse to be in your jammies day after day. However, you should not have to take a break from looking your best. Schedule your Salon at Home session today at Urban Company.
How badly did you miss going to a salon during the lockdown? Are you considering a salon at home? Let us know how it goes!
The following two tabs change content below.

Latest posts by Sreethu Sajeev (see all)