SPONSORED
One-Stop Solution For Those Worrisome Acne Attacks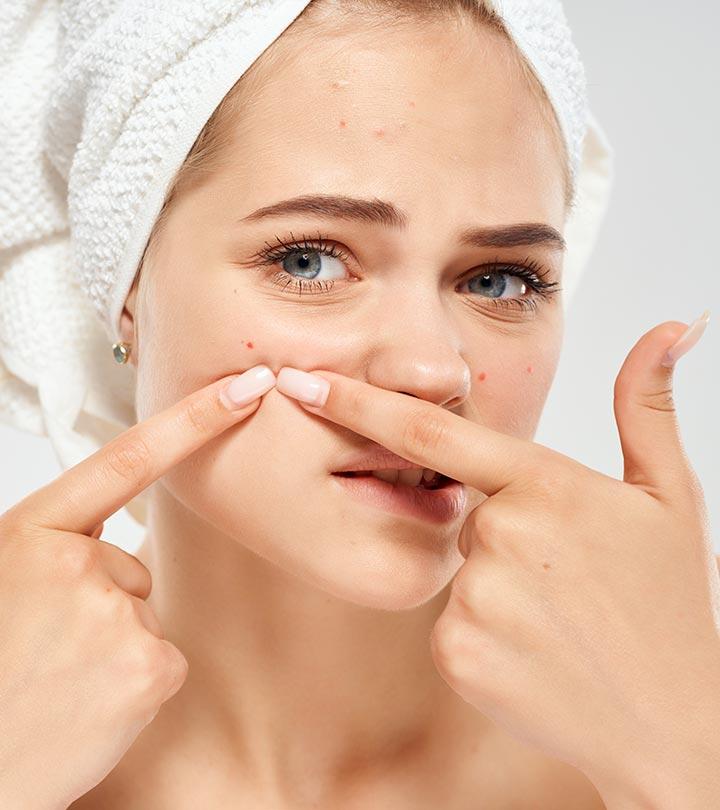 There were times when I was so conscious about my skin, that I would put a layer of make-up to just go and buy milk from the neighborhood shop. My jawlines and T-Zone was covered with acne and red spots. Some of these zits were so big and red, it started to look frightening.
I am sure there are many out there who can relate to this image and the frantic search for remedies in a situation like this. Like many, I have rushed to the bathroom to prevent that newly appearing zit by popping it or applying toothpaste. I even changed my morning drink from my favorite extra cream cafe latte to a healthy papaya shake. I attended boring lectures on healthy diet and applied multiple face packs that promised to solve my problem.
You won't be surprised when I say this: nothing worked effectively. Then I came across Aegte Oil Free Anti-Acne Treatment Gel on social media. Being the skeptic that I am, I researched the product and ordered it online.
Aegte Oil Free Anti-Acne Treatment Gel comes in an attractive green bottle and packs a punch. Instead of just treating acne, it ambushes the causes of acne – oily skin, and bacteria. It also contains active cooling agents that reduce acne and bumps. It controls the growth of bacteria and regulates your sebum secretion, which is the primary cause of oily skin. Therefore, the gel is ideal for oily skin like mine. Its non-sticky and lightweight formula absorbs fast into your skin.
I started noticing the difference within a month. There were lesser breakouts. By the second month, there were no new zits on my face. In addition to that, I noticed that my scars from previous zit invasions were fading away. My T-Zone, which was permanently under acne attack, was becoming less oily and clearer.
The credit goes to Aegte Oil Free Anti-Acne Treatment Gel. Free from sulfates and parabens, the gel is made from natural ingredients such as turmeric, nutmeg, camphor, tea tree oil, and cucumber. When used as a sleeping pack it soothes and relaxes the skin. The result is a fresh, radiant, glowing face in the morning.
It is also very easy to use. Wash your face to remove the excess oil and dirt. Then pat your skin dry. Squeeze out few drops of Aegte Oil Free Anti-Acne Treatment Gel and slowly massage it all over your face till it gets absorbed into your skin. You can also use it as a night face pack. Apply a thin layer of the gel all over your face and go to sleep. Wake up in the morning with a relaxed and radiant face.
My face no longer looks scarred and red, and I am grateful to Aegte Oil Free Anti-Acne Treatment Gel for that. Its cooling formula soothes my skin in addition to clarifying it from old scars. The gel has rid my T-Zone and jawlines of those aggressive pimples that marred my self-esteem. Even if I do get a zit, I am not overly worried about it. It's nothing a bit of self-care and hydration won't solve.
I finally feel confident enough to step out of the house without any or minimal make-up. This amazing product rejuvenated my skin over the months. If you would like to have the same experience, do add Aegte Oil Free Anti-Acne Treatment Gel to your beauty kit today.
The following two tabs change content below.

Latest posts by Priyadarshini Dawn (see all)