SPONSORED
Pamper Yourself With Salon-Like Hair Spa At Home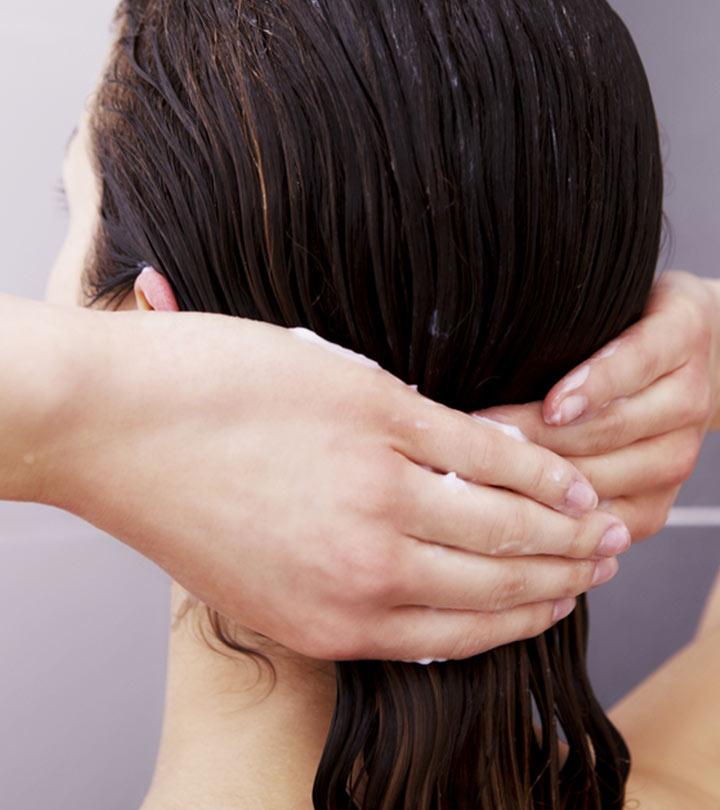 With the ongoing pandemic, social distancing has become the new normal. Our fight against the virus has forced us to undergo extensive lifestyle changes in the past few months. We saw our favorite restaurants, malls, and salons being shut down, and most of us shifted to work-from-home. We saw how quarantine made us learn new things that we otherwise took for granted. Some of us learned how to cook while others became pioneers in giving themselves a complete makeover or a haircut.
With the virus forcing us to stay at home, most of us miss out on the pleasures of "Me" time; for example, going to a salon for a spa treatment. After a long week of work, all of us deserve some time to relax and rejuvenate. Moreover, spa treatments are essential for the proper nourishment of our hair. Not being able to get a spa for months can make frizzy hair go wild. But we have the perfect solution for you—Hair Ultima Spa by Indus Valley, which gives you a foolproof salon-like spa treatment at home.
Let's look at why Hair Ultima Spa by Indus valley is ideal for a hair spa at home.
Repairs Damaged Hair
Life before the pandemic required us to be out and about for various reasons. With the city air reeking of pollutants, there is constant damage to our hair. This may have left us with frizzy and damaged hair, which is very difficult to manage.
The herbal ingredients of Hair Ultima Spa by Indus Valley conditions and revitalizes damaged/dry hair, add volume and texture. The hair mask is chemical-free, safe to use as a conditioner regularly, and is ideal for managing curly hair.
Deep Root Nourishment For Hair Growth
Constant styling, straightening, and curling can damage the hair, often making it dry and frizzy. Hair Ultima Spa by Indus Valley helps to revive your damaged hair by bringing back its bounce and shine. The cream-based hair mask helps with the deep nourishment of the scalp and hair while strengthening the hair follicles. With components such as methi oil, basil oil, and wheat-germ extract, the hair mask helps restore the natural growth of hair and bring a glow to it.
Stimulates Blood Circulation
Without proper blood circulation in the scalp, hair follicles tend to become weak and eventually break off leading to hair fall. The Hair Ultima Spa by Indus Valley has essential nutrients contained in lavender, neem, coconut, and almond oil, which stimulates blood circulation in the scalp.
Take a generous amount of the hair mask on your palm and massage gently over your scalp and hair roots. Massaging your hair will stimulate blood circulation in the scalp and detoxify the cells. Leave it on for 20-30 minutes and wash it off. This will make your hair grow thicker, healthier, and longer.
Can Be Used Regularly
The Hair Ultima Mask by Indus Valley can be used regularly to treat our damaged and weak hair. It cleanses the scalp of grime, thereby promoting hair growth. The hair mask helps in maintaining frizz-free hair all day long and adds a beautiful shine to it. Apart from its multiple benefits, it is incredibly beneficial in improving the texture of the hair.
Easy To Use
The Hair Ultima Spa by Indus Valley can replace your usual after-shampoo conditioner. The hair-mask consists of cetyl alcohol, which helps to retain the natural moisture of the hair, add volume, and keep it smooth and shiny.
The hair mask is also very easy to apply. You can attain soft and bouncy hair in three, simple steps. Wash your hair with a mild shampoo to get rid of the impurities. The second step is to dry your hair with a clean towel and apply the hair mask on the hair strands. Massage the scalp and leave the mask on for 20-30 minutes. Lastly, rinse your hair thoroughly for soft and glossy hair.
With the onset of the Coronavirus pandemic, social-distancing has become the new norm. Public spaces are still at risk of contamination, and frequent trips to the salon are associated with a high risk of contracting the virus. However, with a product like Hair Ultima Spa by Indus Valley, you can enjoy salon-like bliss at home. This unisex hair product is available at a very affordable price and is a worthy substitute for chemical-based hair conditioners and salon spa. Enjoy your hair spa treatment at home, and stay safe.
Do you miss the regular trips to the salon? What alternative have you adopted in the lockdown? Tell us in the comments!
The following two tabs change content below.