SPONSORED
Get Seductive Jet-Black Hair the Organic Way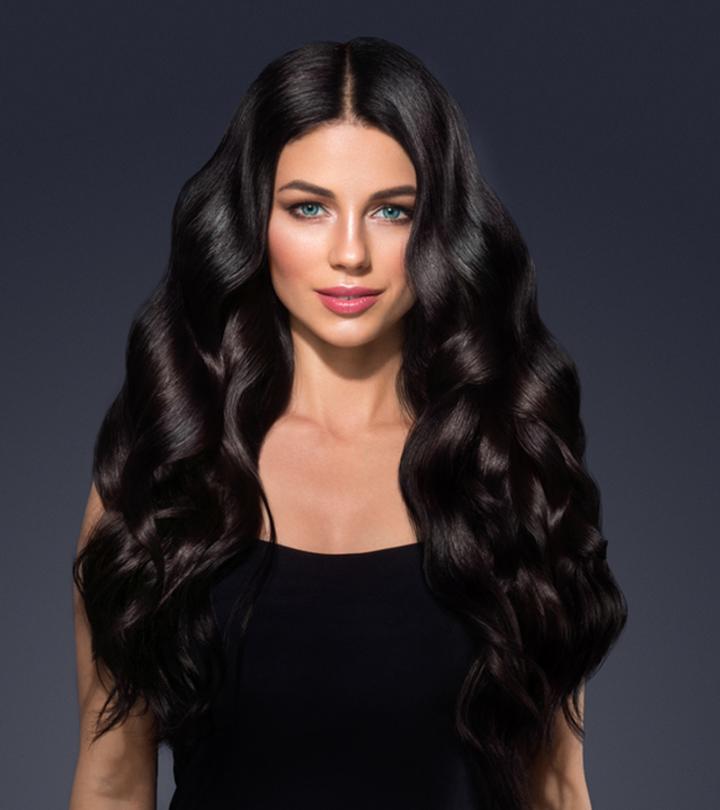 Want to get that perfect jet-black look but scared of the ill consequences of harmful chemicals on your hair? Indus Valley has the perfect solution for you.
Hair coloring frequently leads to damaged hair. Your hair may also become frizzy, unmanageable and brittle, not to mention the increased hair fall. With Damage-Free Indus Valley Gel Colour Black you can now ensure that your coloring experience remains free of harmful chemicals, thereby preventing hair damage. The organic, certified ingredients in Indus Valley Gel Colour Black also restore damaged hair by providing root-to-tip nourishment. Made from certified organic natural herbs, it gives you smoother hair with damage-free results. Indus Valley Gel Colour Black gives your hair that luxurious and vibrant shine, thereby achieving that jet-black "Cleopatra" look.
Free From Harmful Chemicals:
Presenting the Indus Valley Gel Colour Black box that offers a DAMAGE-FREE way to color your hair. Indus Valley assures that the color is free from harmful chemicals such as ammonia, PPD, and bleach. Ammonia-based chemical dyes swell the hair cuticles and transform the hair color from within. While ammonia damages the hair shaft which leads to hair fall. Indus Valley Gel color Black is ammonia-free, hence damage-free.
Hydrogen Peroxide bleaches your hair indiscriminately, whether Gray or Black that's why such hair colors turn even your normal black hair to gray. On the contrary, Indus Valley Gel color Black produces oxygen that only boosts the coloring process. That's why Gel color can never turn your natural Black Hair to Gray. Absence of bleach ensures that your hair receives the penultimate shade of black when your hair is treated with Indus Valley Gel Colour Black. Hence, Gel color Black for hair helps you retain your hair's natural blackness without compromising your hair's health.
Organic Ingredients:
The Indus Valley Gel Colour Black for hair is made from organic certified ingredients such as protein and natural herbs or extracts. The nine herbs and botanicals added in Gel color provide your hair with natural shine, health, color and vibrancy. The organic nutrients of the hair color penetrate your hair strands to shield it from harmful elements like UV rays, pollution and dirt. While the combination of the nine herbs ensures that your hair retains its vibrancy. The hair color is also highly recommended by doctors.
What's In the Box:
Indus Valley had all your coloring needs in mind while creating the Indus Valley Gel Colour Black box. Therefore, the box comes equipped with fulfilling all your hair coloring needs:
Base Honey Gel Tube: Enriched with nourishing aloe vera, orange and botanical oils, this gel tube helps you achieve that honey-like consistency in the coloring paste. Additionally, this gel also conditions your hair, eliminating the need to use a conditioner or hair spa after coloring.
Base Natural Hair Color Sachets: Every Indus Valley Gel Colour Black box comes with four sachets of natural hair color. This color is made from certified ingredients like organic amla, basil, coconut oil, and henna. The hair color guarantees smooth hair texture while retaining its vibrancy.
Color Protective Shampooing Conditioner: The aloe vera and soya-based shampoo + conditioner protects your hair from potential damages caused by heat or dirt. Penetrating every hair strand, this shampoo + conditioner gives long-lasting, root-to-tip protection. As it is herb enriched, you don't need to worry about additional conditioning, it will give you a smooth hair texture and a glossy finish naturally.
Natural Hair Color Conditioning Spa Masks: Enriched with conditioning herbs, these spa masks are free from chemicals and give you the much needed extra conditioning after coloring. Applying these spa masks to your hair will restore your damaged hair, giving an extremely smooth finish to your hair.
How To Apply:
Pre-shampoo your hair and towel dry. Mix sachets of hair color powder and gel tube in a plastic bowl (quantity depending upon your hair length) with glove-covered hands. One sachet with quarter gel tube for neck length, and more quantity (as per the sections marked in the gel tube) for longer hair.
Apply the mixture with the help of 2-in-1 applicator brush. Partition each section using a comb. Apply the mixture to cover the gray hair and the rest of the hair from their roots to their tips. Keep it on for 30-35 minutes.
Wash your hair under running water. Again wash it off using color protective shampoo (available in the box).
After shampooing, apply Hair-Eaze Spa Mask to dry your scalp and hair for smoothening and conditioning. Rinse with water and towel dry.
You may replace any chemical hair color easily with Indus Valley Gel Colour Black which could give you luxurious, rich-black and vibrant locks. Specifically designed for color users who are victims of damaged hair, it assures chemical-free treatment and restores the health of your hair. The Indus Valley Gel Colour Black is hypoallergenic and is certified with Bio-Natural. It has been tested in the laboratory for safety and purity. Strictly against animal testing, the Indus Valley Gel color Black is recommended by doctors worldwide.
Why don't you try out the seductive, black look the Indus Valley way? The organic, nourishing, and vibrant finish is just a coloring session away. Don't forget to tell us about your experience. Share your thoughts with us in the comments below.
The following two tabs change content below.