SPONSORED
Upcoming Bridal Jewellery Trends For 2021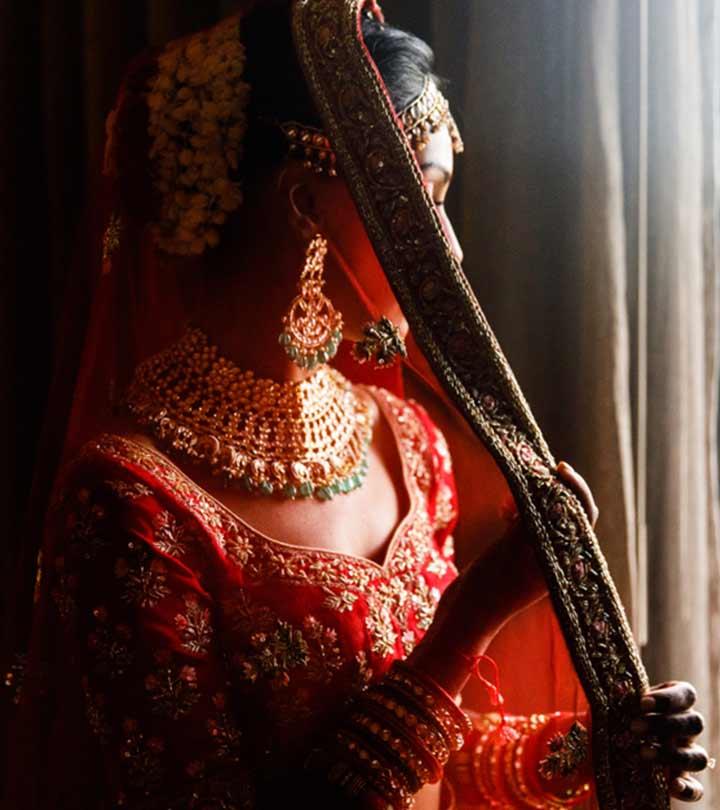 The perfect bridal look is not an overnight phenomenon. It's what little girls dream about as they evolve into strong, beautiful women. After all, the wedding day is an exceptional event in anyone's life. It's the day a woman officially declares to the whole wide world that the lucky man next to her is her partner for life, through thick and thin. As you can imagine, every bride would want to look perfect on a special day such as this— a dream that comes to fruition with the ideal groom and the perfect ensemble.
An important part of assembling the perfect bridal attire is picking out bridal jewellery that complements your chosen look. Shopping for bridal jewellery is unmistakably one of the most exciting aspects of getting married. Since wedding jewellery is meant to be timeless and remarkable, it may be wise to keep track of the varying trends around the world before investing. After all, wedding jewellery is something most brides cherish forever. Not to forget the pride and joy you feel each time you wear it for a social gathering or a party, even after your special day.
If you are going to be a bride this wedding season, here's a glance at the bridal jewellery trends that are most likely to be in style in the upcoming year.
Almost a choker but more comfortable, collar necklaces help to show off your dainty collar bones. It hangs comfortably at the base of your neck, defining the shape of your face. You can either go for a simple gold band or one that is embellished with colorful gemstones. Based on your choice, you can wear the collar necklace to layer up or just use it as a solo statement piece.
For ages, pearls have been known to symbolize romance, wealth, purity, and wisdom. It will be no surprise if pearls make a comeback in 2021, as brides are getting smarter about their investments. The best thing about pearl jewellery has to be their versatility. A pearl necklace or bracelet goes with everything— whether you are dressed for a wedding, a party, or heading out with your friends for a fun outing. Furthermore, pearls are timeless and are associated with elegance.
Uber-long pendants are distinct pieces of jewellery that can be worn in many different ways.  You can wrap it around your neck twice to wear it as a collar necklace, or you can use it to layer up with chokers or other collar necklaces. It also serves as a bracelet or hair accessory, depending on the style you choose. To make it more personal, you can also choose a pendant that is symbolic of your relationship with your spouse or the new journey you are about to begin.
Colors reflect your personality. While traditionally, brides wear grand but mellow golden jewellery, bold colors are a new way to express the bride's personality and tastes. Bold colors give you more space to be creative with your jewellery choices. The 21st century has ushered in a new age of brides who are independent, informed, and opinionated, and wedding attires are consequently changing. What's a better way to display that than expressing your personality through the jewellery you choose to wear on your wedding day?
If you are someone who prefers an old-school, time-tested wedding look, this might be good news for you. Vintage jewellery is making a comeback, and we already saw trends like pairing vintage pieces with modern-day clothes like dresses or pantsuits. However, instead of painstakingly acquiring old, vintage jewellery, you can go to a good jewellery brand that has designs inspired by vintage creations.
Layering one's rings has been popular in recent years and throughout 2020. However, we have also seen a rise of chunky statement rings that make your fingers look dainty and stylish. You can layer two chunky gold bands together or go for a statement ring with a floral motif. Alternatively, a huge gemstone that represents a memorable aspect of your relationship with your partner may also be a great choice.
Your wedding day presents a chance to showcase your style and personality unapologetically to the world. Wedding jewellery nowadays is also about comfort and style as it is about traditions. If you are looking for a one-stop-shop where the traditional meets the contemporary halfway, take a look at the designs from Tanishq. The exquisite collection Rivaah from Tanishq features designs that celebrate Indian bridal heritage across the country as well as the changing preferences of contemporary brides.
If you think we missed any of the upcoming trends on bridal jewellery, share your thoughts with us in the comments below!
The following two tabs change content below.