SPONSORED
Worried About Gray Hair? Give Yourself A Makeover With This Beard And Hair Color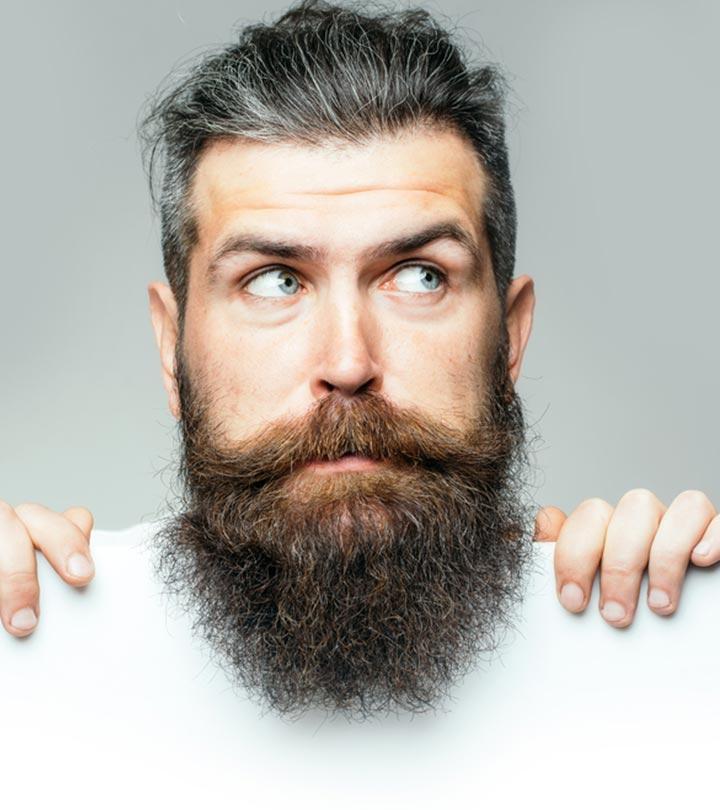 A graying beard and hair pose a multitude of challenges for a man. To a certain extent, the whites symbolize your wisdom and gravitas. But it may also make you look far older than your actual age. Not to mention how the silvery strands creeping out might act as a confidence killer when you are on a date with your significant other.
Growing old in itself serves as a shock to the mental and physical health of a person. Nobody wants to look into the mirror and see themselves going frosty when so much is left to achieve in life. To talk about the reality, only a few can successfully pull off George Clooney's salt-and-pepper look. Even fewer would willingly want to go gray peacefully.
Since trimming and shaving aren't going to be an option for all, you might have to turn towards dying your hair and beard. After a bit of research, we have come up with a good solution for you. The Organic Beard and Hair Colour by Indus Valley covers your grays and makes you look more youthful.
Let's have a read on the many perks of the Organic Beard and Hair Colour by Indus Valley.
Made Up Of All Natural Ingredients
Many men often claim that beard and hair dyes have caused them severe allergic reactions, with some cases being extremely critical. One of the reasons behind this is the presence of allergens that cause swelling, itchiness, and sometimes chemical burns.
Indus Valley Men Organic Beard and Hair Colour is packed with natural ingredients such as Henna, Amla, Fenugreek, and Chamomile, which are incredibly beneficial and does not cause any damage to your beard and hair. It is entirely plant-based and helps in softening and thickening your hair.
No Ammonia
Unlike most other beard and hair dyes, the Organic Beard and Hair Colour by Indus Valley doesn't contain ammonia. The presence of ammonia causes itchiness and irritation to the skin. However, Organic Beard and Hair Colour by Indus Valley is imbued with antioxidants and conditioning ingredients such as fenugreek. These act as a conditioner and darken the hair color and also provide a long-lasting and natural color. The product works well for men with sensitive skin, as it is free from all synthetic chemicals.
Gives You An Organic Look
Most men want their beard and hair dye to look as natural as possible. Nobody wants their beard or hair to look artificial or have a noticeable tint instead of a low-key natural shade. It is, therefore, advisable to select the dye that best suits your style and hair color.
With a product like Organic Beard and Hair Colour by Indus Valley, your worries can be solved. It gives you an organic look, thanks to the natural ingredients present in it, making you look youthful and natural. The hair dye is available in different shades such as dark brown and soft black.
Easy Application
Organic Beard and Hair Colour by Indus Valley is very easy to apply. Start by cleansing your beard and hair with a mild shampoo to remove the dead skin skills and to nourish the follicles. Cleansing will help lengthen the amount of time your hair retains the dye. Wash off the grime and residue, and pat down with a clean towel. Style your beard with a razor. Don't forget to protect your hands before dying your hair. Always wear gloves to avoid irritation and stains.
Take a generous quantity of the color in warm water. Proceed to mix the solution until it achieves a paste-like consistency. Apply the paste on your hair with an application brush and employ up-and-down strokes to ensure that all the visible patches are covered. Allow the dye to sit for around 40-60 mins for it to work its magic. You can also decide on a second application, if necessary. If satisfied, rinse the dye off thoroughly with water and pat dry with a towel.
Dyeing is a perfect solution for men who like to experiment with different styles. It is totally up to you to decide if you want to go for a more subtle dye color or other colors like red or brown. If you are a serious bearded man, a natural hair dye is the most effective way to love and care for your beard and maintain it at its best.
We cannot stop or avoid the process of aging. Some people are fine with their visible gray hair, but for some, it might be too early to look old. You may not be able to stop gray hair from appearing, but with Organic Beard and Hair Colour by Indus Valley, you can surely prolong the time they take to come back.
Do you struggle with gray hair? What remedy or hair color do you use? Let us know in the comments!
The following two tabs change content below.

Latest posts by Sudeshna Chakravarti (see all)