10 Fantastic Tips For Keeping Your House Perfectly Clean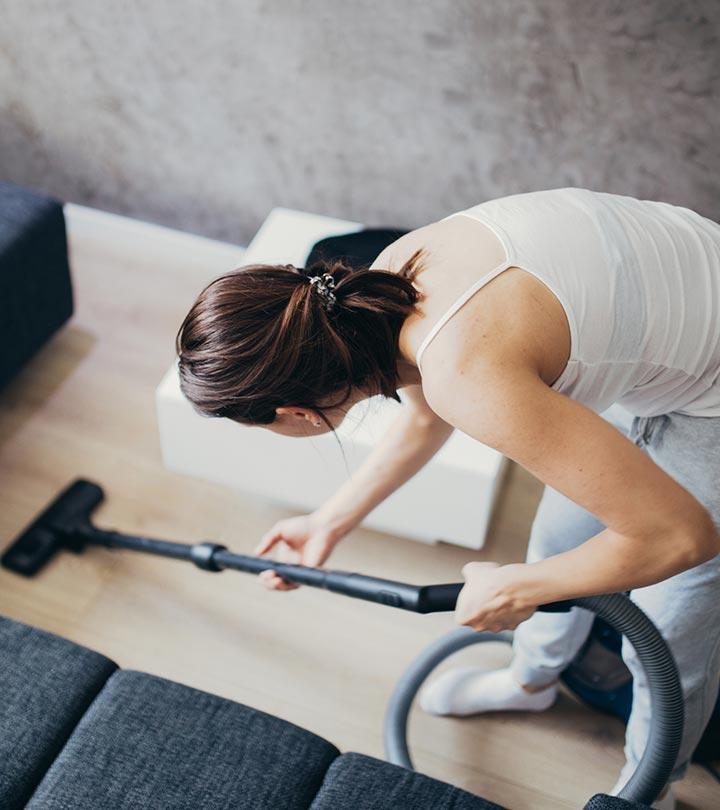 Cleaning your house is a daunting task. There are so many nooks and corners, cupboards and clutters that it takes efforts and planning to do it efficiently so that maximum work is done in the least time. One has to think about how to go about cleaning, where to begin, how to tackle the stubborn stains, and how to keep it that way for the longest time possible. It is a good idea to follow a schedule so that slots of cleaning within the daily or weekly timetable are utilized systematically, without causing too much of exhaustion.
The fruits of hard work are sweet, and the same can be said about cleaning as well. A house that is spic and span is welcoming and heartening. One intends that it always stays that way, but the house has to be properly maintained to keep things in their best shape and order. So, we are here to help you with some ideas that you can use to keep your house sparkling clean.
1. Refurbishing A Wooden Table
The main ingredients of this magic formula are olive oil and vinegar, which should be mixed in equal parts. Dip a soft piece of cloth in the solution, and gently rub the wooden surface of the table with it. In no time, the table will look smooth and free of any scratches.
2. Restoring The Whiteness Of Pillowcases
The washing machine should be one-third full with very hot water. To this water, add laundry washing detergent, dish washing detergent, and chlorine or natural bleach (all mixed in equal parts, approximately 1 cup). Half a cup of Borax should be added to the solution.
Once the ingredients are fully dissolved, one wash cycle can be run. It is advisable to put not more than two pillowcases at a time as they absorb a lot of water and turn too heavy for the spin function.
3. Cleaning Cupboards
Cupboards and cabinets are exposed to more grease and dirt. An effective way of removing grime and dirt from them is to mix one portion of a vegetable-based oil with two portions of baking soda. It can be applied with a soft brush or cotton to gently clean the surface of the cabinets and cupboards.
4. Removing Limescale Off Taps And Showers
It is a persistent problem, where limescale deposits lower the flow of water from the taps and shower heads. To manage it, dip a piece of cloth in a mixture of one portion of vinegar and three portions of water. Keep it tied around the shower and/or tap for an hour or so to make them sparkling. In case the limescale is stubborn to remove, use only vinegar, putting it in a polythene bag and tying it around the tap head or shower head dipped in it.
5. Cleaning The Surface Of The Iron
To clean the surface of the iron, put a piece of paper over the ironing board and sprinkle some salt on its surface. The iron should be turned to maximum power (without the steam mode) and pressed on the salt. The dirt on the iron surface will come out very easily.
6. Cleaning Cast Iron Utensils
To clean a rusted cast iron utensil, wipe it with a damp piece of cloth. After drying it, some oven-cleaning detergent/ solution should be smeared over its surface, and the utensil should be closely packed in a bag for a day or two. After the item is taken out, it can be cleaned with a steel scrubber, and if required, some sea salt can be rubbed on its surface to remove any additional rust. If that doesn't show results, vinegar can be used in its place, which is highly effective in removing any stubborn rusting. However, it should be used with care since it can damage the surface of the utensil.
7. Moulds And Mildews On The Wash Basin
The remedy for mould and mildew is bleach. Take some small cotton balls and put them into a cup of bleach. Then, place the cotton balls on the mouldy spots and leave them on overnight. Most of the moulds and mildew will be cleared by the morning. If there is any mould remaining, it can be cleaned using a toothbrush.
8. Removing Grease And Grime From The Stove Grates
Grease and grime can be removed from the stove grates with the help of ammonia. The grates can be put into a plastic or polythene bag, along with some ammonia soap, cleanser or detergent. The packet should be left closed for about 12 hours. Then, the grates can be rinsed clean.
9. Cleaning Silver Cutlery
It is surprisingly easy to clean silver cutlery or bowls using aluminium foil. One has to line the sink bowl with aluminium foil. Then, pour boiling water over it along with some salt. The silver articles should be completely dipped in the water, and they will come out sparklingly clean after 30 minutes.
10. Cleaning Microfibre Couches/Sofas
Fabric or microfibre sofas can be cleaned using a white bristled brush and some spirit. You can use a small amount of baking soda to remove any unwanted smell or odor.
These were some handy tips that can save you time, energy, and effort the next time you decide to go on a cleaning spree. It can be really helpful to keep the house neat tidy and ready for you or the guests to have a great time indoors.
If you are aware of any other tips, let us know in the comments section below.
The following two tabs change content below.