10 Adventurous Alternate Career Paths For The Adrenaline Junkies Out There Everyone dreams of an exciting career path at least once in their lives. But it is very rare for people to actually achieve that dream or they simply are too scared to actually go for it. You're definitely not the only one who loves seeking adventures. The daily din of a 9-5 desk job can make anybody yearn for a change of scenery. If you're one of those people who just cannot sit still and see themselves behind a desk, there might be other options available for you. From traversing across deserts to get the perfect shot of that sand dune for a nature-related brochure to chasing after tornadoes across the USA, there is a job for everyone. If you're looking for a job that doesn't require a suit and tie and keeping up pleasantries, we've got a few options in store for you. Check out this list of ten adventurous jobs that will keep the adventure lover in you satisfied:
1. Nature Photographer/ Videographer
For all you photography enthusiasts out there who love to shoot, this is the job for you. If you want to do something that is a little more fun and exciting than a wedding or fashion shoot, you should consider nature photography. Of course, having prior knowledge on how to use a camera and other shooting products is always a plus, but you can pick it up pretty quickly if you have the right attitude. You can gain experience by freelancing or working full-time for travel magazines and then move on to bigger platforms for full-fledged inter-country travels.
2. Safari Guide
To succeed at this job, all you really need is a deep thirst for adventure (which we're assuming you already have since you're reading this article) and a bit of prior knowledge about nature. If you've worked in the customer service line of work, interacting with clients should come to you naturally. If you're an animal lover, this is the perfect job for you as it will involve interacting with the most beautiful of exotic animals front and center. You will get to observe their beauty in their natural habitat.
3. Scuba Diving Instructor
This job takes swimming with the fish to a whole another level. If you've gone scuba-diving before then you know that it is an incredibly enriching experience and something that should be on everyone's bucket list. So why not take your love for the open seas a step further by training to be a scuba-diving instructor. Training would be super fun and you can meet new people who have similar tastes in exploring the sea. What is better than explaining passionately what you love? Like Katrina's character in Zindagi Na Milegi Dobara, you will need to guide terrified and nervous divers and show them the beauty of diving and the underwater world of all kinds of organisms.
4. Watersports Instructor
If you're someone who is really into watersports and lives for the open seas, then this is the job that's perfectly suited for you. All you really need to do is take a few courses, get some practice and go around surfing and waterskiing. Of course, you need to know how to swim before you can attempt to do this job. If you have a penchant for the hardcore grind, you can be a professional in no time.
5. ESL Teacher
ESL is English as a Second Language. If you're keen on traveling and exploring different parts of the globe, you can definitely consider enrolling as an ESL teacher. Of course, it is essential that you are proficient in the language and are patient and open to taking time to teach students. This would be a fun way for you to meet new folks, interact with unique, diverse cultures, and also check off places on your travel list.
6. Cruise Ship Employee
For this job, you will probably need to have some knowledge of customer service and be able to handle emergency situations. Working on a cruise ship will take you on a tour of the world and you will get to visit a diverse array of destinations. This job will let you explore a lot of cultures and places. Some types of jobs can be – Deck or technical seafarer, security or environmental officer, hotel service manager, food and beverage director, etc.
7. Traveling Yoga Instructor
If you are a yoga enthusiast and wouldn't mind working in that field, then you will truly enjoy this routine. For all you yoga lovers out there, working as a traveling yoga instructor would be a truly fun way to earn money. You will get to learn something new every day and travel all across the world while getting to meet some interesting new people.
8. Theme Park Ride Testers
Are you a lover of rollercoasters (because SAAAME)? Do you like to believe that danger and you go hand in hand? Well, what better way to seek thrills than to become a theme park ride tester. This interesting job involves far more than just going for a ride and is surely as scary as it is fun, but if you are someone who loves theme parks a lot, this is the job for you. It would be fun to charge up the riders before you set them up for an adventurous ride!
9. Base Jumping Instructor
If you love the adrenaline rush that comes with jumping from an unbelievable height of 15,000 feet, then base jumping and skydiving are the jobs for you! You can't get more dangerous and thrill-seeking than working as a skydiving instructor. The job does require some amount of training but it shouldn't take too long. It will let you see gorgeous locations from a birds-eye perspective and what more could we ask for. The best part is you can apply in any desired country if you are fantastic at what you do!
10. Storm Chaser
Storm chasing is a job that probably tops our list for being the scariest and danger-driven. Since mother nature is absolutely unpredictable, we can understand why most people are hesitant about taking up the job. Getting the perfect position would require a mix of sheer luck as well as strategic planning. In the end, it could be the only thing keeping you from dying.
Not every job is made equally and some of the jobs featured on our list may be more dangerous than others. However, the only thing that does matter is that you enjoy what you do. All you gotta do is make up your mind for all the obstacles and be that cool hipster that you always dreamed of becoming. Do let us know which of these jobs you would enjoy the most in the comment section below!
The following two tabs change content below.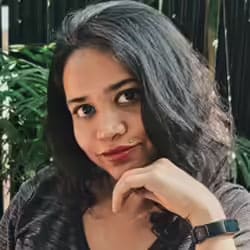 Niharika has a passion for all things art, music, and travel. During her spare time, she likes experimenting in the...
more