Everything You Need To Know About Incorporating Clean Beauty Into Your Skincare Routine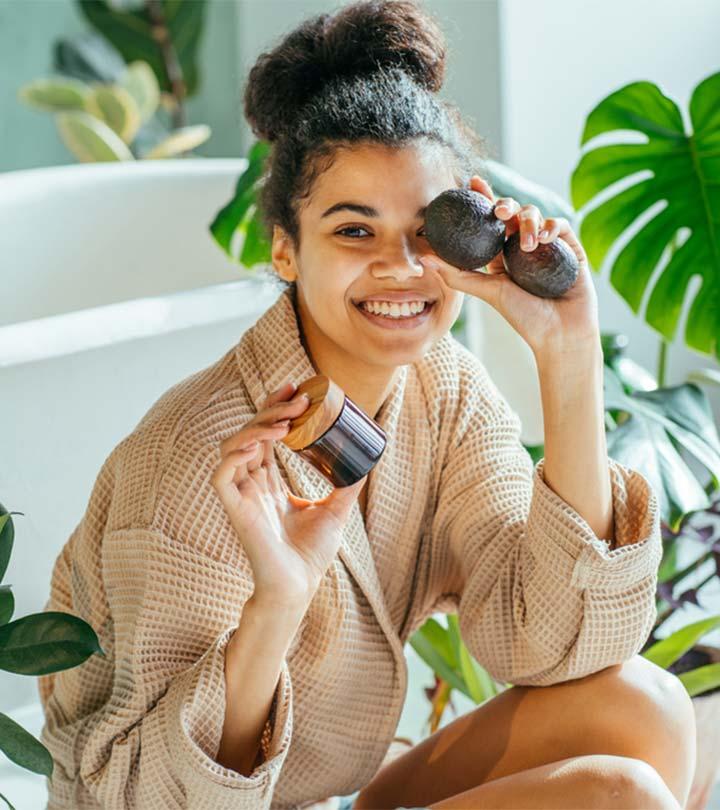 The current buzzword in the beauty community is the word, "clean". Many people within the community are following this moment and opting to use more natural, organic, and "clean" products. What is clean beauty really? It's not doing your makeup cleanly or clearing your skin with a beauty routine. Along with terms like natural and green, clean beauty is used to describe every skincare product from makeup, fragrance, and moisturizer to shampoos and soaps. Now that people have grown more conscious of the environment, and their own health, many have tried to switch to more clean beauty routines. Due to this rise in requests for clean and green products, many retailers have started selling these products. So if you're looking to start on a new path to clean beauty, here's everything that you need to know about "Clean Beauty" and what it means:
What Is Clean Beauty?
Many beauty brands use the term "clean" to signify products that don't contain ingredients that are considered unsafe and controversial. These include ingredients like talc, parabens, and many more. However, the issue is that without regulation, many companies can make false claims and advertise their products as clean without proving them to be safe. So is clean beauty always the wiser choice? Well, not necessarily. Some synthetic ingredients and naturally-derived products can be heartfelt as well as beneficial. It all depends on the formulation and concentration of the ingredients in these products.
As natural products don't have a lot of components to work with, the formulations are limited. Due to this, it can be possible that clean beauty products aren't as efficient and maybe more inferior to conventional beauty products. Clean beauty products can also have certain limitations, like a lesser shelf life. The science behind using these products can be explained through five vital nutritional requirements. Here's how you can maintain a clean beauty regimen:
Five Key Nutritional Requirements
1. Purify
You need to ensure that your skin is kept calm, clean, and free of any ingredients that may be causing you stress. This includes avoiding products that are harsh on your skin and following a healthy diet. Diet is usually sidelined when it comes to skincare, but it should be a top priority. Drink lots of water and eat your green veggies.
2. Balance
You need to find the right balance for your skin. Make sure you use products that are specifically meant for someone with your skin type.
3. Rebuild
Repair and strengthen the appearance of the support layers of the skin and increase its elasticity, firmness, and resilience. It is built over a period of time.
4. Moisturize
Moisturizing your skin is extremely important, and you need to keep your skin hydrated and fresh by locking in moisture.
5. Protect
Protecting your skin is very important, and you need to fight off any environmental aggressors by using sunscreen and consuming nutritional supplements.
Definition Of Clean Beauty
With regards to other "clean beauty" terms, there are plenty of claims and buzzwords on packaging products that can be quite challenging to remember. Many also spread misinformation regarding the clean beauty community:
1. Natural Or All-Natural
A product that is made of natural ingredients that are sourced from nature contains minimal modifications. Very few ingredients fall under this category since they are derived from nature. For example, aloe vera and neem-based products. However, natural may not always mean healthier, and some natural ingredients can be very harmful for you.
2. Organic
Organic products are made with a formula and ingredients that don't contain harmful pesticides. These are the only products that are heavily regulated in the clean beauty space and are generally on the higher end when it comes to price.
3. Naturally Derived
Naturally, derived ingredients are products that have undergone some form of chemical processing. If you see this term or similar terms such as "natural origin," you should look for a percentage that indicates how much it has been treated.
4. Chemical-Free
Firstly, it's important to note that not all chemicals are harmful for you. However, chemicals like toluene, lead, and formaldehyde are a big no-no when it comes to skincare products.
5. Non-Toxic
Non-toxic refers to a product that is not considered harmful to humans. Since it is such a broad term, it's essentially meaningless to use this term.
6. Green Or Sustainable
These are products that are developed with minimal impact on the environment, and this term covers everything from how a product is made, distributed, and packaged.
7. Vegan
Many brands that claim that they are vegan will have certain emblems and language on the packaging to support these claims. So when you're looking for these products, make sure you keep an eye out.
8. Cruelty-Free
The cruelty-free label indicates that the product was made without animals being tested in the process. When it comes to cruelty-free certifications, make sure that they are from a third party and not the product manufacturer themselves.
9. Fair Trade
Fairtrade products and ingredients are made by workers who are treated fairly and paid the right amount for the work they put in. Like cruelty-free certifications, it's essential to make sure that the claim has been validated by a third party and not by the manufacturers themselves.
How To Go Clean
1. Do An Ingredient Check
One of the best ways to switch to clean beauty is by scanning the ingredients thoroughly before deciding to purchase a product. You can find plenty of websites that will have good databases on beauty products that are genuinely clean.
2. Choose Fragrance- And Dye-Free
You should make sure that you purchase products that aren't artificially dyed or colored as they have less of an environmental impact. The same goes for products that contain fragrances.
3. Pick Less Packaging
The lesser the packaging, the lesser the impact on the planet. When possible, make sure that you seek out products containing fewer components and have materials that can be recycled.
4. Buy Beauty That Gives Back
There are plenty of beauty brands that give back to the environment. Seek out those that donate at least a portion of their profits to the environment.
Yes, clean beauty might be a little more on the expensive side than other types of products, but it's always a better option to switch to using them. It's better for you as well as the environment. Not only will your skin feel youthful and supple for a long period of time, but you can also easily take care without worrying about unnecessary breakouts. Do let us know your thoughts on this article in the comment section below!
The following two tabs change content below.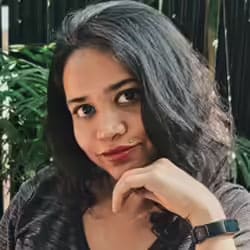 Niharika has a passion for all things art, music, and travel. During her spare time, she likes experimenting in the...
more