12 Annoying Things Women Have To Deal With While Shopping For Clothes Whether you are petite or plus-sized, the struggle to update the clothing wardrobes is universal for women all around the world. You may be a die-hard shopaholic or simply hate it to the core, but the reality remains that you need to look chic, casual, or bling, depending on your one of the many moods. Sometimes what's in trend might not necessarily suit your body type, or you might have a different taste in fashion. When it comes to online shopping, you might face even more problems since you have not gotten to feel the outfit beforehand. Of course, we're not trying to discourage you from shopping online or experimenting with your taste in fashion. Instead, we're just trying to highlight the many issues women face when they decide to go shopping. So sit tight and get ready to fume at the thought of many of these instances. Here are thirteen annoying things that women have to face when they decide to shop:
1. Barely-There Pockets
There are enough memes on the internet to prove that pockets on women's pants are a big fat scam. Talk about false advertising! The running agenda is that women's outfits have smaller pockets so the purpose of a handbag is undefeated. But this only applied in the silent era maybe. You can patiently wait until a clothing brand awakens to the idea of a working woman of the 21st century. Wallet. Smartphones. The list is endless.
2.White Shirts – See Through Or Not?
We've all been in that situation where the crisp white shirt that you brought from the fantastic lighting of the showroom ended up becoming sheer after coming back home and wearing it on some occasions. Though there are many sustainable and big brands that provide thick fabrics, not everyone can afford to shop from high-end brands. Relatable much?
3. Inconsistent Sizing
This is a problem faced by many when they decide to shop online and even offline sometimes. You might like a particular style of jeans and choose to shop at another brand and see that you've accidentally purchased the wrong size! Some brands run smaller than others, and some run a little larger. Hence, it's always important to measure yourself and check the size chart or try out the outfit before purchasing it.
4. Finding Outfits In The Same Shade Of Black
If you're someone who loves wearing all-black-everything outfits, then you understand the difference between different shades of black. You know that there is a difference between midnight black and coal or the difference between grease and jade. So finding the right pair of pants/skirt and the top can be quite the task if your closet is filled with varying shades of black.
5. Limited Bra Variety For Busty Women
The struggle to find the right bra size is probably common among the majority of the female population. Especially if you are on the bustier side. Bra production for women, especially in India, is quite biased with funky fabrics, nice designs, styles, and patterns for those with a larger bust. The different bra sizes for busty women are also compromised, resulting in ill-fitting and discomfort. Feels like it's usually reserved for petite figures. It's sad that women with smaller breasts get pretty patterns while women with a larger bust have to deal with "granny-like" cream and beige bras.
6. Pants That Gape Near The Waist
If you are someone who is very voluptuous, you may face the problem of gaping pants. While your thighs might fit comfortably in your pants, the rest of you might float in them with unflattering gaps at the waist. This leads to you having to alter your pants, which takes another three-four days (if you are lucky).
7. Clothing That Cannot Handle Physical Work
If you have to run around a lot or are highly active, then you probably have to deal with your clothes ripping pretty often. It isn't easy to find durable clothing in an era of more affordable fast-fashion options.
8. Pants With A Waistband That Presses Against Your Skin
Honestly, it should be compulsory for all pants to have a waistband that stretches to accommodate two to three more inches at least. You've probably been in a situation where you were eating food and had to unbutton or unzip your ants simply because the waistband was too tight.
9. Clothes That Stretch Out After Just Two Uses
Clothes are meant to be durable and strong, and they shouldn't rip easily. If you have clothes that stretch out or tear easily, then you know that frustrating feeling of having to change at the last minute because your outfit looks too baggy.
10. Cringey Quotes On Graphic T-Shirts
It must be awkward to walk into a shop to buy a tee and face an aisle of T-shirts for adult women printed with quotes like 'Barbie' or 'I'm Pretty', when you are old enough to live on your own. Clothing manufacturers need to step up and understand that 25-year-olds would not like to purchase t-shirts that have the words "Grab that money", or "B*tch" written on them. We would prefer more imaginative quotes on our clothes.
11. Finding Clothes For Thin But Curvy Women
If you are a thin but curvy woman, then you know the pain of finding outfits that fit you right. You will have to try a lot of outfits if you want to make sure that your clothes sit perfectly on your shoulders, bust and hips alike. Even then, plenty of times, you will have to alter and change your clothes.
12. Pants That Are Excessively Long
It can be annoying when jeans manufacturers make jeans for plus-sized women but make the pants of the leg excessively long, which you have to eventually fold from the bottom. Even if you have a 32 waist size, you might find that your pants are sweeping the floor. Might as well purchase a palazzo or wide-legged trousers.
Then again, being a woman was never easy in this world. Got a little deep? Well, don't you worry because all you need to do is shop by trial and error and we're sure you'll find the right place that you are looking for. Try everything out before you decide to purchase something. Consult the employees of the showroom to help you land the perfect dress, for example. It's all about satisfaction at the end of the day. Even if you are shopping online, make sure the e-commerce site is authentic and provides the right filters for you to choose from. If you can relate to any of the problems we've stated in the article, let us know your thoughts in the comment section below!
The following two tabs change content below.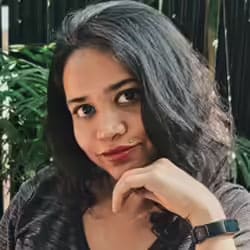 Niharika has a passion for all things art, music, and travel. During her spare time, she likes experimenting in the...
more