Here's the Best Bollywood Character For Your Zodiac Sign… (And why!)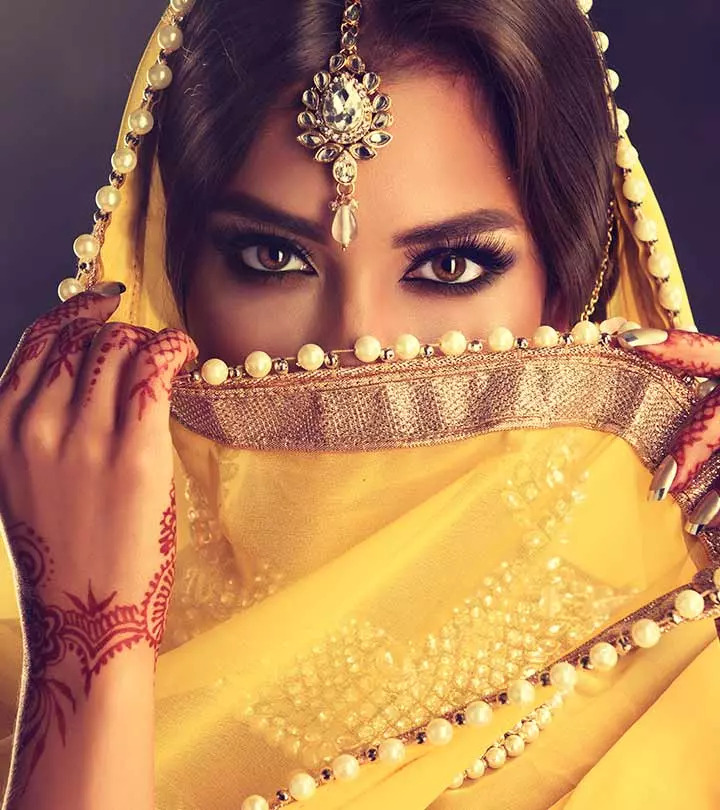 We're all familiar with our zodiac signs and the famous people known to share our traits and quirks. But have you ever wondered which fictional character could embody your personality? Or better yet, which Bollywood fictional character could very well be you?
Then wait no more! Here we have twelve memorable Bollywood characters that best fit your zodiac sign:
1. Capricorn (December 22 – January 19): ANANYA from 2 States.
 Who didn't love Ananya in 2 States? She's the perfect combination of gorgeousness with sensibility, sagaciousness, and independence. And overall, a highly self-respecting individual, who knows her worth and aims to succeed in all her ventures. Basically, a textbook Capricorn! Ananya knows exactly what she wants from life and her man. She may have high expectations when it comes to her partner's success, but she will never allow that to define her. Like most Capricorns, elegance is her forte, and she isn't gullible to fake sweet-talking. She also isn't afraid to speak her mind or put people straight. After all, who can ever forget the way, Ananya put that pompous, unqualified groom in his place at his very own wedding?
 2. Aquarius (January 20 – February 18): MEETA from Hasee Toh Phasee.
 Meeta from Hasee To Phasee, our adorably crazy, absconder scientist epitomizes all things Aquarius. She is ruled by her spontaneity, immense intelligence, and surprising tenderness. But sometimes she may also come across as unemotional and distant. Like most Aquarians she doesn't follow the conventional roads mapped out for her but goes ahead, all quirk and determination, to forge her own path and leave her own trail. Intellect is her driving force and she inhabits her own little eccentric world. Oh, and she doesn't give a damn about what you think.
 3. Pisces (February 19 – March 20): KIARA from Dear Zindagi
Ingenious and enchanting, Kiara from Dear Zindagi, with her almost childlike guilelessness represents all Pisces universally. Defined by her extraordinary empathy and loyalty for her loved ones, like her brother and friends in the film, Kiara is the sort of person who would walk barefoot if it meant the people she cares about had shoes. She is ruled by her mercurial emotions and can be vulnerable and sensitive at times. But just like a typical Pisces, she is a natural born dreamer who appreciates the beauty of small moments and ultimately sees the silver linings other won't.
 4. Aries (March 21 – April 19): AMBAR from Salaam Namaste
Arians are governed by their drive for success and vivaciousness. They brim with energy, a boldness of spirit and zestfulness. However, they may also come across as being stubborn and rash, making impulsive decisions they later regret just like our very own Ambar from Salaam Namaste! Ambar defines all things Aries. She is exceptionally attractive, bold and unafraid of saying it as she sees it, on the talk show she runs in Australia. With determination and willfulness that reflects most Aries, when Ambar's family disagrees with her dreams, she leaves home and moves to Australia to study and support herself. She also has the mettle and fearlessness of carrying her child herself without the support of her lover. She is the embodiment of independence!
5. Taurus (April 20 – May 20): MEGHNA from Fashion
If a Taurean ever makes up their mind about something, it is almost hopeless to stray them from their path. They are headstrong and difficult to handle, but they're also simultaneously powerfully secure in their identities and loyal to their loved ones. Meghna from Fashion is the perfect depiction of all things Taurus. She may possess a fierce exterior, but that encompasses a tender and warm soul on the inside. She is enterprising and willful when it comes to her unorthodox goal and she also recovers unscathed when faced with a harsh reality check as a model. Like a typical Taurean, she will be patient, persevering and forge her own success.
[ Read More : Priyanka Chopra Outfits ]
6. Gemini (May 21 – June 20): MILI from Khoobsurat
 Affable, adorably absurd and venturesome, Geminis can be counted upon to abhor all things monotonous and boring! Their high spirits and cheerfulness are contagious not to mention their antics can have you in hysterics. But due to their dual personality, they also possess a quieter, restrained side that can surprise you anytime. Which is exactly who Khoobsurat'sMili is! Like a typical Gemini, she is beguiling and somewhat in your face. Her cheerfulness and determination allow her to not only quickly adapt to the challenging Royal family but also change their dull, austere lives and steal their hearts!
7. Cancer (June 21 – July 22): MEERA from Cocktail
 Meeraepitomizes a typical Cancerian. She is an intrinsic nurturer for whom caring for others is as natural as breathing. Just like Meera is in Cocktail, a Cancerian is a true friend for a lifetime. She can always be relied upon to have your back whether it's being a confidante or sensing what you need. Like a typical Cancer, Meera withdraws from her best friend when she comes to the realization that she may be ruining her friend's chance at love. A traditionalist, with an exceptional sense of integrity and dislike for change, Meera defines the universal Cancer.
8. Leo (July 23 – August 22): POOJA alias POO from Kabhi Khushi Kabhi Gham
We don't think any other Bollywood character in the history of Indian cinema could define a Leo lioness as perfectly as our K3G's legendary Poo! She is the saucy mix of boldness, fierce confidence and as she would like to remind us, "good looks, good looks, and good looks."
A formidable leader without a hint of bashfulness or hesitancy, Poo like most Leos, is perpetually surrounded by a collection of admirers and fans that all crave her company. Oh, and she loves it! She doesn't hesitate on pampering or indulging herself with luxuries (we all remember Poo's room!) but she's simultaneously exceptionally generous and like a true Leo, selfless when it comes to people she loves.
9. Virgo (August 23 – September 22): AISHA from Wake Up Sid
Pragmatic, organized and full of common sense, Aisha from Wake Up Sid, is a true Virgo. Not only did she inspiringly make major life decisions with a calm effortlessness, but she was also able to transform her ramshackle studio apartment into a beautiful, inviting home. Just like Sid discovers his mentor and best friend in her. Know that you can find Virgos to be the best companions when it comes to having those late night philosophical conversations where you depend on your friend to answer where your life is headed. And they always set you straight. Admirably reliable, mature and independentAisha defines a true Virgo.
10. Libra (September 23 – October 22): GEET from Jab We Met
One of the most lovable characters ever, Geet from Jab We Met is a Libra through and through! A breath of fresh air, she will steal your heart with her zest for life, silver tongue, and inexhaustible optimism. A typical Libran, she doesn't take life too seriously, abhors confrontation and loves to enjoy every moment life has to offer. But also very much like a Libra, she has difficulty making crucial life decisions and can steadily ignore logic for an exasperating length of time. It is only when bad decisions bring in the floods of regret that logic will make a reappearance. But who cares, she's adorable!
11. Scorpio (October 23 – November 21): VERONICA from Cocktail
Enigmatic, volatile and passionate—Veronica from Cocktail best describes a Scorpio. She is fearless, edgy and isn't afraid to make the first move when it comes to matters of love. Like every Scorpion ever, Veronica is tenacious and unrelenting when it comes to accomplishing the goals she sets her mind to. The hallmark of a Scorpio, she brims with mercurial emotions, sensitivity and defense mechanisms but when it comes to getting loved ones back, she will forgive easily.
12. Sagittarius (November 22 – December 21): AKIRA from Jab Tak Hai Jaan.
 The embodiment of uninhibited spontaneity and impetuousness, Akira from Jab Tak Hai Jaan is an undeniable Sagittarius! A reckless fun-loving and adventurous bird who can't be caged, she is wholehearted when it comes to living life. Like most Sagittarians, she refuses to map out her existence. Instead, she lives each moment as it comes—full of love, enthusiasm, and anticipation. A true Sagittarian, heartbreak or emotional crises will not set her back. She may be hurt, but she will never let you know. Instead, she'll dust herself back and move on to the next adventure life has to offer.
All this movie talk making you feel nostalgic? Well, go ahead and get some popcorn and me time with your very own on-screen persona. Yeah, we get it. You're welcome.
The following two tabs change content below.