A Budget Makeup Solution For College Girls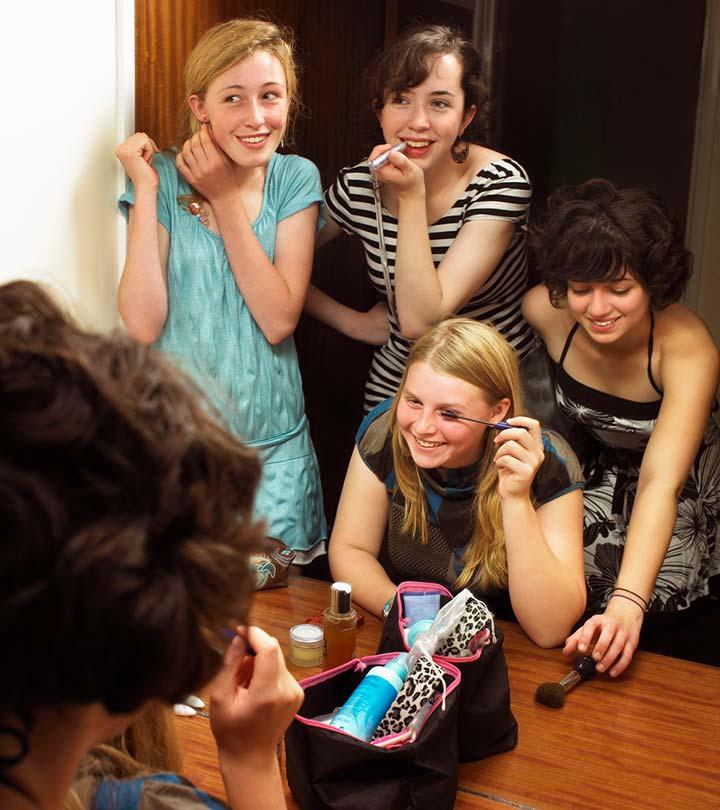 College life is about going all out, wild, and crazy when it comes to getting dressed up. There is really a different high about that phase in a woman's life, and the beautiful transition from a girl to a woman is very exciting. There is so much curiosity in wanting to try everything that is forbidden, and one of the first things college girls want to experiment with is makeup. But, wanting and having are really two different things. Makeup is expensive, and given the stipulated monthly pocket money, lots of makeup aspirations have to be compromised. The good news is that there are many makeup products out there that are easily affordable, and will allow you to achieve all your makeup goals. Seek and you shall find!
Let's list out the products one by one:
1. Getting The Base Right With Foundation
Foundation, like the name suggest, forms the base for any makeup, and it is essential to give you the perfect canvas. Depending on your skin tone, pick a product that suits your skin and gives you a flawless background. If the product isn't right for you, it might end up looking extremely out of place. Here is a range of different foundations that are very easy on the pocket.
[ Recommended Read: How To Apply Foundation On Face ]
Coloressence Aqua Makeup Base Foundation – Available for Rs. 150, this is a long-lasting product that promises great coverage. It is quite easy to blend and has SPF and moisturizing properties.
Elle 18 Glow Foundation – A 30 gm tube is priced at Rs. 150. It has a heavy base, and therefore, will give you maximum coverage. It is available in four different shades.
Streetwear Color Rich Foundation – This costs only Rs. 170, and it comes in three shades – Natural, Warm, and Pearl. The Natural shade is made to suit the beautiful Indian skin tone. The best part is that these foundations are not cakey.
Lakme Invisible Finish Foundation – Available for Rs. 225, this foundation promises picture-perfect skin. This is an ultra-light product that is water based. It has an invisible finish that leaves your skin looking super natural. This product also contains SPF to protect you from harmful UV rays.
Revlon Touch & Glow Moisturizing Makeup Foundation – This is a light, natural looking foundation for medium to light coverage, and is available for Rs. 245.
Watch this video to learn the easy trick to apply foundation.
2. Mattify With Compact Or Pressed Powders
A compact or powder always helps with the removal of unnecessary oily gloss. It allows the makeup to stay put and not melt away. It also serves as a great touch-up tool throughout the day. Here are some affordable compact suggestions.
[ Recommended Read: How To Choose Compact Powder ]
Lakme Radiance Complexion Compact– Enriched with Vitamin E and Vitamin C, this compact protects and moisturizes the skin, and imparts a natural glow. The best part is it costs only Rs. 110.
Coloressence Compact Powder – This product is totally sweat resistant, and gives an amazing matte finish to skin that requires light to medium coverage. It is long- lasting and hardly has any chemicals. All this only at Rs. 150!
Maybelline Clear Glow All In One Fairness Compact – Priced at Rs. 175, this product is oil-free and a great solution for instant fairness. It prevents skin darkening and gives you fresh, bright looking skin in a jiffy.
Streetwear Color Rich Perfection Compact – This product is priced at Rs. 275, and is a non-chip compact that gives great coverage. It is smooth and creamy and promises no irritation.
3. Burst Of Color With Eyeshadows
Your eyes make all the difference, and to glam up a bit, you always need a burst of color. Eyeshadows add so much character and charm to your eyes, and give you a pleasant change from the usual.
Maybelline Diamond Glow Eyeshadow Quad – A set of four perfectly complimenting shades with a combination of textures allows you utmost room for variation. The best part, though, is the price. This set costs only Rs. 475.
Makeup Revolution Eyeshadow Palettes – These are some of the newest palettes available in India. Available in the price range of Rs. 600 to Rs. 1,000, some of these palettes replicate those from foreign brands.
Colorbar Eyeshadow Palettes – Colorbar has a great combination of colors ranging from four shades to 18 shades. The 18-shade palette is a must-have for all the eyeshadow enthusiasts. The pricing for Colorbar eyeshadows starts from Rs. 750.
4. Intense Eyes With Liquid Eyeliner
Liquid eyeliners are extremely essential to have in your makeup kitty. They accentuate the eyes and make them look extremely attractive. There are so many eyeliner options available in the market. Some are very cheap and affordable too, without a compromise in quality.
[ Recommended Read: Best Liquid Eyeliners ]
Lakme Instaliner Liquid Eyeliner – Available at Rs. 100, this lightweight, water- resistant, intense eyeliner will give you comfortable eye makeup all day long.
Lotus Herbals Liquid Eyeliner – This high-intensity eyeliner is available for only Rs. 175.
Maybelline Hyper Glossy Liquid Eyeliner – For those of you who want a glossy look, this intense, jet black, glossy liquid liner is definitely for you. It comes in an easy to use, travel-friendly bottle. All of this only at Rs. 225.
5. Fun With Colored Liquid Eyeliners
To add more spunk to your look, colored liners are always good options.
Colorbar Waterproof Eyeliner – This line of eyeliners is available in black, blue, and brown at only Rs.195.
Lakme Fantasy Collection Shimmer Eyeliner – For Rs. 275, this range of shimmery eyeliners is available in eight different colors.
Want to learn the perfect way to apply eyeliner? Then, watch this video.
6. Adding Some Mystery With Kajal
A beautiful stroke of black in and around the waterline can beautifully accentuate the eyes. Therefore, kohl or kajal is a must-have.
Street Wear Kajal – An intense, smudge-proof brownish-black line for those who do not like their kajal jet black. At Rs. 90, this super hygienic, travel-friendly pencil comes with a sharpener too.
Maybelline Colossal Kohl – Enriched with Vitamin E, this high intensity, smudge-proof kajal guarantees lasting for 12 hours. It is priced at Rs. 175.
Lakme Eyeconic Kajal – For Rs. 199, you can get a long-lasting kajal that is waterproof, smudge-proof, and dermatologically tested.
7. Luscious Lashes With Mascara
Mascara enhances the lashes by making them look thicker and longer. Even if you decide to leave out the eyeliner and the kajal, mascara alone can give you gorgeous looking eyes.
Maybelline Hypercurl Mascara – This is a waterproof formula that is sure to make your lashes super curly, only at Rs. 195.
Lotus Herbals Maxlash Botanical Mascara – Enriched with natural extracts, this mascara is sure to add some serious drama to your lashes. It is priced at Rs. 225.
8. Add On A Flush With Some Blush
A blush adds a lovely glow to the face, making you look fresh and pretty. Here are some affordable suggestions.
Maybelline Cheeky Glow Blush – Available in great colors to give your cheeks a perfect touch of rosy, it comes in a cute, colorful package. It has a mild fragrance that is very enticing. This blusher is available at Rs. 299.
Oriflame Cream Blush – Available on Amazon, this product is available in two shades at Rs. 435. It can be used as a lip stain, eye shadow, and blusher. It is super smooth and extremely easy to blend.
9. For A Perfect Pop Of Color – Lipstick
Lipsticks are so essential to add that pop of color. They can make you look glamorous in an instant. 
Elle 18 Color Pop Lipsticks – For only Rs. 110, these lipsticks are available in seriously fun colors. They come in a dual-core format, and are soft and creamy. They are enriched with jojoba oil and cocoa butter.
Lakme Enrich Satin Lipsticks – Available in as many as 40 vibrant shades, these lipsticks contain Vitamin E and olive oil extracts. They work extremely well on normal to dry skin types. These lipsticks cost Rs. 260.
Maybelline Color Sensational Lipsticks – For Rs. 315, these lipsticks are made from pure pigments and have an extremely creamy texture. They also have honey nectar to nourish your lips.
Now that you know there are so many options to explore within your limited means, it's time to go out and get shopping!
Image Credit: www.istockphoto.com
Recommended Articles
The following two tabs change content below.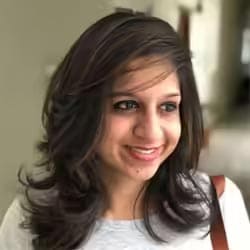 A jack of many trades and a master of some, Shirin is a writer, a fashion designer, and a chef...
more